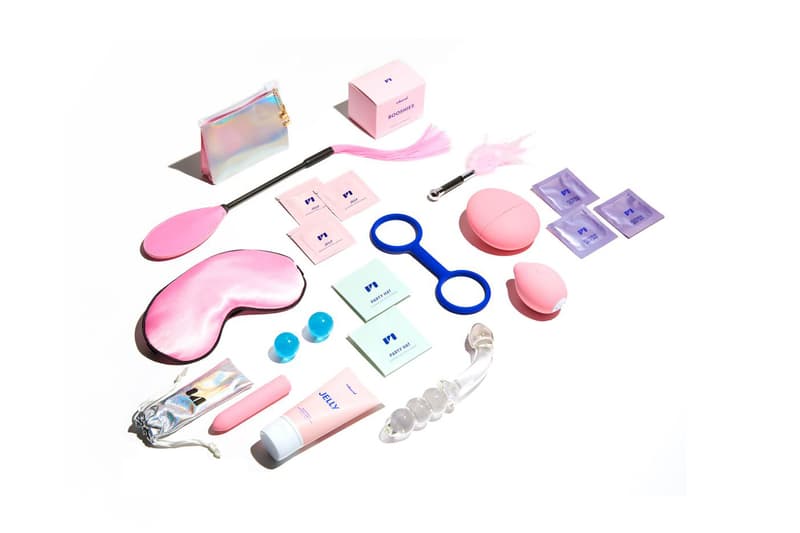 Tech
Sex & Dating
5 Women-Led Sex Toy Startups Making a Mark on the Tech Industry
Making sex positivity the norm.
5 Women-Led Sex Toy Startups Making a Mark on the Tech Industry
Making sex positivity the norm.
The tech industry is at times oversaturated with news centered around male-helmed innovations, but to be quite honest, women in the technology industry are equally as interesting and are breaking barriers on a daily basis. Statistics don't lie. In fact this year alone, female-founded startups accumulated $7.2 billion USD in funding.
In the realm of sex toys, women are usually told to either peruse online or go in-store to a sex shop to discover new items. In our latest roundup, we've tallied up the top startups in the sex toy sphere which are being spearheaded or led by women. Included in our list is the familiar sex positive line, Unbound, which was reviewed here by Bianca Venerayan.
Keep reading below to check out the best sex toy startups of-the-moment.
Dame
Alexandra Fine, CEO and co-founder and Janet Lieberman, co-founder officially launched their first successful Indiegogo campaign for their first hands-free clitoral vibrator titled Eva back in October of 2014. Revamped as the Eva II in November last year, the product is completely waterproof and was created with flexible wings that tuck under the labia. A refreshing stat about the Eva II is that it can be worn during penetration for couples, rather than solo. According to Inc. the Brooklyn-based startup raked in more than $3 million USD last year alone. Fine now fills the role of CEO.
BUY: You can purchase the Eva II ($135 USD) over at Dame's web store.
Emojibator
We all know the eggplant emoji is used for the penis in text conversations. Joe Vela and Kris Fretz, the co-founders of the Philadelphia-based sex toy brand Emojibator, decided to capitalize on this cheeky pop culture reference. The two launched the Eggplant Emojibator back in 2016 and yes, the vibrator is shaped like an eggplant emoji. Following up on a digital feature in Cosmopolitan, the waterproof toy began gaining traction. The product comes with 10 built-in vibration settings and is made of medical grade, body-safe silicone. Notably, Fretz serves as the CMO of the startup.
BUY: You can buy the Eggplant Emojibator ($29 USD) at Emojibator's web store.
Unbound
At the end of 2017, Unbound, the sexual wellness startup founded by CEO Polly Rodriguez of Women of SexTech, had raised $2.7 million USD. According to PopSugar, the company was created as a response to unenjoyable shopping trips to sex stores. What originally started as bedroom accessories, has turned into a line of enjoyable luxury tech products. One of their most distinct vibrators, the Squish, offers customizable vibrations. Though it's tiny, it packs quite a memorable punch. It's rechargeable, waterproof and also relatively quiet.
BUY: The Squish ($99 USD) is available over at Unbound's web store.
Lioness
Back in 2016, founder of sex product startup Lioness Liz Klinger unveiled an Indiegogo campaign which focused on women's relationships with vibrators. According to Mashable, the product which hit its goal mark $50,000 USD in three days was created to sync with its corresponding app to assist a user with achieving orgasms. The 100-percent phthalate-free, body-safe silicone biofeedback vibrator offers visual feedback to help you keep track of what works best for you. If you're not into the app, that's not a problem — you can also use the product without the app.
BUY: Purchase the Lioness Vibrator over at Lioness' web store at $229 USD.
Pulse
Pulse CEO and founder Amy Buckalter brings lubricant into the forefront of sex tech upon launching the warming lubricant dispenser. Packed with patented technology, the product is proven to improve the delivery of lubricant. The dispenser provides a warm, hygienic, mess-free user experience following the insertion of the Pulse Pods. In addition to providing a unique experience, the product precisely measures out the perfect amount of lubricant.
BUY: Head over to Pulse's web store to purchase the Pulse Warming Dispenser with H2Oh! and Aloe-ahh which prices out at $200 USD.
Share this article