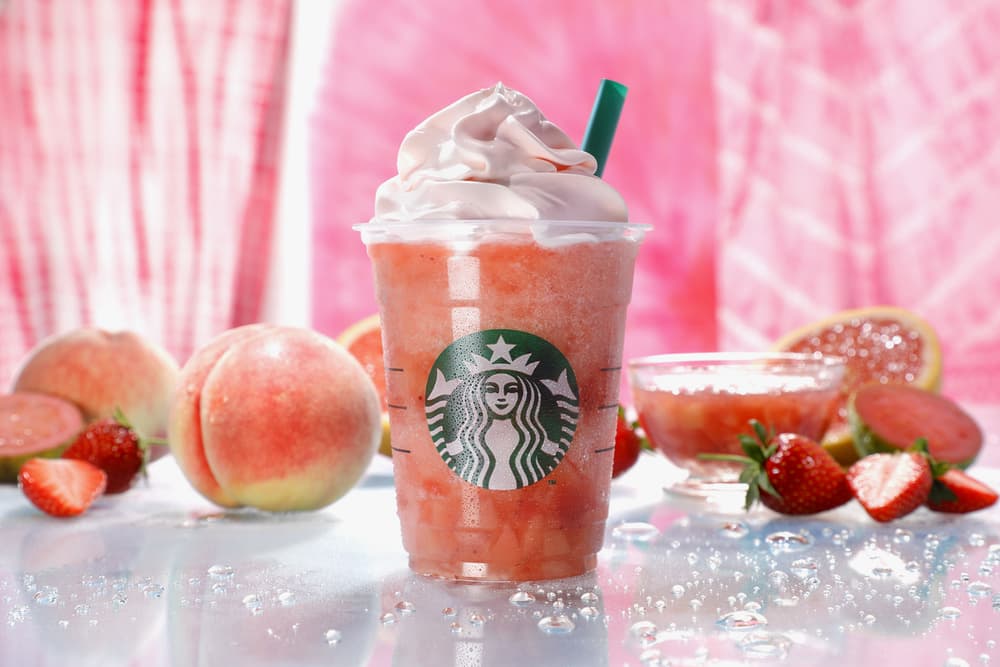 Food
Starbucks' Latest Summer Frappuccino Is Just Peachy Keen
Treat yourself to this fruity beverage.
Starbucks' Latest Summer Frappuccino Is Just Peachy Keen
Treat yourself to this fruity beverage.
The global branches of Starbucks have introduced an amazingly good lineup of drinks for the summer. From the Mango Dragonfruit Refresher and the chocolate-topped Avocado Frappuccino, to the Iced Vanilla Bean Coconut Milk Latte and the Milk Tea Panna Cotta Frappuccino, it seems as though the vacation season has been inspiring the coffee chain to create all these mouthwatering beverages. Its latest creation, which is specifically available at Starbucks' locations in Japan, is the Instagram-worthy Peach Pink Fruit Frappuccino.
Officially launching on July 20, the new drink is made with fresh juice of guava puree and pink grapefruit, mixed with peach pulps as well as the sweetness of strawberries. To top it all off, the Frappuccino is served with pink-colored whipped cream, which makes it even more photogenic than it already is. Available for a limited time only, this drink is certainly a must-try for those who're visiting Japan this summer.
The Peach Pink Fruit Frappuccino will be available for purchase at Starbucks Japan locations from July 20 to August 30. A Tall-sized cup will cost ¥620 JPY (approximately $5.50 USD).
For more from Starbucks, check out its latest vegan ice cream pops currently available in Los Angeles. Did you also hear that the coffee giant will be going strawless with its newly-designed cups?
Share this article