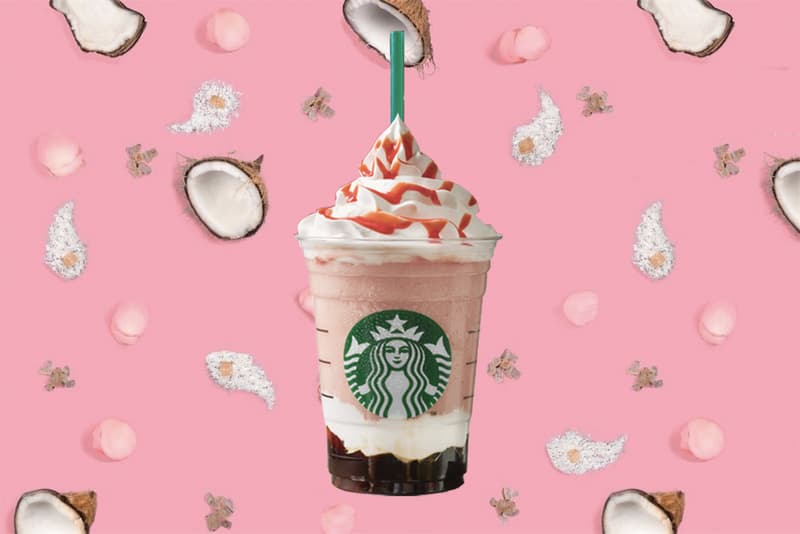 Culture
Starbucks' Coconut Rose Frappuccino Is Unlike Any Other Pink Drink You've Seen
Meet the Shiok-ah-ccino Pom Pom Pink.
Starbucks' Coconut Rose Frappuccino Is Unlike Any Other Pink Drink You've Seen
Meet the Shiok-ah-ccino Pom Pom Pink.
It seems like the Starbucks team has no shortage of ideas when it comes to concocting weird and wonderful new drinks. Just recently, the coffee giant has blessed us with flavors as diverse as an Apricot and Peach Yogurt Frappuccino and a refreshing Watermelon Blended. In fact, it also dropped a selection of vegan ice cream but one of the most popular items remains the pink drink that was a social media hit when it debuted.
Now, Starbucks has unveiled another pink beverage that's unlike anything that's come before it. Officially called the Shiok-ah-ccino Pom Pink Pink Frappuccino, it's almost more of a layered dessert than just a drink. It comprises of a smooth brown sugar jelly base that's topped with fluffy whipped cream before a smooth blend of coconut rose sauce milk and ice are infused. Completing the Instagrammable drink is another layer of whipped cream and a drizzle of sweet coconut rose sauce. The drink has been specially crafted in honor of Singapore's 53rd birthday, and the word "Shiok" is a term borrowed from Malay that's commonly used as an expression of approval throughout Singapore.
Like you may have guessed already, this limited-edition drink is only available at participating outlets in Singapore and as an added bonus, when you order the Venti-sized option, it comes complete with a cute, transparent Starbucks carry-bag. Whilst you're here, don't forget to check out these cheesecake-inspired frappuccinos?
---
Share this article