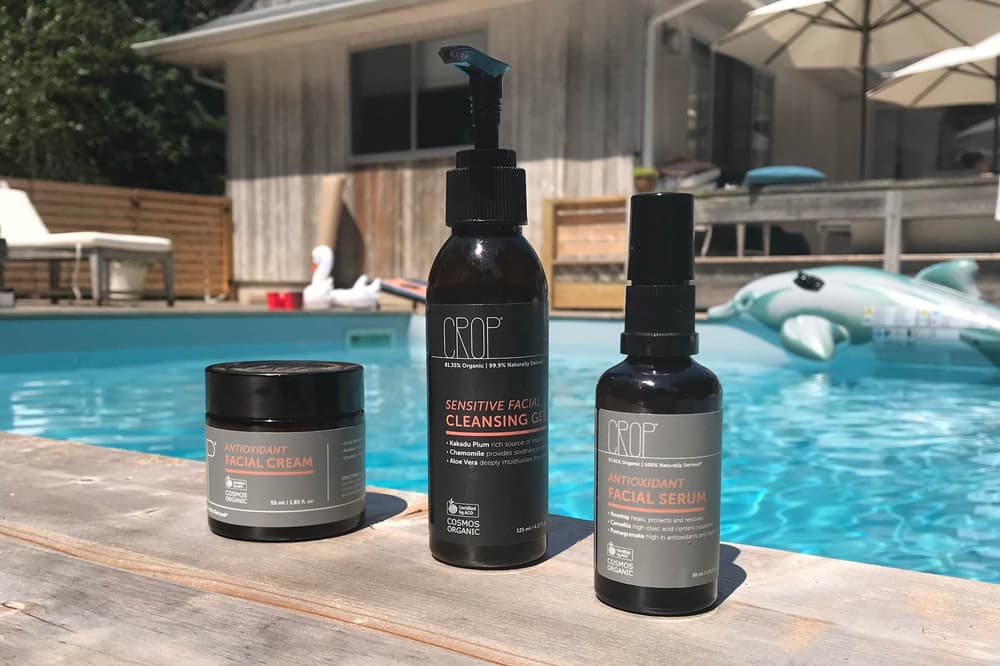 Beauty
I Replaced My Entire Skincare Routine with These All-Natural Skincare Products
Here's what happened.
I Replaced My Entire Skincare Routine with These All-Natural Skincare Products
Here's what happened.
What started out as an accident resulted in one of my favorite beauty finds of the year. As I was preparing for a three-day weekend in the Hamptons, I had everything checked off on my list except for skincare. Panic began to set it as I realized that all of the products I use would not fit in the cute Reebok tote I had packed. What I did have was a sample set of Crop Natural's latest releases that cover everything from cleansing to moisturizing. I put these products to the ultimate test as my skin needed to be at its best for all the picture-taking that would happen.
On faith and a small prayer I stuffed four products from the Australian beauty brand wherever they would fit and took off. Over the next couple days after makeup removal, I followed this minimal routine without even adding in a sheet mask for extra support. What I found was that my skin was blemish-free and glowing even after all the terrible eating and drinking that took place. The Sensitive Facial Cleaning Gel was gentle on my skin and helped remove my sunscreen cast without drying out my skin. It has a pleasant fruity smell that stems from the organic fruit extracts it's infused with.
I skipped out on toner because my skin already felt soft, and moved right on to applying the antioxidant eye serum and finishing off with the facial cream. Though I usually prefer a creamy eye product what I found is that this gel-based formula was just as smooth as a cream and easily absorbed into my under-eye area. After one night's use, I woke up to find my skin feeling as though I'd just applied the products. What was the strangest and most pleasant surprise was how hydrated my eyes looked. The results inspired me to keep everything low-key for the weekend, and skip out on makeup for the most part. Aside from my doing my eyebrows, the only other product I used was the Crop Natural Smooth Glide lip gloss. It is the perfect mix between a balm and lip sheen, eliminating the need for two separate products.
By the end of the weekend, I had created new memories, relaxed and found new skincare favorites. From now on, I'm keeping my travel skincare regimen simple yet effective.
Share this article