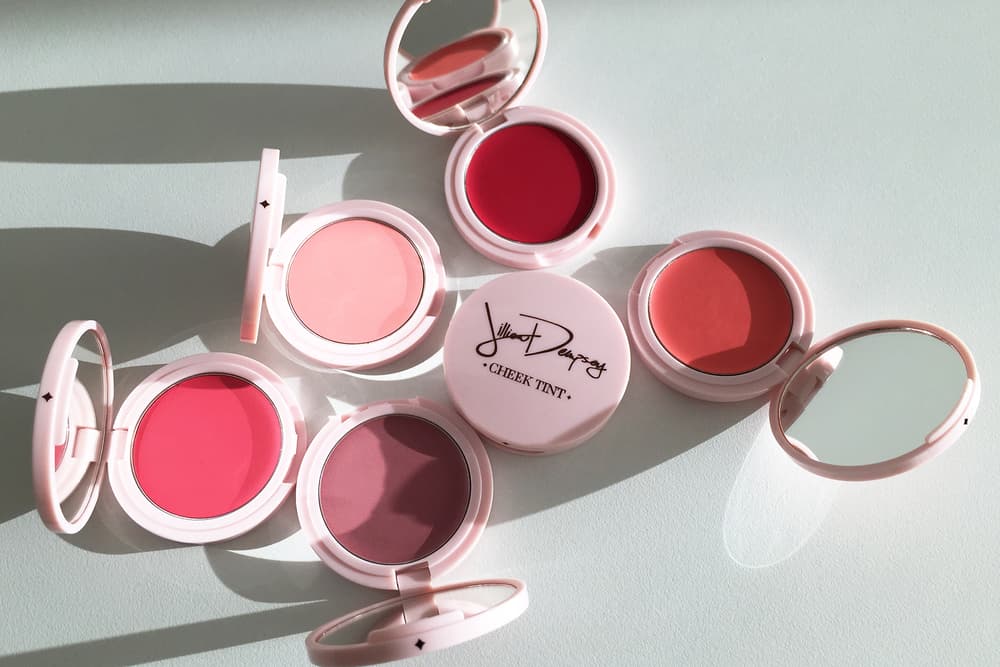 Beauty
You Don't Need to Be a Makeup Pro to Use Jillian Dempsey's Gorgeous Cheek Tints
These cream blushes are made for blending.
You Don't Need to Be a Makeup Pro to Use Jillian Dempsey's Gorgeous Cheek Tints
These cream blushes are made for blending.
I can't be the only person who's obsessed with makeup but doesn't like to look too done up (they're not contradictory, I insist). On a regular day, I'd prefer everything on my face to look lived-in and effortless. Products that are made with a cream formula are naturally my go-tos. From blushes to highlighters, I always gravitate towards cream-based options that are easily blendable.
Having used Glossier's gel-cream Cloud Paint religiously for a little over a year, I've recently discovered a new favorite blush, the Jillian Dempsey Cheek Tint. For those who're unfamiliar with Dempsey, she is a professional makeup artist who's responsible for some of the most stunning red carpet beauty looks of A-list celebrities including Jennifer Lawrence, Emilia Clarke and more. After hearing so many good things about her Lid Tints, I've been following Dempsey's uber chic namesake brand, and her latest Cheek Tint range had me completely hooked.
Look how beautiful they are. Despite it being created by one of Hollywood's most sought-after makeup artists, this lineup of cream blushes are foolproof and extremely easy to use. I like to use my fingers to stamp (not rub!) the colors on my cheeks, carefully blending away any harsh lines. The other day I was wearing the bold "Scarlet" hue, and I was pleasantly surprised at its lasting power. The reds are still prominent after six long hours in the summer heat and look gorgeously natural.
Aside from using the blushes how they're supposed to, I've also been experimenting with ways to wear them on other parts of my face. The warm brown shade "Sunny," for instance, looks great as a subtle bronzing shade on my fair skin tone. Using my ring finger and pinky for application, I can be really precise with contouring my nose, and defining my jawline and cheekbones. To test out even more possibilities of the product, I've also tried using the mauve shade "Bloom" as an eyeshadow. The buildable formula makes for a pretty wash of purply color on my eyelids that is ideal for the everyday. I've yet to worn the shades as lip stains but that's also something Dempsey recommends — got to love a multi-purpose product.
Packaged in a travel-friendly, pastel pink compact with a mirror inside, the Cheek Tint reminds me of the Bourjois cream blush that I used back in the day when I was still a student, except it feels much more luxurious to use. I suppose this is the perfect adult upgrade.
Priced at $28 USD each, the Jillian Dempsey Cheek Tints can be purchased online. The blushes are vegan and cruelty-free.
Share this article