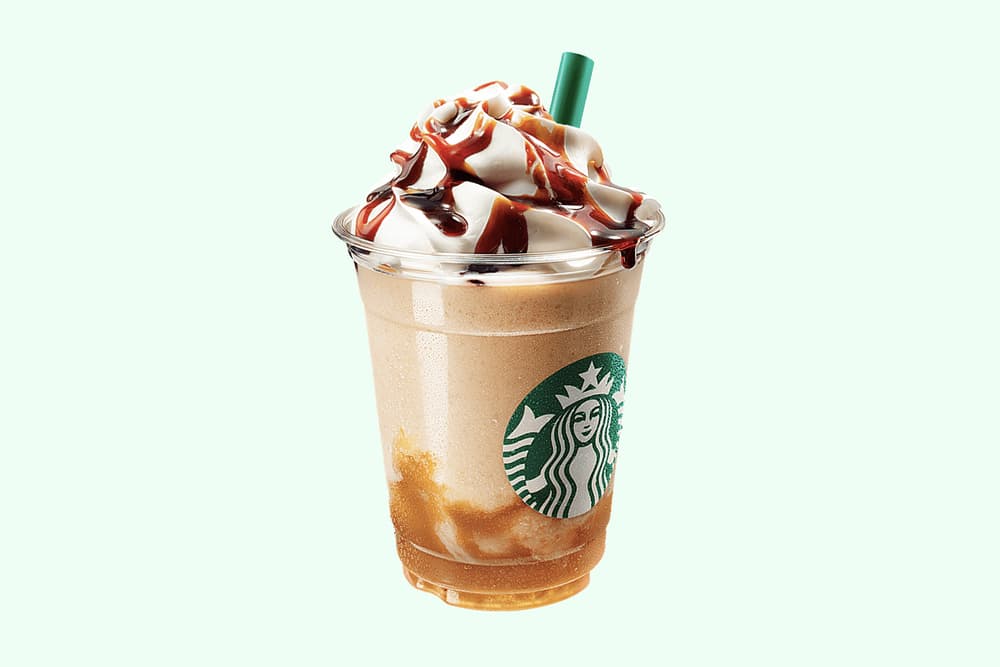 Starbucks' Caramelly Pear Frappuccino Will Be Your New Favorite Fall Drink
Move over, PSL.
When it comes to the Fall season, Starbucks is undoubtedly best known for its Pumpkin Spice Latte; a flavor which has become so popular, other brands have followed suit with their own pumpkin offerings. This year however, the coffee powerhouse has introduced a new flavor that might just overtake the PSL's popularity – say hello to Caramelly Pear.
The Caramelly Pear Frappuccino blends together the signature, icy milk base with juicy pear pulp and sweet caramel, which is topped off with a cloud of whipped cream and an additional drizzle of sticky caramel sauce. The result is a flavour that's decidedly cozy and comforting – just what you need in the crisper months. If Frapuccino's aren't quite your cup of tea, Caramelly Pear will also arrive in a hot tea latte version, as well as an iced black tea – both of which fuse together those bittersweet tastes that might just overtake pumpkin spice as the flavour of Fall.
Currently, Caramelly Pear will only be available at Starbucks outlets in Japan, but we have our fingers crossed for a more global release. In related news, did you catch Starbucks' Bubblegum and Cotton Candy Frappuccinos?
Share this article