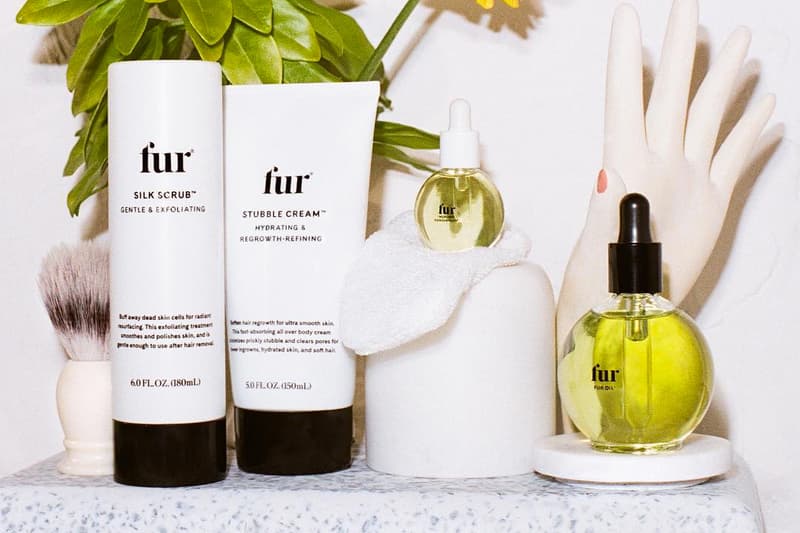 Beauty
Big Bush Energy and the Rise of Fem Care Products
Vaginas are getting a lot more attention these days, but do they need their own grooming regimen?
Big Bush Energy and the Rise of Fem Care Products
Vaginas are getting a lot more attention these days, but do they need their own grooming regimen?
A couple of years ago, the mere mention of FemFresh would have been met with hoards of laughter and jibes about your personal hygiene standards. While sharing your favourite face serum or the game-changing cleanser that cleared up your breakouts was absolutely fine, revealing your choice of intimate hygiene wash was not. Half of the global population might have a vagina, but few of us felt truly comfortable discussing our own with friends.
Roll on to 2019 and if Allied Market Research predictions are to be believed, the fem care market is booming. So much so, it will be worth a whopping $42.7 billion USD globally by 2022. Some praise the #MeToo and period poverty movements for bringing vaginas and vulvas (the external area, which includes your clitoris) to the forefront, others suggest it is more to do with our determination to be more health conscious and a few salute Gwyneth Paltrow's Goop and its coverage of the controversial ritual of douching. Whatever initiated the change, it's safe to say vaginas and vulvas are big business.
Whether yours is hair-free or you're tapping into the BBE (big bush energy) trend with an au naturale bush, there is a curated range of lotions and potions to keep your lady garden well tended. Despite its name, "all over grooming" brand Fur caters to both teams with its 100-percent natural, lightweight, nourishing Fur Oil ($46 USD), while Queen V's Swipe Right Wipes ($7 USD) and The Spritzer ($8 USD) make an on-the-go refresh effortless. For those who want formulas for both their vagina and vulva, both Sass and YES' range of creams, gels and lubricants will tick every box.
Last year, the brand Two L(i)ps went one step further and made headlines for its Blackout Sheet Mask ($20.06 USD). Yup, you read that correctly, a sheet mask for your vagina. And, if you want to go all-out, The Perfect V's Very V Luminizer ($43 USD) promises to help brighten your skin and camouflage any imperfections. "Women love it because it is so natural looking, yet softens the skin and provides a soft glow to match the rest of your skin," says the founder, Avonda Urben.
While it's clear that there is plenty of choice, there is one burning question: does your vulva really need its own beauty regimen?
Well, it depends why you're using them. "If you notice a bad smell that could have been caused by trapped sweat after working out, wearing tight-fitting clothing or body odor in general, then a gentle, specially formulated soap can help," says Dr. Sara Toogood, Assistant Professor of Clinical Obstetrics and Gynecology at Keck Medicine of USC. "But, if the odor is coming from your vagina I recommend a visit to the gynaecologist to check for STDs or other types of infections."
The area is incredibly sensitive and has a delicately balanced pH level, so choosing your intimate care products carefully is paramount. "Vaginal pH is very important," explains Dr. Toogood. "Your body usually maintains this naturally, but if it is altered is can lead to bacterial vaginosis and general irritation."
Your diet, stress levels, sex and choice of intimate care can affect the pH level. "Products that contain perfumes, detergents, parabens and talc can be particularly problematic," says London-based surgeon, Dr. Mayoni Gooneratne. "I also recommend skipping cleansing wipes, deodorants, antiseptics and bubble baths."
These days the majority of intimate care products have "pH balanced" and "gynaecologist-tested" on the labels. However, that doesn't guarantee they won't alter your pH level or cause irritation. So, when it comes to a full-fledged fem care routine, proceed with caution and introduce one product at a time. As gynaecology doctor Sarah Welsh explains, "Some people can use perfumed soap and have no problem, others may need natural, non-perfumed soaps to avoid irritation." And some people use nothing but water and are absolutely fine. Everyone is different and sometimes you just need to do you rather than following the hype – whether that means channelling your best BBE or incorporating a new kind of sheet mask into your self-care Sunday ritual.
---
If you're ready to experience BBE, here are six of the best fem care products to try now:
Editor

Zarah Cheng/Hypebae
Share this article