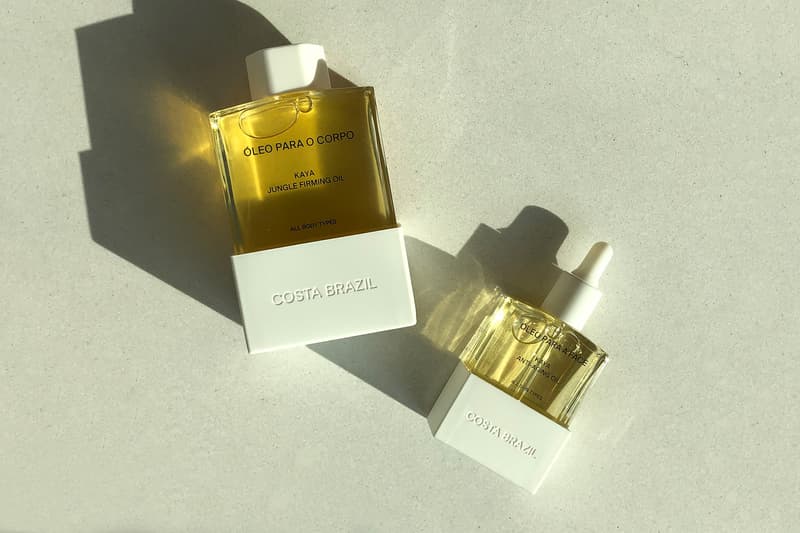 Beauty
I've Switched All My Moisturizers for Face Oils Because of Costa Brazil
Here's how this editor confronted skincare myths.
I've Switched All My Moisturizers for Face Oils Because of Costa Brazil
Here's how this editor confronted skincare myths.
To combat my oily T-zone area, my first instinct would definitely not be to apply an extra layer of oil onto my skin. However, after reading this skincare expert's piece on the benefits of face oil, I must say that my interest was certainly piqued. Contrary to many of my assumptions, face oil has been known to actually complement oily complexions and is more efficient than moisturizer in penetrating through one's skin and allowing key nutrients to be absorbed. I recently had the opportunity to test out Costa Brazil's line of face and body oils and let me tell you, I am now a skincare oil user through and through.
After testing the two products for just over two weeks, I've already noticed palpable improvements. Thanks to both oils' shockingly light formulations, each application is absorbed very quickly and there is virtually no feeling of oiliness. To be honest, the product is less oily than many other creams and moisturizers that I've tried in the past. With skincare benefits aside, the oils may very well be my favorite smelling things in my makeup routine right now. Transporting me straight to vacation days spent lazing on the beach, the fragrance keeps me looking forward to the parts of my skincare regime that involve Costa Brazil oils.
For those who are interested in responsible cosmetics, you'll be happy to know that all of Costa Brazil's products are sustainably sourced, environmentally responsible, vegan cruelty free, and also free of parabens, silicones, sulfates, gluten, mineral oil and artificial colorants. Each product is, of course, also dermatologist tested. If you're still not convinced about why you have to try these skincare gems, read on to find out how I got hooked on Costa Brazil.
Kaya Anti-Aging Face Oil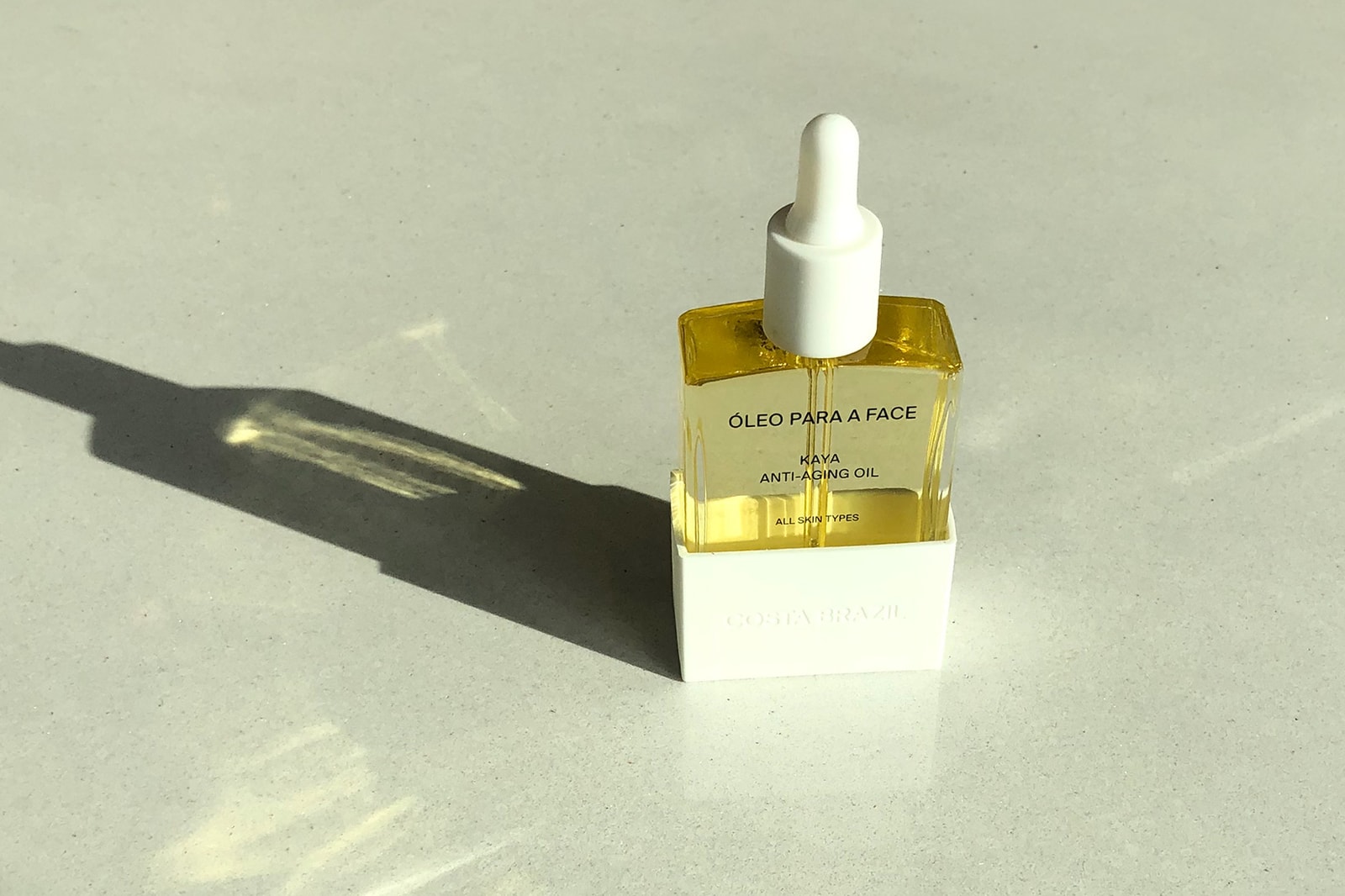 A little goes a long way with this. For me, I've found that the oil works best when I incorporate it into my serum. After a few pumps of serum in the palm of my hand, I add two to three drops of Costa Brazil Kaya Anti-Aging Face Oil ($125 USD) and blend together between my hands. I then gently pat the mixture onto my face and tap lightly until all of it has been absorbed into my skin (which actually doesn't take half as long as you would expect).
Thanks to its formula rich with omegas, antioxidants and vitamins, the oil has actually visibly improved the appearance of my skin. Not only does it actively reduce redness throughout the day, but the overall texture looks much smoother. Thanks to the anti-aging qualities of Cacay oil, the product excels in reducing the appearance of ageing, fine lines and other environmental stressors. As mentioned earlier, the formula is also incredibly lightweight. I honestly cannot feel it on my face at all – it doesn't clog my pores and provides my complexion with lasting hydration that I haven't been able to find anywhere else. Overall, my skin feels firmer and looks positively radiant – imagine a glowiness that looks kissed by the sun and made dewy by gentle ocean spray. Yes, this is what I want forever.
Jungle Body Oil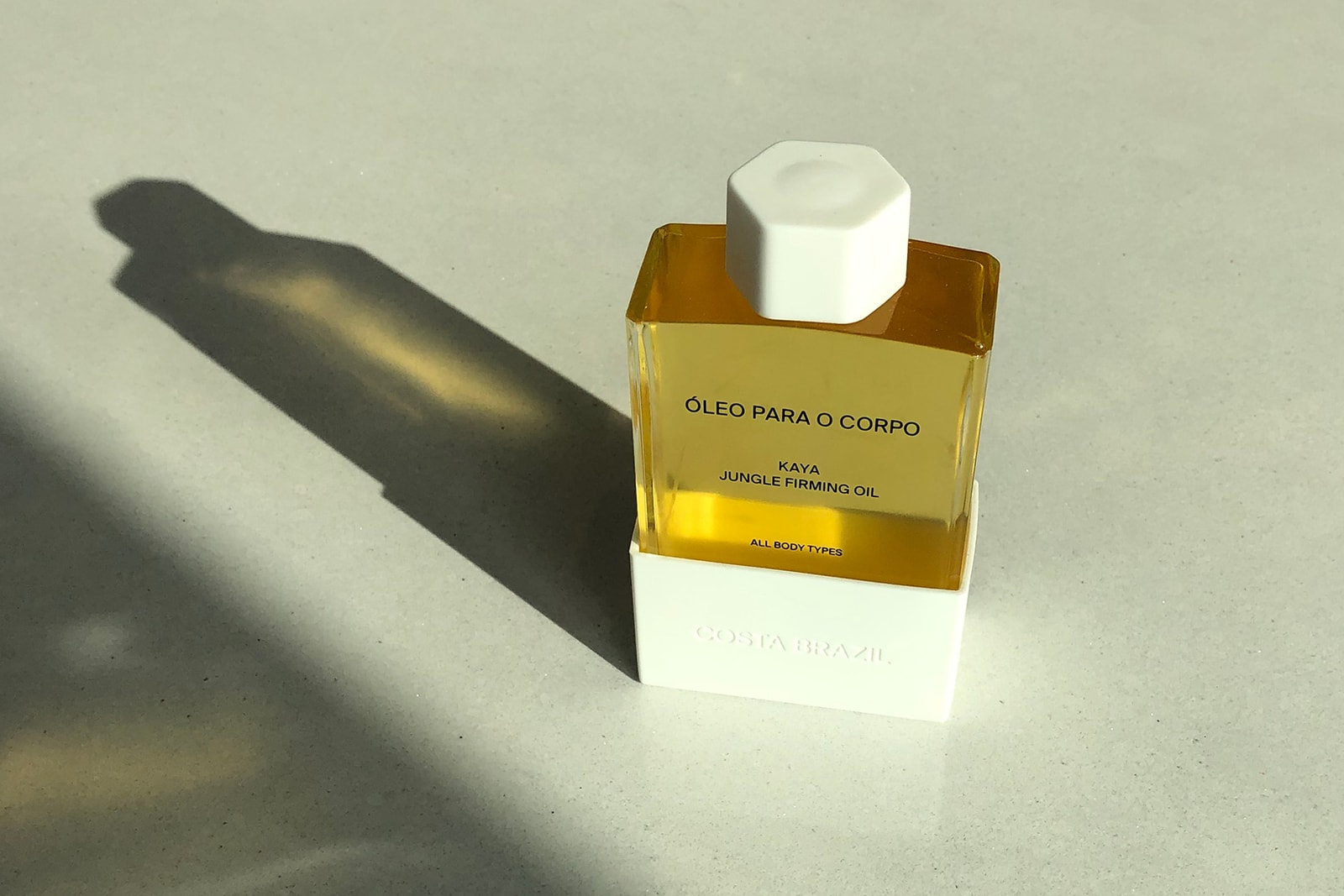 Let me tell you a little secret here: the holy grail for baby soft skin is not moisturizer of any kind – it's body oil. Thanks to Costa Brazil's cold-pressed jungle blend of rare Amazonian ingredients, the formula is packed with plenty of powerful boosting nutrients that nourish your skin: lipids to help improve skin texture, cacay oil (which is rich with antioxidants, omegas, and vitamins A and E) to smooth skin, and tucuma butter to improve firmness.
I've been adding the Jungle Body Oil ($98 USD) to my daily beauty routine, applying it all throughout my body right after showering at night. Not only does my skin feel immensely nourished and prepared for bed, but the aromatic scent is beautifully calming. Again, the formula is unexpectedly lightweight and leaves absolutely zero trace of oily residue. Bye forever, moisturizer.
---
Share this article