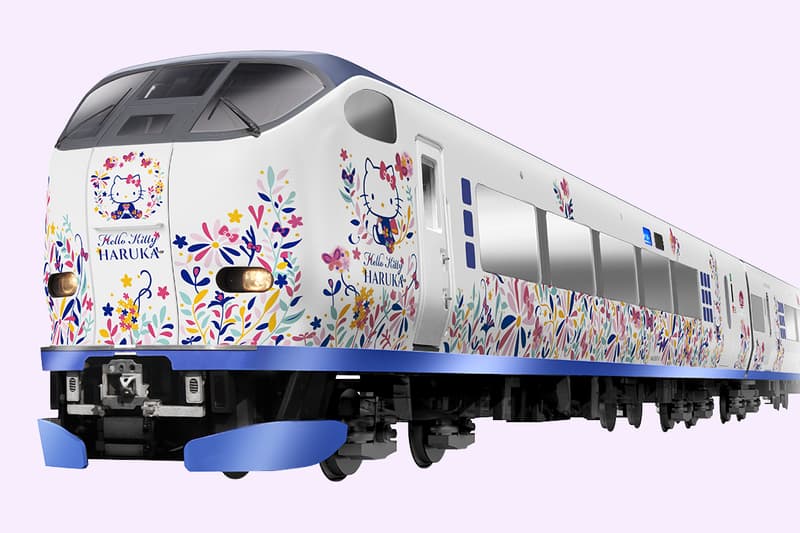 Culture
Calling All Sanrio Fans – There's a New Hello Kitty Train Coming to Japan
Here's everything you need to know before you go.
Calling All Sanrio Fans – There's a New Hello Kitty Train Coming to Japan
Here's everything you need to know before you go.
Last summer the highly-anticipated Hello Kitty Shinkansen bullet train was finally unveiled, complete with it's adorable pink and white finish and kitty-themed interior. The kawaii transport service only ran for a limited time of two months but now there's good news for all Sanrio fans – a new Hello Kitty train is on its way.
This time, the "Haruka" train will run between Kansai Airport in south-central Japan and the stunning city of Kyoto, which is the former imperial capital of the country. The exterior will boast pretty illustrations of the namesake character in traditional dress, circled by an array of colorful flora and fauna. The same decorative elements are said to line the interior of the carriages, with more details to be revealed soon.
You can catch this unique train from January 29; stay tuned for further details as they are announced and in the meantime, why not check out Hello Kitty's recent collaboration with Herschel?
---
Share this article