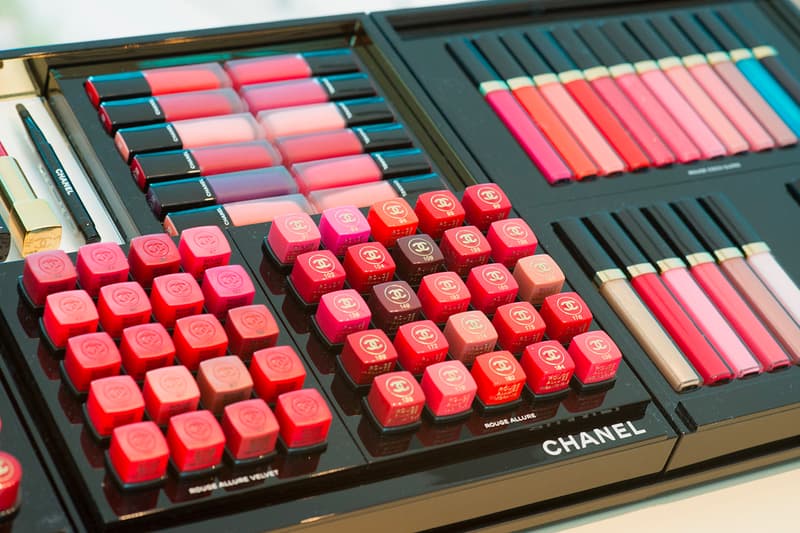 Beauty
Chanel's Instagram-Friendly Beauty Atelier Opens in NYC
A makeup heaven with photo opps at every corner.
Chanel's Instagram-Friendly Beauty Atelier Opens in NYC
A makeup heaven with photo opps at every corner.
If there's such a thing as a makeup heaven, it would probably look a lot like Chanel's newly launched concept space Atelier Beauté Chanel. Located in SoHo, New York City, the Instagram-friendly beauty wonderland is unlike your typical Chanel Beauty counter. In its promotional material shared on social media, the brand describes the atelier as a "workshop" rather than a store. Visitors are encouraged to experiment with Chanel's extensive beauty offering, and to discover new ways of using the products as they like them.
According to Vogue, guests are directed to lockers upon arrival to tuck away their personal belongings — said lockers are emblazoned with the Parisian's iconic double C logo, no less. Step inside and you'll find the Coco Lab, where lipsticks in every shade imaginable are cut into small pieces and placed within individual cubes. Here you'll also be able to explore different eyeshadow hues, filled inside clear pots that neatly decorate the walls of the room.
Those who're obsessed with fragrances will be delighted to visit the perfume room, Atelier Parfum Chanel. Forgoing traditional packaging, beauty lovers are invited to experience the brand's cult-favorite scents with scented porcelain testers that are numbered rather than labeled with names.
For the real makeup enthusiasts, Atelier Beauté Chanel also offers a range of services including one-on-one lessons with its many artists-in-residence. There are also Skincare Guides who'll be able to help you curate a personalized routine depending on your skin needs.
Head to atelierbeaute.chanel.com for more information, and check out the images and clips below for a look inside the space.
Atelier Beauté Chanel
120.5 Wooster St,
New York, NY 10012
---
Share this article