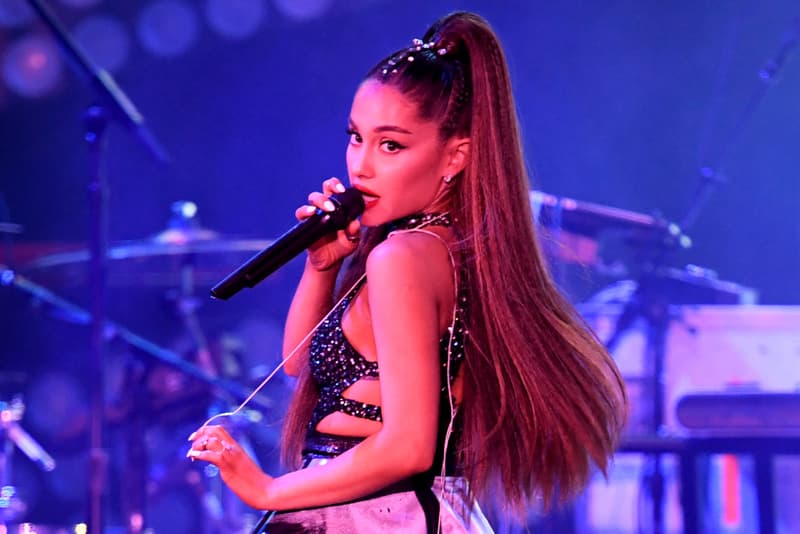 Music
Everything We Know About Ariana Grande Replacing Kanye West as a Coachella Headliner
An exclusive report sheds light on the major move.
Everything We Know About Ariana Grande Replacing Kanye West as a Coachella Headliner
An exclusive report sheds light on the major move.
Kanye West has reportedly canceled his headlining Coachella performance. According to Billboard, he pulled out two days before the schedule lineup announcement due to the festival's inability to build him a giant dome. Currently, Ariana Grande is the main headliner who took over Kanye's major slot.
Coachella co-founder Paul Tollet was asked to build West a giant dome with his previous set designer, John McGuire. The rapper preferred the custom designed set-up rather than performing on the main stage, which has featured the likes of Beyoncé and Lady Gaga.
Billboard says that the custom dome was impossible to build in four months and would have required a rearrangement of the entire festival. A large section of portable bathrooms would have needed to be removed. Kanye allegedly became agitated throughout a phone call with Tollett and stated he was an "artist with a creative vision, who shouldn't be spending his time talking about port-a-potties."
After the controversial call, Tollett and the Coachella team were up in arms, trying to find a replacement which led to talks with mega-manager Scooter Braun and his client Ariana Grande. She was ultimately selected to replace West as the main headliner less than 24 hours after he canceled his performance.
Stay tuned here as more news emerges.
---
Share this article