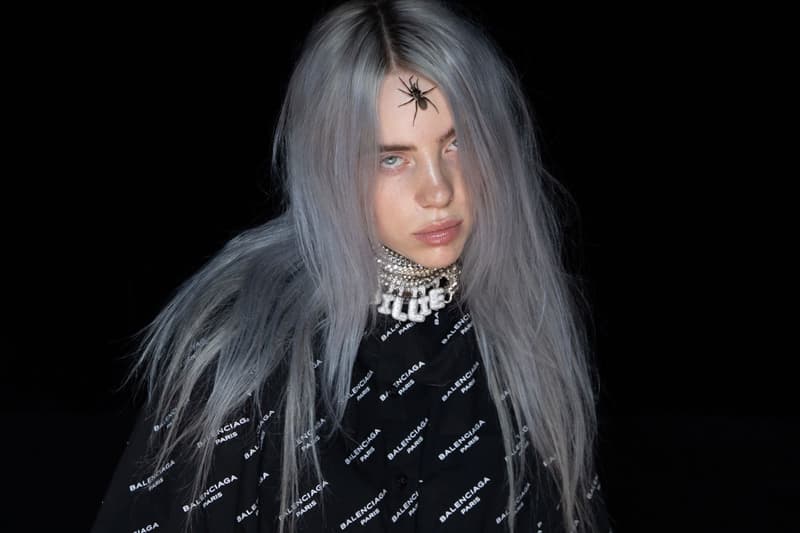 Music
8 Music Collaborations That Need to Happen in 2019 Featuring Rihanna, Cardi B & Billie Eilish
Melodies and flows from dream duos.
8 Music Collaborations That Need to Happen in 2019 Featuring Rihanna, Cardi B & Billie Eilish
Melodies and flows from dream duos.
Collaboration has become the backbone of the modern music industry. Recording artists team up to merge their fan bases and rig the confusing streaming system that seems to reward popularity instead of talent. Early adopters of music collaborations include Kanye West who, for good or bad, has made fusing multiple sounds his signature. For 2019, we're looking forward to hearing more from some of our favorite acts including Rihanna, who has promised a new album this year, and Billie Eilish, a young up-and-comer making waves.
Peep our dream list below and be sure to share your favorite pairs in the comments below.
Besides sharing the same nickname, Ari Lennox and Ariana Grande both possess a masterful command of their voices. 2018 was a strong year for both acts who sing songs that are not only beautiful but relatable. "Whipped Cream" and "thank u, next" serve as the perfect two-track remedy for a break-up giving ladies a chance to indulge in the sadness and then move forward with grace. Though Grande's recent releases have lived in the pop genre we're sure she will have no problem complementing Lennox's normal soul tempo. We're ready to be serenaded ladies.
Jhené Aiko and Kehlani have yet to release a track together and we are not sure why. Both ladies are powerful poets and lyricists that always manage to capture the imagination of their fanbase with relatable stories. For their collaboration we'd love to hear a saccharine mix of "You Should Be Here" and "Bed Peace." They could even pull off a duet where they embrace their R&B roots.
Word on the street is Rihanna is working on a reggae album to be released this year. She's been mostly tight-lipped on the topic choosing to push her beauty and fashion ventures instead. It's rumored that over 500 songs have been submitted for the project from esteemed Caribbean and reggae producers. The Bajan native clearly needs no help in this genre but she could use a secret weapon to take the sound of the album to a new place. Sound chameleon Burna Boy would be the perfect addition to her blend of pop and reggae. The Afrofusion artist slips effortlessly between genres creating infectious melodies you can't help but move to. His 2018 album Outside is a skillful showcase of his prowess and ability. Someone at Fenty Corp get Burna on the phone ASAP.
Half-way through my first listen of "¿Quien Tú Eres?," a track on Bad Bunny's debut album X 100pre, I began singing the lyrics to 070 Shake's "Stranger." Production similarities aside, both artists share a grit and rawness in their voices that would be epic to hear on a track. The duo share Hispanic roots and sing beautifully in Spanish as exhibited in 070 Shake's prayer-like refrain on Pusha T's "Santeria," a standout music moment of 2018. I'm looking for an emo track that contains all the angst us millennials love atop a booming beat.
A Cardi B and Travis Scott collaboration is a match made in heaven. Right now, like it or not, Cardi is a leading voice in the trap arena and Scott is a longtime innovator in the field. If "MotorSport" was not proof enough, tracks like "Bartier Cardi" and "Drip" prove that Cardi can hang rhyme with some of the hottest MCs. The lack of female voices on ASTROWORLD was noticeable and we'd love to see what the Houston producer could do with a bold female voice like that of Cardi, or even Megan Thee Stallion.
We had a very emotional Fall 2018 thanks to Ella Mai and 6lack's back-to-back album releases. Ella Mai and East Atlanta Love Letter ushered in a new type of R&B for the Internet generation. We've recently heard the duo on J.I.D's "Tiied" which features a realistic back-and-forth on the demands of love. We'd like both artists to expand on this subject matter to create a song (or songs) that give us more perspective on millennial love.
Billie Eilish and Juice WRLD currently have a strong hold on the youth. Both artists had big years in 2018 with tracks like "when the party's over" and "Lucid Dreams" taking over social media. They share emo roots thanks to inspirations like rock band Paramore and Cleveland crooner Kid Cudi. Based on analytics alone, a collaboration between these young chart-topping artists would be momentous. Juice WRLD has proven to be a flexible teammate releasing a full-length project with trap powerhouse Future. Eilish could introduce him to her slower tempos which we're sure he would have no problem acclimating to.
Teyana Taylor's sophomore album KTSE deserves all the flowers. The G.O.O.D. music signee was vulnerable in a way we hadn't seen before and it paid off in music that her fans absolutely loved. Aside from his short 2018 EP My Dear Melancholy, we haven't heard much from Canadian singer/songwriter The Weeknd but we hope he has heard the final release in Kanye West's five-album spree. Taylor's voice is highlighted best on '90s-inspired tunes which The Weeknd can definitely vibe with. Though his sound has veered off into the pop realm we still think a collaboration could work between the two.
Share this article