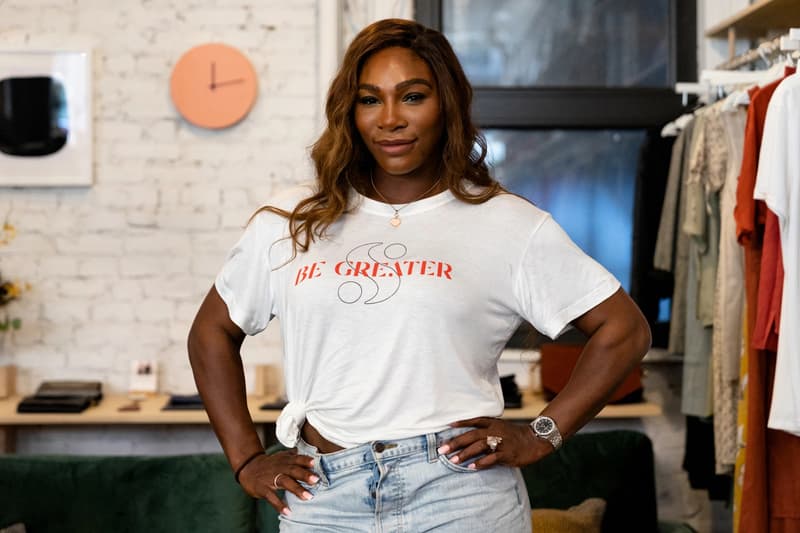 Fashion
Serena Williams Is Wearing a Killer Jacquemus Dress on 'Allure's Latest Cover
She digs deep and chats about her daughter, confidence and more.
Serena Williams Is Wearing a Killer Jacquemus Dress on 'Allure's Latest Cover
She digs deep and chats about her daughter, confidence and more.
Allure has officially revealed the cover and feature story for its February 2019 issue starring Serena Williams. The world-renowned tennis champion dons a striking Jacquemus dress for the magazine's first-ever "Body & Soul" issue. In a detailed interview, writer Ashley Ford explores Serena's relationship with beauty, confidence and balancing motherhood with her career.
Williams makes it clear that her confidence derives directly from her mother and father. She expanded on this by sharing:
"I think my mom instilled in us to be confident women, to really believe in ourselves, be proud of our heritage, our hair, and our bodies. That was something that was really important for her to teach us."
As a new mother, she spoke in detail about passing down positive reinforcements to her young daughter, Alexis Olympia Ohanian Jr. She expresses that she'd like to teach her that she's beautiful from the inside.
Later in the feature, Serena also spoke about why she treasures her husband, Alexis Ohanian. She broke down that in the past, Oprah told her: "Never let anyone dim your light." She then said:
"Alexis doesn't dim my light. He doesn't try to dim my light. He puts me in the light, even if I don't want to be. He pushes me to further points I never thought about. It always was something that I could see in some relationships — my light would be dimmer. Now I feel like I can shine really bright and still do everything that I want to do."
In total, the cover story provides an in-depth portrayal of Serena's somewhat private life. Besides chatting about her daughter and husband, she also expanded on what it was like training to get back in shape. Towards the end of the feature, she also spoke about her last U.S. Open and her fashion company.
Head over to Allure to read the entire story. Take a look at the images below.
---
Share this article