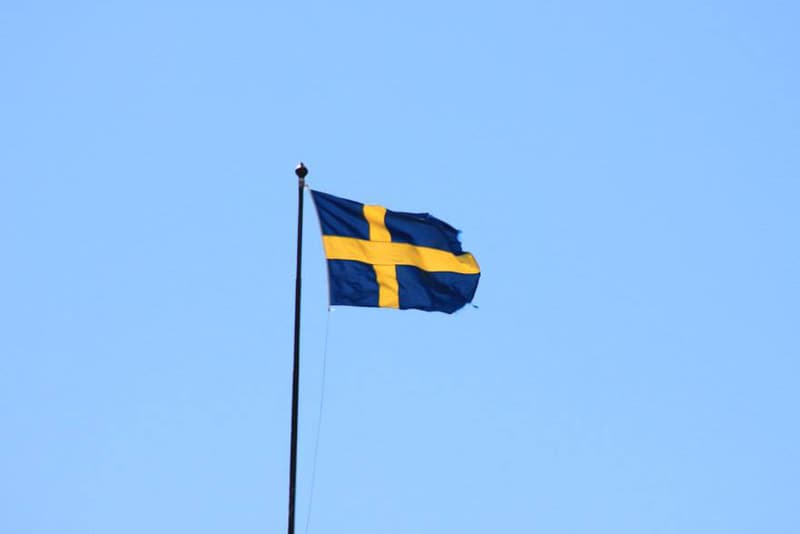 Culture
All the Best Places to Eat, Shop and Stay in Stockholm
The must-know spots in the Swedish capital.
All the Best Places to Eat, Shop and Stay in Stockholm
The must-know spots in the Swedish capital.
"Stockholm in my heart," sings Lasse Berghagen in his Swedish classic, "Stockholm i Mitt Hjärta" – and anyone who's visited the bustling city will know exactly where he's coming from. The capital of Sweden has always been known for it's impeccable style when it comes to fashion and design, being the home of labels like Acne Studios, HOPE, Eytys, H&M, COS and more, and is without a doubt worth a visit.
Stockholm is a melting pot of cultures, where music, food, art, culture and fashion all go hand-in-hand. Whether you want to spend a day at the museum, or stocking up on Scandinavian fashion – Stockholm has it all. Keep reading below for all the places you shouldn't miss in Sweden's capital.
SHOP
JUS
If you're a fan of Rick Owens, Maison Margiela, Raf Simons, Dries Van Noten and more – JUS is the place to go. The well-curated store features a balance of high-end labels, perfectly mixed in with up-and-coming Scandinavian designers and smaller brands. The selection of pieces is perfect for those looking to stand out from the crowd and invest in timeless and well-crafted garments. Also stocking jewelry and fragrance, as well as menswear, the store has something for everyone.
JUS
Brunnsgatan 7, 111 38 Stockholm
Nordiska Kompaniet
Nordiska Kompaniet, or "NK" as the locals call it, is the place to go for all luxury retail. With stores like Burberry, Louis Vuitton and Hermes, it's the best place to go if you're looking to splurge. The store also has furniture, homeware and more, as well as cosmetics, fragrances and more. If you're looking to kill a few hours, head over to NK and check out all the floors.
Nordiska Kompaniet
Hamngatan 18-20, 111 47 Stockholm
Paul & Friends
Paul & Friends is located in Nordiska Kompaniet, and is a streetwear-centric menswear store. Stocking brands like COMME des GARÇONS PLAY, YEEZY and more, there's no doubt you'll be able to find a few pieces at the store. With sneakers and apparel in focus, the store is also one to pay attention to for all upcoming drops.
Paul & Friends
NK, Hamngatan 18-20 Stockholm
HUMANA Secondhand
Tora Northman/HYPEBAE
When it comes to vintage, Stockholm is a paradise. It's not hard to find a place stacked with second hand pieces, but in a sea of clothes it can be hard to find what you're looking for. HUMANA Second Hand is the place to go for all your on-trend vintage goods, with brands ranging from Champion and FILA, to old-school Burberry, Louis Vuitton and more. The shop also has a huge collection of used denim, which is a dream for those of you looking to find a good pair of Levi's 501s. Don't miss HUMANA Second Hand's two Stockholm locations.
HUMANA Skanstull
Götgatan 105, 116 62 Stockholm
HUMANA Mariatorget
Timmermansgatan 23, 118 55 Stockholm
Nathalie Schuterman
Nathalie Schuterman will be your go-to for any luxury fix. Stocking brands like Balenciaga, Off-White™, Saint Laurent, Fendi and more, Schuterman has become the best place to splurge at. Not only is the selection of brands the biggest you'll find in Stockholm, but the store also offers great discounts during their annual sales, so make sure to time your visit.
Nathalie Schuterman
Birger Jarlsgatan 5, 111 45 Stockholm
Eytys
Is there any better place to shop Swedish label Eytys than in Stockholm? We don't think so. Make sure to hit the store to take a look at the label's must-have silhouettes, like the chunky Angel sneaker as well as the brand's latest boots, and also Eytys' ready-to-wear drops which feature denim and leather pieces. You'll be able to take a look at the full range of clothes and shoes, and we can guarantee you'll want to invest in a piece or two.
Eytys 
Norrlandsgatan 22, 111 43
Nitty Gritty
Another store filled with goodies is Nitty Gritty. The shop stocks everything from a huge assortment of Stone Island outerwear, to sleek footwear from Common Projects, Nike and adidas. Inside the store there's also a barbershop set-up, so you can get a fresh trim at any moment. If you're not coming to the store to shop, it's worth coming in just to have a look at the aesthetic layout and design of the retail space – you won't regret it.
Nitty Gritty
Krukmakargatan 26, 118 51 Stockholm
EAT
Riche
Swedish meatballs are not just something you can get at IKEA. Stockholm's best and bougiest meatballs can be found at Riche, where they're served with traditional sides like mashed potatoes, lingonberry jam and pickled gherkin. There's no better place to experience what the Swedes call "husmanskost," referring to traditional home-cooked Swedish food. Make sure to book a table ahead, though, as it is also a popular place to come for drinks after work.
Riche
Birger Jarlsgatan 4, 114 34 Stockholm
Greasy Spoon
If you're looking for a breakfast or brunch spot, head over to Greasy Spoon. Filled with avocado toast, stacks of pancakes and more, it's definitely the best spot to start your day. Try out the weekly specials, or stick to a traditional waffle – and don't forget to grab a photo for the #gram.
Greasy Spoon
Tjärhovsgatan 19, 116 28 Stockholm
Taverna Brillo
Another popular spot in Stockholm is the cozy restaurant Taverna Brillo. Here you can munch on pizza, pasta and other delicious cuisines, as well as enjoy a range of drinks, homemade ice cream and more. It's a busy place on both weekends and weekdays, and is definitely worth visiting for a nice sit-down dinner.
Taverna Brillo
Sturegatan 6, 114 35 Stockholm
Totemo Ramen
This cozy ramen spot only serves four different ramen dishes, but has become incredibly popular since its opening. The restaurant doesn't take any reservations or pre-orders, and most of the time the busy spot has at least a few people standing in line waiting to slurp some noodles. Try your luck for lunch, but make sure to check the opening hours as the shop only opens between 11:00 AM and 14:00 PM.
Totemo Ramen
Sankt Eriksgatan 70, 113 20 Stockholm.
Pom & Flora
Serving all-day breakfast, Pom & Flora has become an instagramable spot to start your day at. With chia puddings, porridge, pancakes and avocado toast, the menu options are both healthy and visually pleasing. Make sure to pay a visit, but be prepared to stand in line.
Odengatan 39, 113 51 Stockholm
Flippin' Burgers
If you're just looking for a juicy burger at the end of the day, head to Flippin' Burgers in Vasastan. The burger joint serves classic patties and buns, as well as delicious milkshakes – all in a retro diner-inspired environment. The restaurant also has a no reservation policy, which means you can pop in whenever you want and hope for the best. Make sure to try out the fries as well, because what is a burger without fries?
Flippin' Burgers
Observatoriegatan 8, 113 29 Stockholm
SEE
Moderna Museet
If you love modern contemporary art, Moderna Museet is for you. Having previously held exhibitions with pieces by Andy Warhol, Yaoyi Kusama and more, the museum frequently sees some of the world's most notable artworks. The aesthetic museum is also located on Stockholm's beautiful island Skeppsholmen, which makes for the perfect full-day excursion. While you're there, don't miss the gift shop to stock up on art books, posters and more.
Moderna Museet
Exercisplan 4, 111 49 Stockholm
Fotografiska Museet
Another popular museum is Fotografiska. Featuring contemporary photography, the museum is located in the Södermalm district of Stockholm and frequently puts on exciting installations by photographers like Ellen von Unwerth, Irving Penn and Patrick Demarchalier. Make sure to check out the website and see which exhibition is on during your visit, and pay a visit.
Fotografiska Museet
Stadsgårdshamnen 22, 116 45 Stockholm
Gröna Lund
Stockholm's only theme park, Gröna Lund is the perfect place to visit if you're looking for a day of fun and thrill. Located on the Djurgården Island, the park is completely surrounded by water, giving you a unique experience and beautiful views while riding the carousels and rollercoasters. Grab some cotton candy and food while you're there, or catch a concert –Gröna Lund is one of Stockholm's best outdoor music venues.
Gröna Lund
Lilla Allmänna Gränd 9, 115 21 Stockholm
ABBA Museum
ABBA may be stereotypically Swedish, and despite their 1972 origin, the group still has a huge impact on the world until this day. The music group's legacy has now been given its own museum, which features original outfits, instruments and more used by the group. The exhibition also has interactive elements, and you'll be able to learn about the Swedish group's hits and legacy as you go along.
ABBA Museum
Djurgårdsvägen 68, 115 21 Stockholm
STAY
Nobis Hotel
Nobis Hotel has the ultimate location, right in the heart of Stockholm. Located right next to the Acne Studios flagship store, Nobis is the perfect spot for those looking to stay at a boutique hotel close to Stockholm's bustling nightlife and shopping. Built in a 19th-century building, the hotel features eye-catching design elements that you'll love, as well as stocks toiletries from Swedish label Byredo.
Nobis Hotel
Norrmalmstorg 2-4, 111 86 Stockholm
Hobo Hotel
Hobo is a cozy hotel in central Stockholm, designed with a modern influence inspired by the hectic city. Hobo is the place to stay if you're looking to surround yourself with a unique and creative atmosphere, and enjoy design-oriented rooms and spaces equipped with Scandinavian aesthetics.
Hobo Hotel
Brunkebergstorg 4, 111 51 Stockholm
Haymarket by Scandic
Haymarket is an art-deco themed hotel built in a 1920s building, which opened its doors in 2016. Since its inception, the hotel has become the perfect place to stay for creatives, and is also a popular place to come for drinks and a chill night out. Located in the Hötorget area, you'll be close to all Stockholm's attractions and transportation.
Haymarket by Scandic
Hötorget 13-15, 111 57 Stockholm
---
Share this article