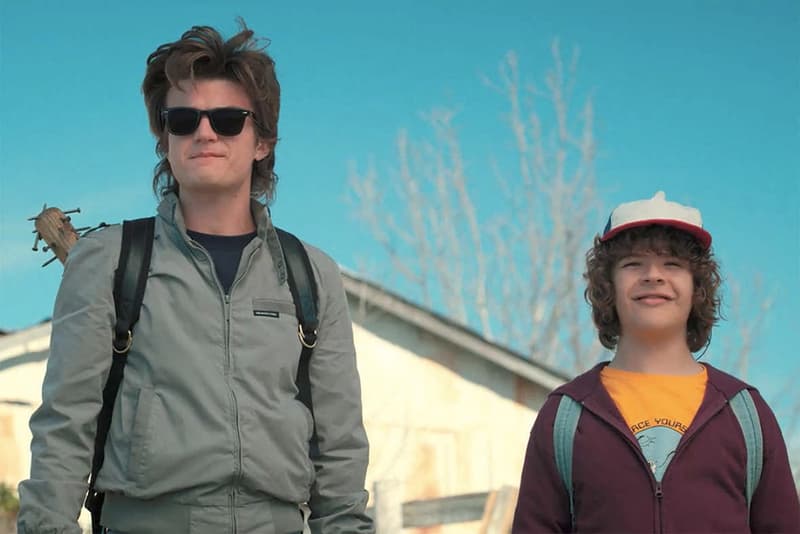 Film & TV
Here's When 'Stranger Things' Season 3 Will Hit Your Screens
Netflix has finally revealed the premiere date.
Here's When 'Stranger Things' Season 3 Will Hit Your Screens
Netflix has finally revealed the premiere date.
UPDATE: On January 1, 2019, Netflix announced that Stranger Things Season 3 will officially premiere on July 4. The date is revealed along with a new poster of the show, featuring the cast standing against a backdrop of fireworks. See it for yourself below.
---
Stranger Things fans have been eagerly awaiting news of the season 3 release date pretty much as soon as the second season came to an end. While we've had updates on new and returning cast members, as well as teasers about new locations like the adorably retro Starcourt Mall that will form a pivotal part of the new plot, there had been no concrete information on the expected premiere.
Although the second season arrived in time for Halloween in October 2017, Netflix has confirmed that Stranger Things won't be back until the summer of 2019 – resulting in a 15 month gap between the seasons. Speaking with EW Cindy Holland, a Netflix programming boss, stated "The Duffer Brothers and Shawn Levy — they understand the stakes are high. They want to deliver something bigger and better than last year. I think it's going to be a fantastic season. It will be worth the wait." Holland also shared that the delay is partly due to the special effects that will be implemented, adding that "It's a really exciting season, just takes a little more time."
For those who may have missed the update, the next season will be set during the summer of 1985 and will include a new character played by Maya Thurman-Hawke - stay tuned for more info.
Share this article