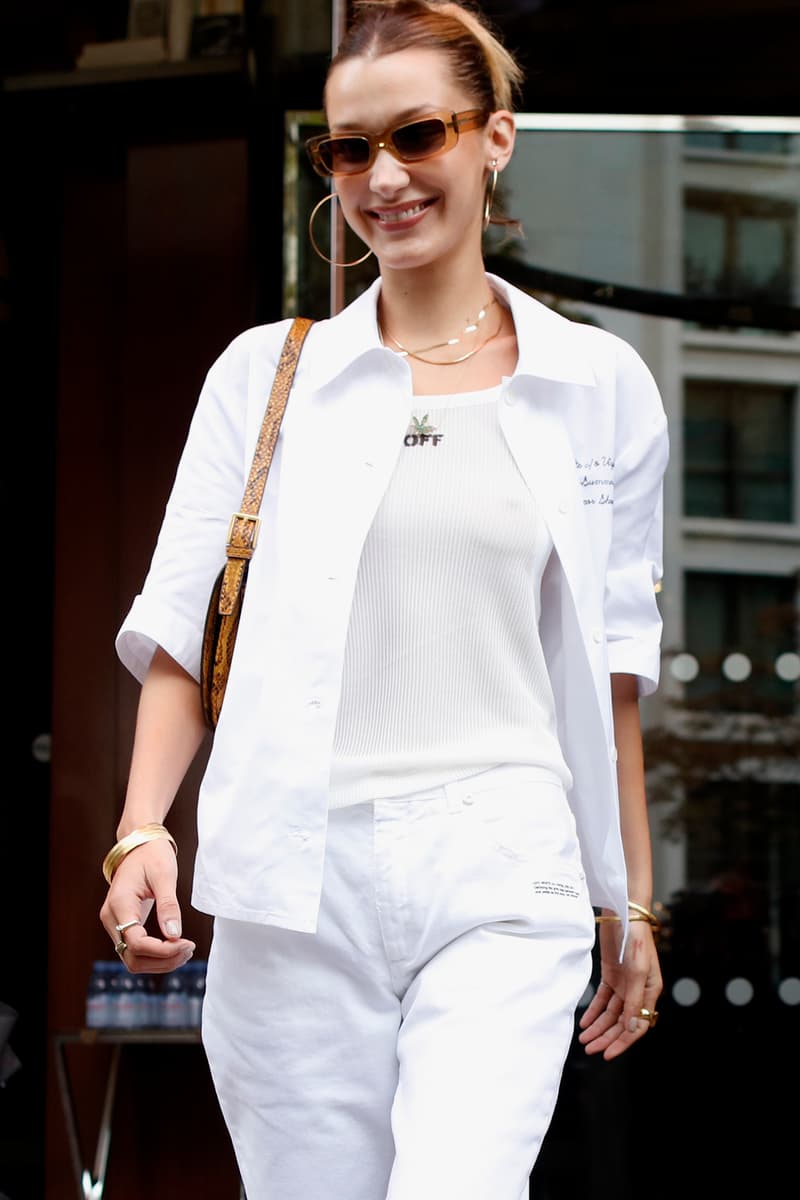 Bella Hadid's Off-Duty Style and Her 5 Wardrobe Essentials
Learn how to dress like the supermodel.
Fashion
Bella Hadid's Off-Duty Style and Her 5 Wardrobe Essentials
Learn how to dress like the supermodel.
A muse to designers and photographers, a runway regular and the face of countless magazine covers, Bella Hadid is not only a supermodel of this generation, but also a style icon that has helped define 2010s cool.
As the model celebrates her 23rd birthday on October 9, we've put together a guide to recreating the younger Hadid sister's effortlessly chic off-duty style. From her wardrobe staples like printed trousers and blazers oversized and cropped, to her everyday accessories such as dad caps and vintage handbags, continue reading to see items you can shop to dress like the It-girl.
While you are here, check out our Celebrity Wardrobe Essentials series for more style inspo.
1. Printed Pants
Whether it's snakeskin, leopard, tie-dye or a photo print, Bella Hadid is often seen in a pair of bold, patterned pants. With these statement bottoms, you can easily complete your outfit by styling with a simple crop top and a chore coat.
2. Vintage Designer Bags
From Chanel's leather belt bag to John Galliano-era Dior purses, vintage handbags are Bella's choice of arm candy. If you're looking to invest in a designer bag, check out a list of the best consignment stores online.
3. Baseball Caps
Between fashion shows, Bella is always spotted wearing a baseball cap. An easy fix for a bad hair day, the hat can help spruce up any outfit — choose between the logo-printed options below.
4. Tiny, Retro Sunglasses
Bella isn't one to shy away from accessories. When it comes to sunglasses, she particularly loves sporting tiny, '90s-inspired frames with tinted lenses.
5. Blazers
As for outerwear, one of Bella's favorite silhouettes is the blazer. From cropped designs and oversized blazer-dress options, to belted styles that perfectly cinch the waist, she's a master in styling them all.
---
Share this article