Footwear
Baes with Kicks: Jess Gavigan AKA Juice Gee
This London-based sneakerhead gives us an insider's look at her collection.
Baes with Kicks: Jess Gavigan AKA Juice Gee
This London-based sneakerhead gives us an insider's look at her collection.
Having cornered sneaker fanatics everywhere from Australia to Germany, the latest instalment of our "Baes with Kicks" series, we're headed to London to take a peek at Jess Gavigan's collection. Better known by her Instagram handle, @juicegee, Jess is one of the UK's biggest female sneakerheads with a collection that spans everything from classic New Balance runners to highly-coveted collaborations like the sacai x Nike LDWaffle.
Jess' personal style is vibrant and playful; she's not afraid of bold colors and prints and she's an expert at finding the perfect trainers to top off her look, whatever the occasion. As a sneaker-loving woman with small feet, however, she was often left frustrated by not being able to cop many of the kicks she wanted due to the fact that they simply weren't produced in smaller sizes. This spurred her to launch Small Feet Big Kicks, a web store focused on women that stocks a slew of sweet sneakers in a range of sizes more suited to the female consumer.
We caught up with Jess in her East London apartment to talk more about her passion for collecting trainers and have a peek at some of the (many) pieces in her rotation.
Read on for more and in related news, take a look at the best sneaker collaborations from Fashion Month SS20.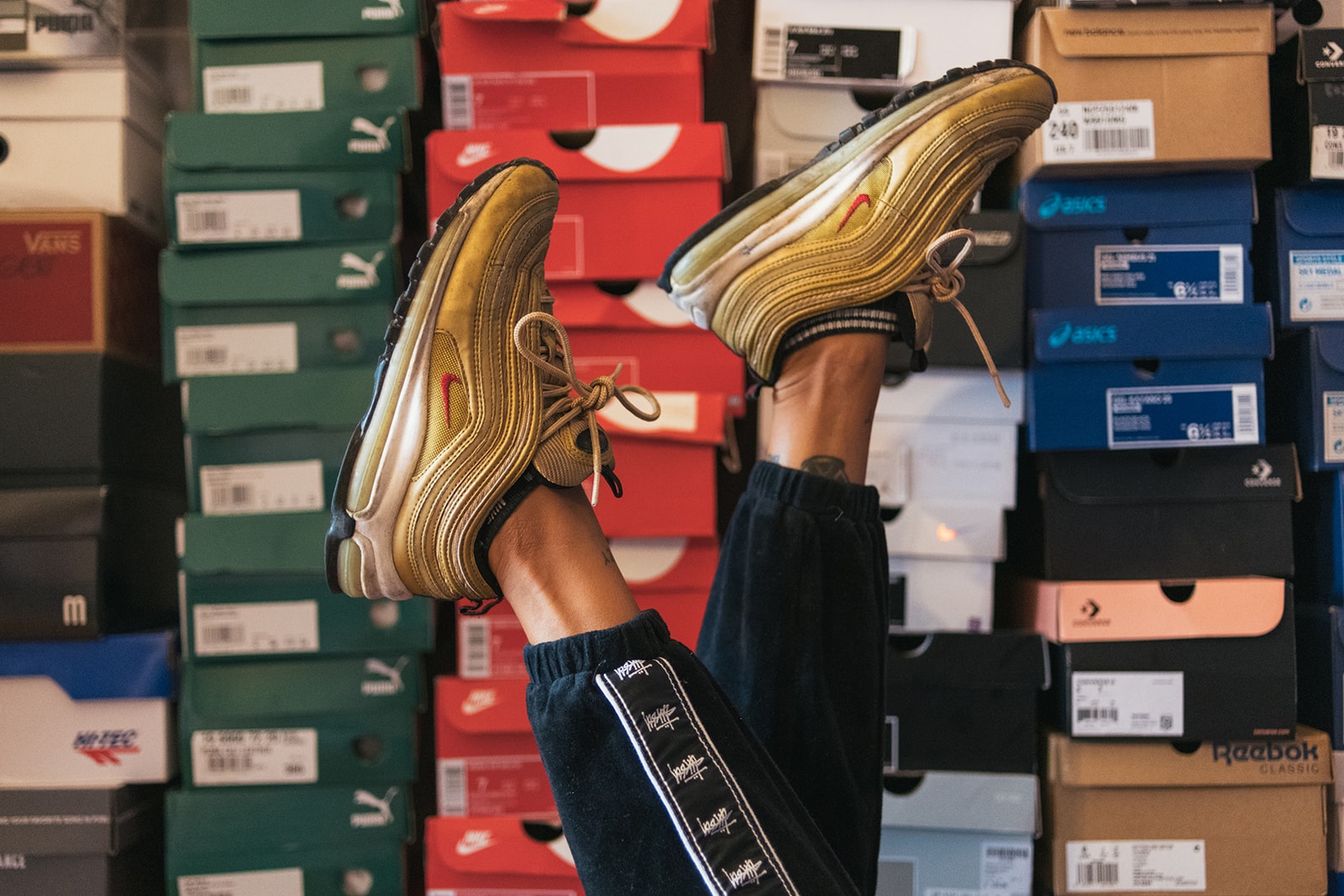 Name: Jess Gavigan
City: London
Occupation: Store owner at Small Feet Big Kicks
How many pairs of sneakers do you currently own? Just over 300 or so, split between my flat and my parent's house.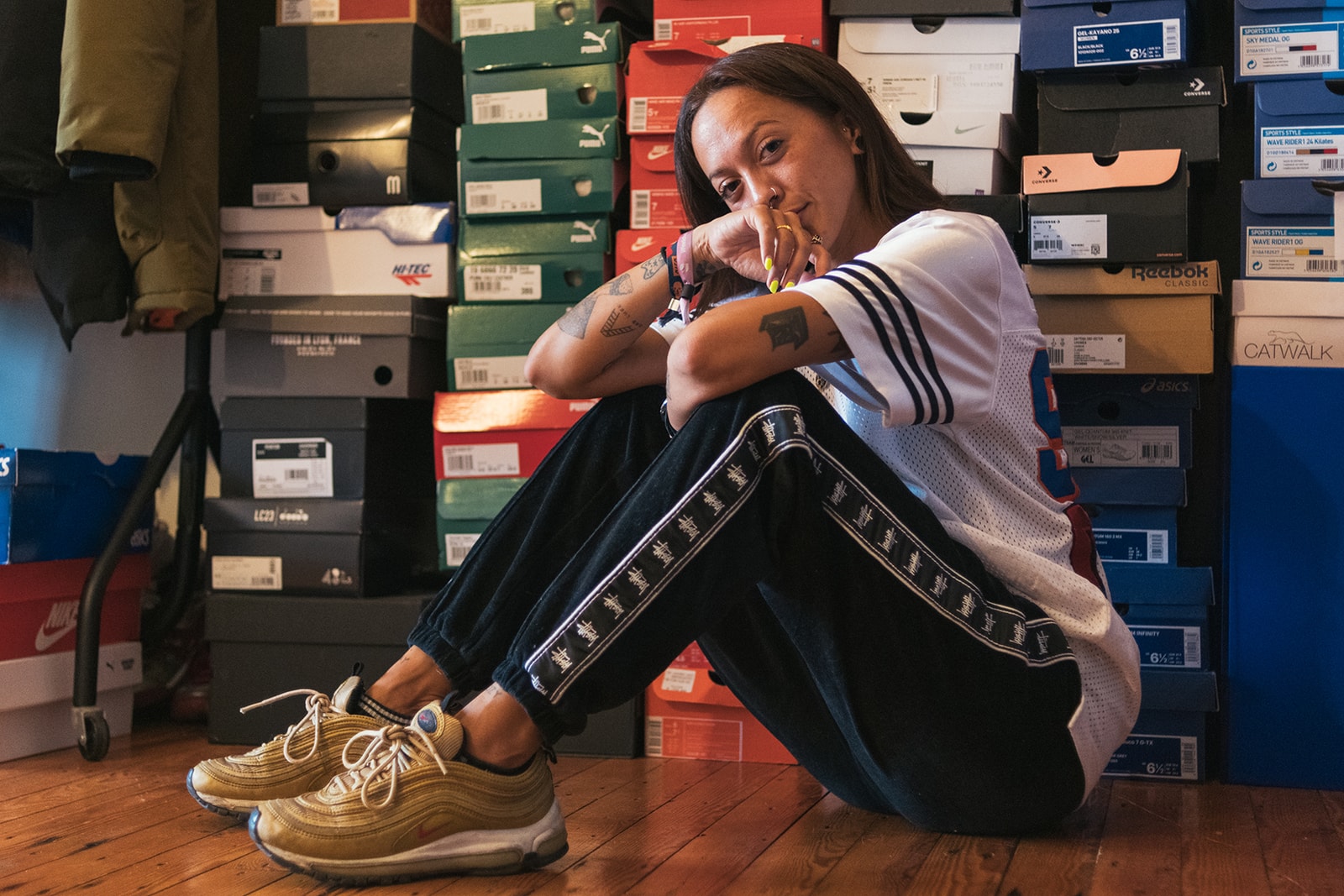 How was your passion for sneaker culture sparked and how has it grown over the years?
It actually came about through my first boyfriend back when I was 18. I fell in love with his Air Max 90 Infras from 2005 and his Air Max 97 Baroque Brown, so naturally I went on a hunt for cool sneakers for myself, found some deadstock gems on eBay and it just grew from there! As I've gotten older, I've massively calmed down on the amount of sneakers I buy, simply because I have no room. I've gone from 4-5 pairs a month to just 1 pair every few months!
Do you recall purchasing your first-ever pair of sneakers? What were they?
Yeah, they were all-leather Nike Air Max 90s in blue, black and white from Sports Direct. I copped them in the kids section for £30 GBP (approximately $36 USD).
1 of 2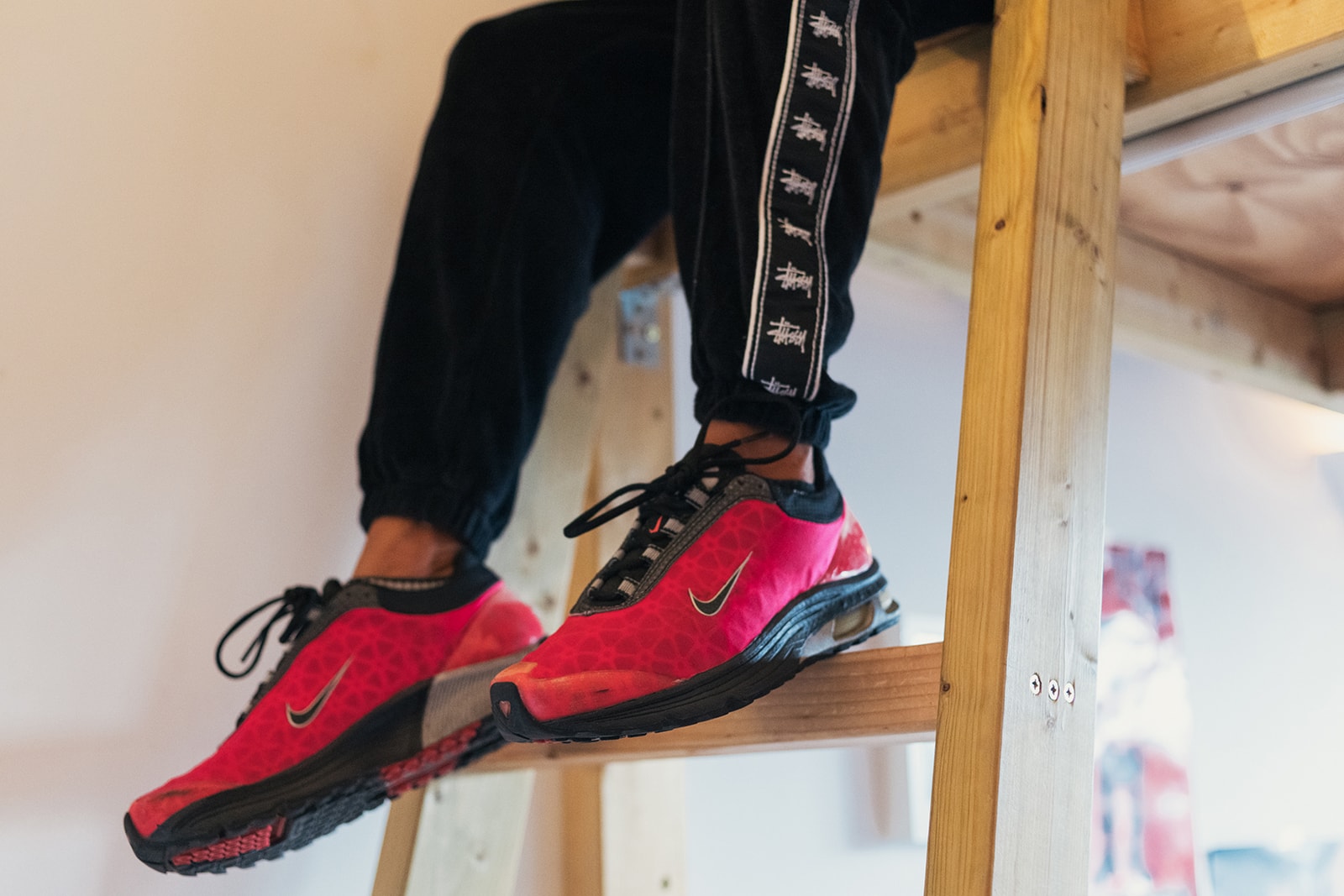 2 of 2
Do you think the women's sneaker scene in the UK has grown in recent years? In what way?
I think the sneaker scene in London has definitely grown in recent years. When I started Small Feet Big Kicks back in 2013, there weren't really any options for women, and women weren't really that into kicks. Fast-forward 6 years or so and the selection for women is more diverse, we have stores like pam pam – a female only-sneaker and streetwear store, which would never have been a thing back in the day. Sneakers are way more accessible than they once were, it's also more acceptable now than it was then to wear sneakers on the daily. They're like integrated into daily life, especially if you work in the creative or fashion industry. Sneakers are like a fashion statement.
Do you have any go-to shops in London or the UK for sneaker shopping?
1: Offspring Selfridges usually has some bits left over when drops get released.
2: pam pam
3: FootPatrol
4: END.
5: Hanon
What are some things that you still find lacking in the world of women's sneakers?
Collaborations. There is a serious lack of female-only collabs or even just unisex ones that run down to women's sizes!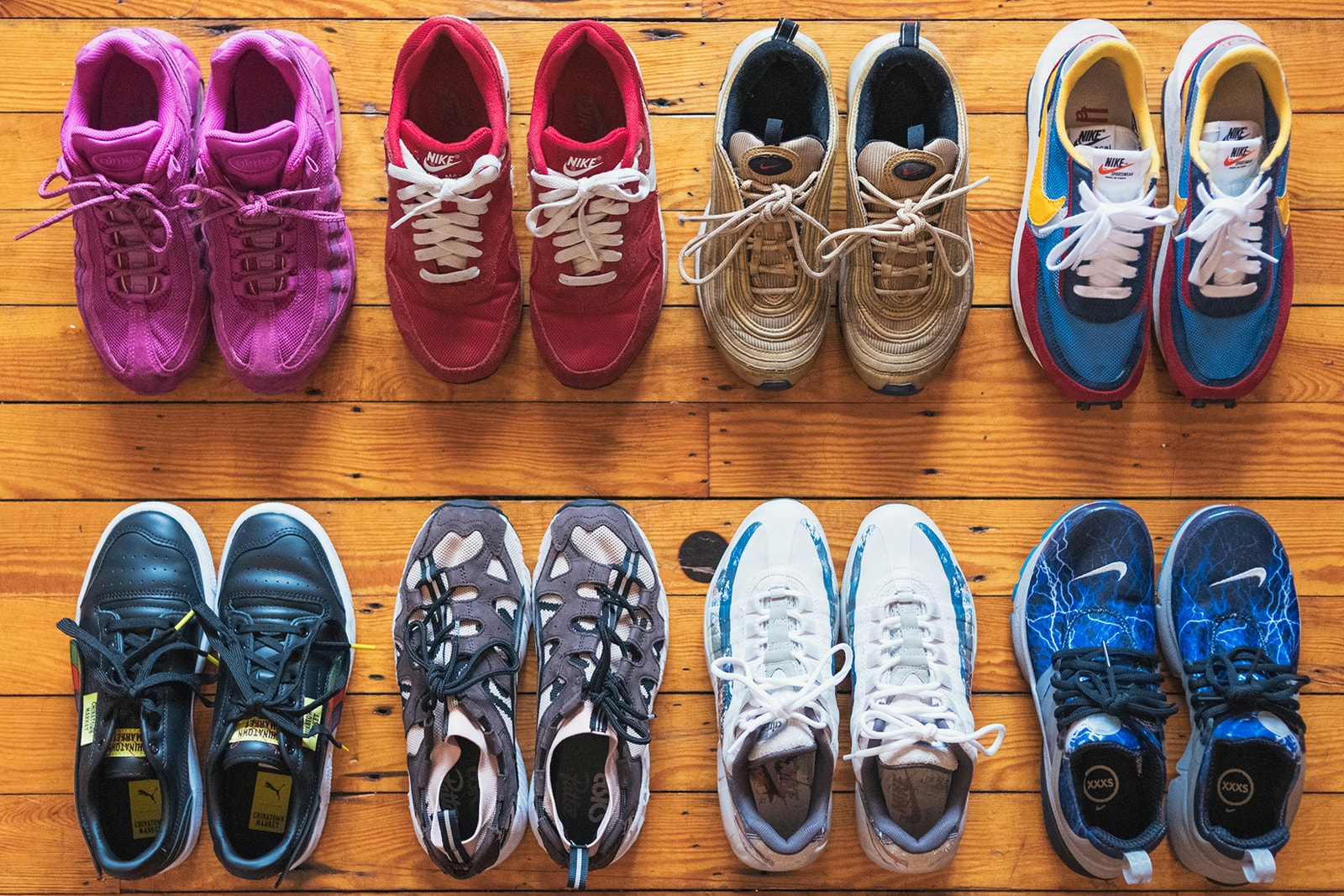 What are three of your ultimate favorite sneakers of all time?
Three actual pairs is too hard to choose so I'll do my favourite silhouettes:
1: Nike Air Max  TL 2.5
2: Nike Air Max 360
3: ASICS Gel Quantum 360 Knit
What are some of your favorite sneaker collabs this year?
1: sacai x Nike LDWaffle
3: Awake x ASICS
Are there any pairs you regret not copping at the time?