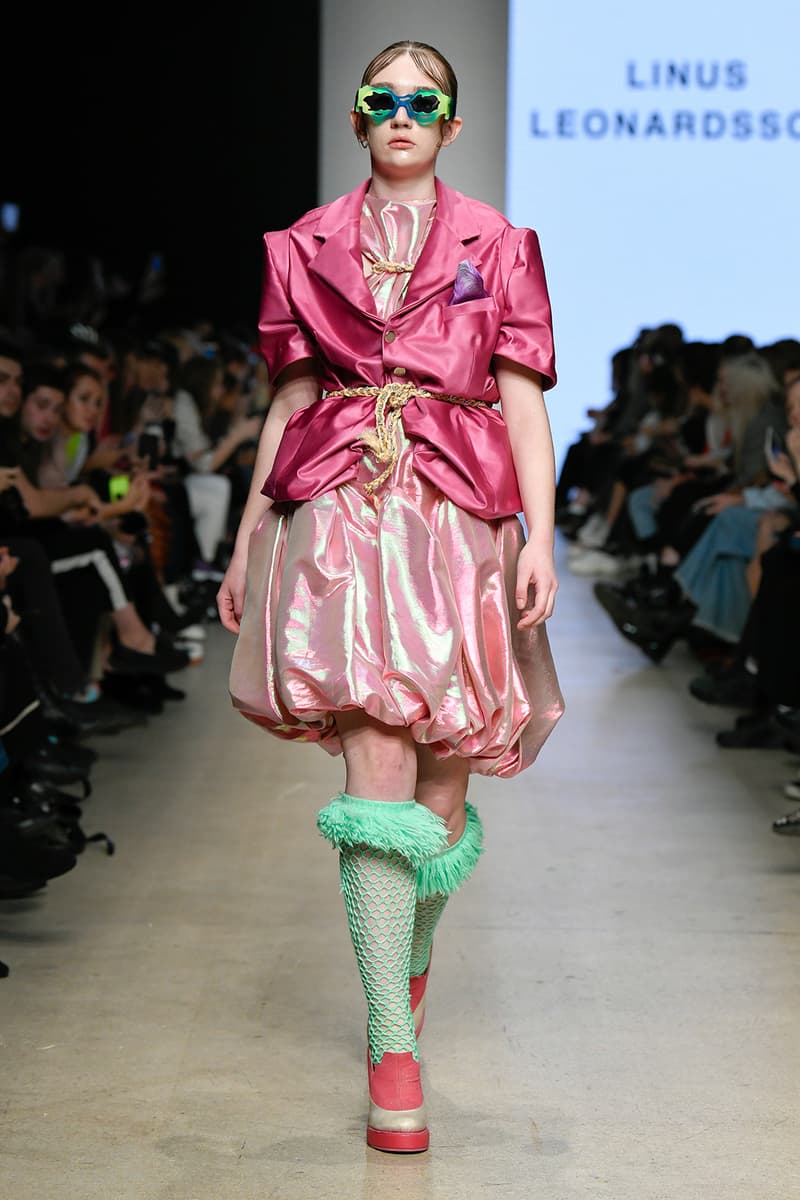 6 Designers to Watch From Mercedes-Benz Fashion Week Russia SS20
See what local and global talent are making waves in Moscow.
Fashion
6 Designers to Watch From Mercedes-Benz Fashion Week Russia SS20
See what local and global talent are making waves in Moscow.
With the "big four" fashion weeks having come to an end for the SS20 season, all eyes are on the still relatively under-the-radar smaller fashion presentations across the world, like Mercedes-Benz Fashion Week Russia. Taking place in the country's capital city, Moscow, the showcase is home to both local designers from across Russia and global talent from Spain, Belgium, China and more.
With a plethora of art galleries, stunning architecture, cultural hotspots and museums like the Pushkin and Museum of Modern Art in the city, Moscow has no shortage of creative inspiration for local brands like BÁKHTIN, Red September and Kruzhok to take advantage of. Alongside native designers, however, the large show-space located right in the center of the city, was also a base for the likes of LEAF XIA, Linus Leonardsson, Soji Solarin and many others who travelled from further afield to showcase their work.
To keep you up to date, we rounded up 6 designers you need to keep on your radar from Mercedes-Benz Fashion Week Russia's SS20 season. Scroll below for our top picks and don't miss all the best street style from the city, too.
Founded by designer Artem Bakhtin in 2018 this marks only BÁKHTIN's third season in business. Staying true to his core aesthetic, Bakhtin's SS20 collection had an air of punk rock thanks to the skinny pinstripe suits accented with visible zippers, sweater-dress strewn with anarchy symbols, a leather jacket and pants combo that resembled a school chalkboard and a printed dress with retro music magazine covers featuring the likes of Nirvana and the Rolling Stones. The rock and roll collection was complemented by Dr. Martens footwear, a partially street-cast selection of non-typical models and a soundtrack featuring '90s rock band Placebo.
Swedish designer Linus Leonardsson presented his MA collection, "See You in the Fog" from Antwerp's renowned Royal Academy of Fine Arts at MBFW Russia this season. Inspired by "Stockholm forest raves," his debut is full of juxtapositions: the color palette references Stockholm's summer nights as well as party strobe lights and technical fabrics paired with more natural ones. Sustainability was also a focus, with much of the collection constructed from upcycled material and found objects. The result was an energetic, gender-fluid collection, packed with clashing colors and patterns and statement silhouettes.
Founded by designer Olga Vasyukova, Red September is known for its elevated approach to streetwear. This season's runway show saw everything from wearable hoodies and graphic tees to printed shirt-dresses, high-back leather jackets and dip-dyed denim bustiers. The most eye-catching without a doubt was the transparent plastic high jacket, pants and longline puffer coat filled with shifting polystyrene balls.
Chinese-born, NYC-based designer LEAF XIA is known for her playful, colorful approach to design, vibrant prints and oversized silhouettes. Bringing her more-is-more design approach to Moscow, she presented a whimsical selection of large and layered outerwear boasting floral, psychedelic and childlike illustrative prints. The fun lineup was packed with clashing patterns and bold colors, with the accessories like furry hats, printed tights and kitsch bags, ensuring this show was one of the most memorable on the schedule.
Berlin-based designer Soji Solarin's collection, "Negro Cowboy" was very much inspired by his own relationship to black identity. Having been born in Nigeria and spending his teenage years in the USA, Solarin's exposure to the varying facets global black identity is a central point in this range, as very visibly referenced on the graphic slogan T-shirts emblazoned with slogans like "Black Rodeo" and "Voodoo Baby." The influence of black cowboy culture is strong without being too on-the-nose throughout, thanks to the presence of beautifully-constructed shirts, pants and jackets paired with streetwear staples like sweatshirts and tie-dye sweatpants and of course, the signature cowboy piece – chaps – which on this occasion arrive in finishes like layered denim.
Russian collective and streetwear brand Kruzhok put on one of the most head-turning shows in Moscow this season. With a diverse, gritty cast comprised of mostly real people, the dystopian-style collection comprised of functional pieces like nylon overalls and pants, practical rain jackets and cropped puffers and technical, fitted tops and pants amongst other pieces – a fitting uniform for an unpredictable future. The accessories were just as offbeat, with face-obscuring headgear, breathing apparatus and an elongated neck brace all complementing the collection.