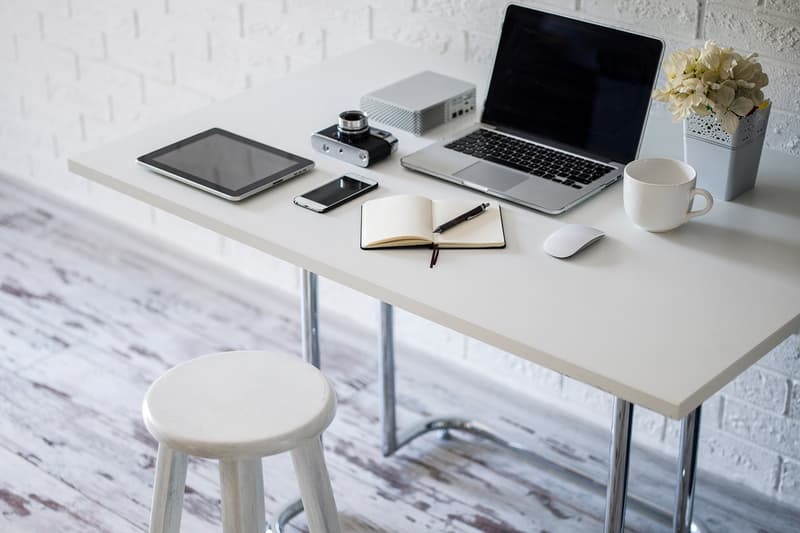 Get Motivated to Work With These Home Office Decor Ideas
From minimal to warm and cozy.
Whether you're a student, work freelance jobs or are a YouTuber, staying focused and motivated to work at home is not an easy task. To help spark creativity and inspiration, we've rounded up some home office ideas you can incorporate with your own design aesthetic.
If you're a minimalist, be sure to use white and pastel hues and keep as little items as you can on the desk for better concentration. For all the plant moms out there, place a pot of houseplants or herbs like rosemary at your desk to boost brainpower.
In preparation for the upcoming fall and winter seasons, you can also cozy your room up with warm colors and items like rugs and cushions. If you work with your significant other or colleague at home, be sure to take a look at decoration ideas for two.
Scroll down below for a full list of home office decor inspo. While you're here, check out Kourtney Kardashian's latest Poosh diffuser kit. 
Minimal
View this post on Instagram
View this post on Instagram
View this post on Instagram
View this post on Instagram
Plant Mom
View this post on Instagram
View this post on Instagram
View this post on Instagram
Warm & Cozy
View this post on Instagram
View this post on Instagram
View this post on Instagram
Home Office for Two
View this post on Instagram
View this post on Instagram
View this post on Instagram