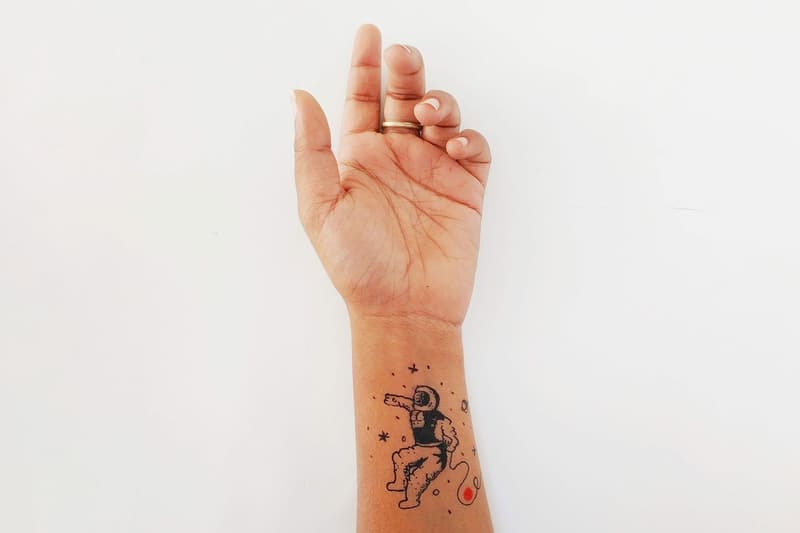 Culture
Here Are 5 Tattoo Artists You Need to Know in Chicago
Inspiration for your first, or next ink.
Here Are 5 Tattoo Artists You Need to Know in Chicago
Inspiration for your first, or next ink.
Tattoos are a life-long commitment and narrowing down to a specific design and artist can be one of the most difficult decisions to ever make. Whether you're in the process of completing a sleeve or you're still deciding on your very first tattoo, we've narrowed down the five best artists in Chicago for you to check out if ever you're in the Windy City.
From minimalist fine line designs to intricate floral artwork, read on below and find out our top picks to see if any of these options will inspire your next, or first, ink.
While you're here, be sure to check out the best eight minimal tattoo artists in London.
If you're a fan of the fine line tattoo trend or just want something minimal, Mom Approved does the best in the city. The tattoo artist who goes by the name @the.same.scorpio on Instagram is only available on Mondays and Fridays. Instructions on how to book a session with her are indicated in her story highlights.
For those who are fans of natural and botanical designs, Esther Garcia is known for her beautiful and unique illustrative style. Previously the owner of Butterfat Studios, a private, all-female artist-driven tattoo shop in Chicago's Logan Square neighborhood, Garcia has incorporated her skills into complex projects such as Flower Thieves – a textile and commercial design collaboration with graphic designer Kyle Letendre.
Known for his specialty in postmastectomy tattooing, David Allen has made it is his mission to help breast cancer survivors regain their confidence and femininity through disguising their mastectomy scars with floral designs. If you or anyone you know is looking into concealing their scars, head on over to Allen's website for more details.
Christian Wyse of Logan Square Tattoo studio specializes in fine line tattoos with small details and works almost exclusively with black ink. If you're looking for a design that revolves around geometric linework or shaded portraits and objects, Wyse is the artist for you.
Emily Fong, a resident artist at Metamorph Tattoo Studio, has been in the industry ever since she was 19-years-old. Specializing in floral and botanical designs, Fong does her work in both black and colored ink.
---
Share this article