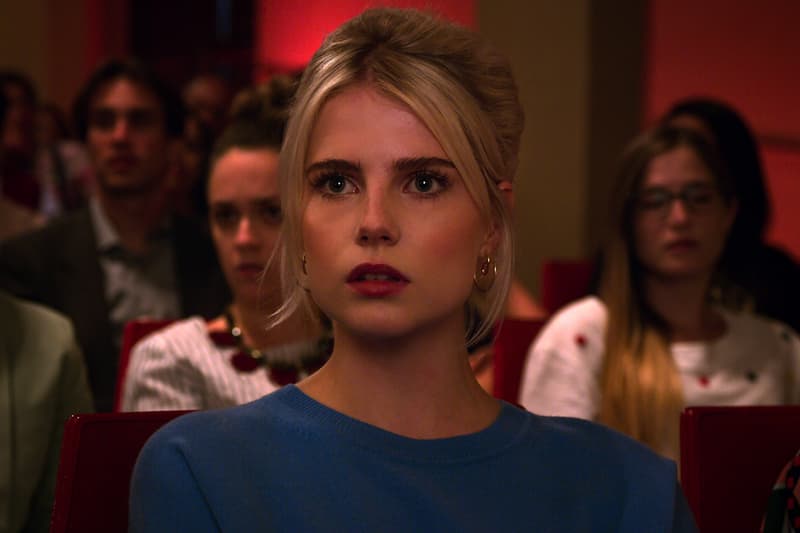 Culture
5 Things You Didn't Know About Lucy Boynton from Netflix's 'The Politician'
From her debut to current boyfriend.
5 Things You Didn't Know About Lucy Boynton from Netflix's 'The Politician'
From her debut to current boyfriend.
In case you haven't binged Ryan Murphy's first-ever Netflix series The Politician yet, the series is packed with a star-studded cast, from Gwyneth Paltrow to Pitch Perfect's Ben Platt and Zoey Deutch. While fans are already excited for the second season, we've put together some fun facts about Lucy Boynton, who plays wealthy teenager Astrid in the show.
Set in Santa Barbara, California, the show covers a story of Saint Sebastian High School student Payton (Ben Platt) running for student body president against Astrid, with a bigger dream of becoming the president of the United States. While Payton doesn't let anything stop him from winning the election, Astrid struggles to find happiness with overwhelming pressure from her family and school. Touching upon issues in areas like politics, mental health and abuse, the Netflix original has quickly risen to one of the most talked-about shows in recent weeks.
Scroll down to learn more about Lucy Boynton, who plays Astrid in The Politician. In case you missed it, here's everything you need to know before watching the fourth season of Riverdale.
1. Lucy is a New Yorker-turned Londoner.
While she plays an American girl in The Politician, Lucy has also starred in Bohemian Rhapsody as Mary Austin with a perfect British accent. The actress was actually born in New York but moved to London at an early age with her parents, who are travel writers. On Jimmy Kimmel Live, she reveals that she learned her American accent through watching TV shows like Sabrina the Teenage Witch.
2. She is killing it in the beauty scene with London-based celebrity makeup artist Jo Baker. 
If you follow celebrity makeup artist Jo Baker, who has a strong portfolio with stars like Paris Jackson, Amber Heard and Olivia Wilde, you probably will have noticed that she works closely with Boynton. From neon eyeshadow to Twiggy-inspired looks, the duo gives us all the makeup inspo we need.
3. She was inspired to act at 12 years old after watching My Girl.
In an interview with The Picture Journal, Lucy mentioned that growing up, she watched 1991 film My Girl on repeat, inspiring her to jump into acting: "It was the funeral scene in that, and she starts crying and goes up to the coffin." Following that, she landed her first major role in The Potter in 2006, with Renée Zellweger and Emily Watson.
4. Before The Politician, she played Mary in Bohemian Rhapsody.
Lucy took the world by storm alongside Rami Malek after playing Mary in Bohemian Rhapsody, the 2018 film paying tribute to the legendary Freddie Mercury and his band, Queen. According to a recent interview with Queen's music video director, there could be a sequel in the works, although the actress herself believes that there shouldn't be a second film.
5. Where she met her current boyfriend, Rami Malek.
Lucy met her current boyfriend Rami Malek while they were on set as Mary and Freddie Mercury for the 2018 movie. They've since shown off iconic and stylish couple moments on the red carpet and on the streets.
---
Share this article