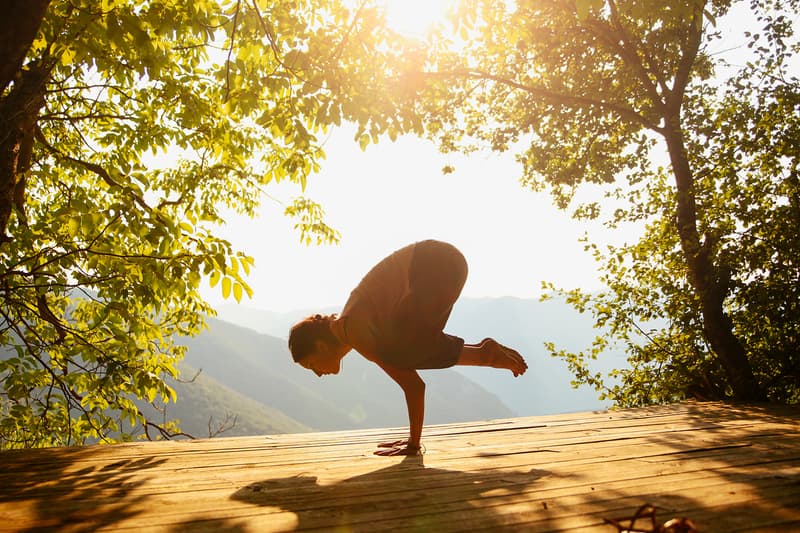 Health
These Are the Best Yoga & Wellness Retreats in the U.S.
In light of the upcoming Mental Health Awareness Week.
These Are the Best Yoga & Wellness Retreats in the U.S.
In light of the upcoming Mental Health Awareness Week.
Whether you're a yogini or not, yoga and meditation are known to be some of the most effective ways to find inner peace. With Mental Health Awareness Week approaching, we've rounded up some of the best yoga and wellness retreats in the U.S. you should consider visiting.
Located in dreamy destinations like Hawai'i and Vermont's Green Mountains surrounded by all things nature, these retreats not only offer yoga programs but also outdoor activities like kayaking and surfing, as well as meditation sessions. You can select from diverse schedules according to your needs and desires for a stress-free getaway from the bustling city and hectic daily routine.
Scroll down to take a look at some of the best yoga and wellness retreats in the country. For more on mental health, make sure to check out these wellness books to add to your bookshelves. 
Stockbridge, MA
Spanning 150 acres with a lake, beach, trails and hilltop views, Kripalu offers yoga programs for both individuals and groups, as well as classes on healthy living. Additional activities include hiking, mindful eating and detoxing with options for visitors with cancer or Parkinson's. For a full experience, guests can enjoy facilities such as the sauna, whirlpool, meditation rooms and more.
Big Sur, CA
Being initially founded in 1962 as a spiritual retreat destination, Esalen is both an educational institute and retreat center. Visitors can participate in activities like yoga, meditation, massage and spirituality along with facilities such as mineral hot springs, garden and and art center.
Makawao, HI
Housed in a historic 24-room property initially built as a retirement home in 1909, Lumeria in Maui, Hawai'i is a luxurious wellness destination surrounded by nature, with activities like yoga, kayaking, surfing and meditation sessions. Secluded from the region's famous beaches packed with tourists, this location is built specifically to bring peace to your mind.
Maui County, HI
Black Swan Temple, another retreat located in Hawai'i, provides a fully programmed schedule including activities like sound healing and two-hour yoga sessions for small, intimate groups of six.
Sedona, AZ
Operated by non-profit organization Tao Fellowship, Sedona Mago Retreat Center is situated in the middle of a national forest in Arizona, surrounded by Native American ruins and mountains. Programs include Meditation Weekends, Detox Retreats and Taoist Qigong sessions, complete with mostly vegetarian menus offered.
Feather Lakes, CO
This 600-acre retreat in Northern Colorado is filled with nature, from mountain valleys to woodlands and meadows. More than 100 courses are held each year at Shambhala, where guests can also pay a visit to the Great Stupa of Dharmakaya, the tallest stupa in all of North America.
Stowe, VT
Although not a separate retreat that provides scheduled programs, yoga instructors and wellness teachers from all over the world hold workshops at this location in Vermont's Green Mountains. The location also features a cedar sauna, outdoor hot tub and waterfall.
Share this article