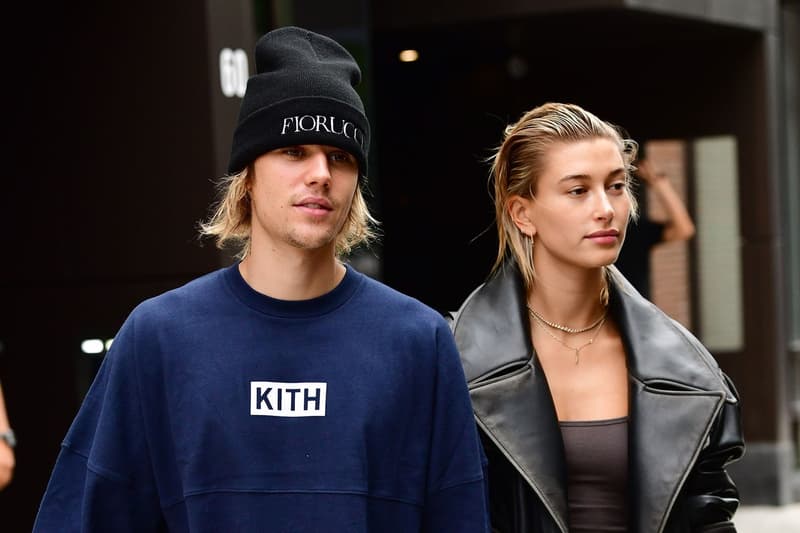 All You Need to Know About the Biebers' Wedding Rings
Guess how much they cost.
Lovebirds Hailey and Justin Bieber finally held a wedding ceremony in South Carolina after being legally married for a year, sharing first photos of the night on Instagram. While we're still waiting to see more photos of the newlyweds' full outfits, we've gotten a closer look at the new rings they wore at the wedding.
Along with her five-carat diamond earrings priced at $123,000 USD, Hailey Bieber showed off her new Tiffany & Co. wedding bands. Her giant oval-shaped engagement ring, seeming somewhere around six to eight carats, are accompanied by the iconic jeweler's Soleste band ring ($3,125 USD) and Soleste V ring ($2,150 USD), both arriving in 18-karat gold and lined with diamonds. Meanwhile, the groom sported Tiffany & Co.'s 4.5mm-wide Classic wedding band in 18-karat gold priced at $950 USD, along with a new $50,000 USD Audemars Piguet watch he got himself as a wedding gift.
Scroll down below to take a closer look at the photo booth selfies from the wedding. In case you missed it, here's what went down at Hailey's bachelorette party.