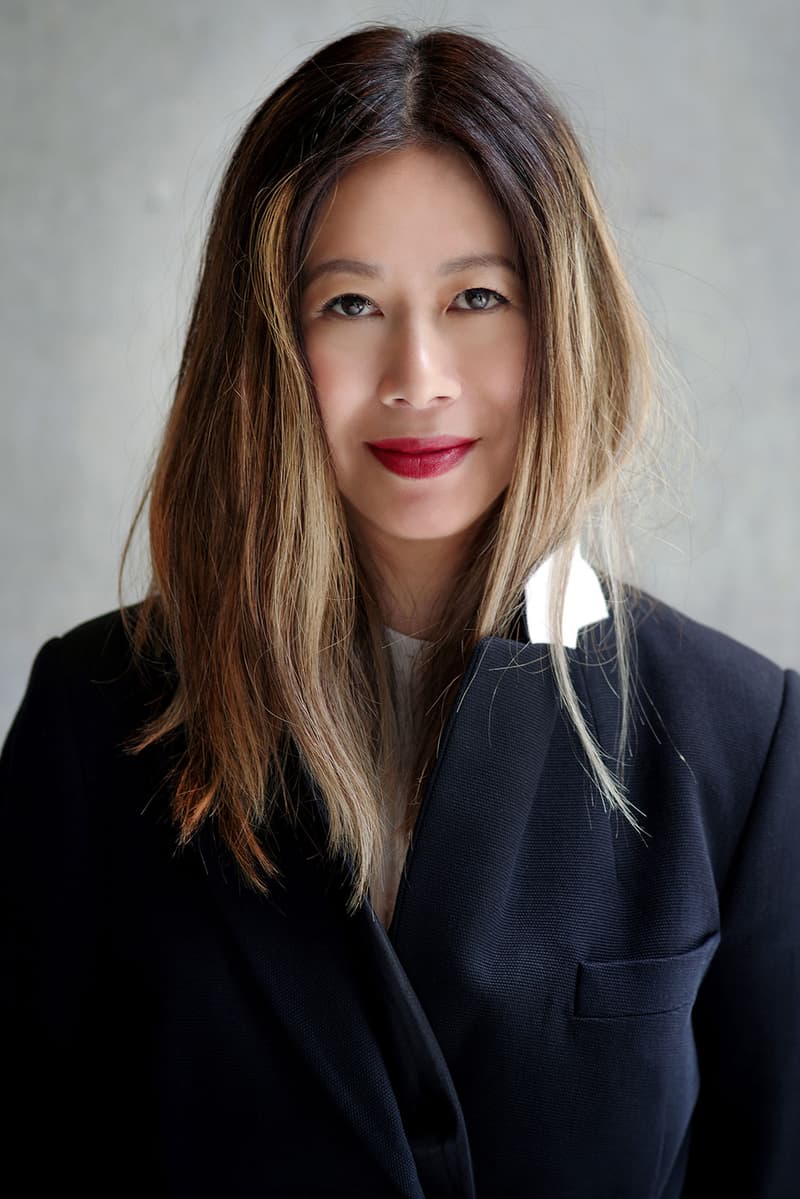 Lane Crawford's Lianna Man on the Evolution of Clean Beauty
The Vice President of Beauty and Wellbeing talks about her wellness favorites and the growing industry.
Beauty
Lane Crawford's Lianna Man on the Evolution of Clean Beauty
The Vice President of Beauty and Wellbeing talks about her wellness favorites and the growing industry.
Clean beauty has been on the rise for quite some time now and brands have frequently been incorporating more organic ingredients to makeup and skincare products alike. High-end labels like Tata Harper and Dr. Barbara Sturm are well known for its naturally-sourced skincare items that have been changing the perception of today's beauty industry.
Sustainability is a concept that not all parts of the world are 100 percent accustomed to yet; however, fast-paced metropolitan cities like Hong Kong are always in the know about the latest trends. When it comes to the awareness of consumers, we wondered what the clean beauty scene was like in Asia. So we sat down with Lianna Man, the Vice President of Beauty & Wellbeing of Lane Crawford who explains to us the evolution of the beauty market in her city and shares a few of her go-to natural skincare products.
Read on below to discover more about Man and what her wellness essentials are. While you're here, don't forget to check out our interview with former Miss World Japan Priyanka Yoshikawa who talks about beauty standards around the world.
Can you tell us a little bit about yourself and your role at Lane Crawford?
I am the Vice President of Beauty & Wellbeing here at Lane Crawford. I lead the Business units' Product and Merchandise Strategy, where I am responsible for the development of the portfolio, key brand partnerships and brand acquisition. My role is to build on a product and partnerships execution that positions beauty and wellbeing as a destination for new discoveries, creativity and innovation.
It's actually quite an exciting time in retail. Consumers today have so much access to information and are being influenced in very different ways that motivate how and what they shop and need. I love being able to bring new and great discoveries to our customers and pushing the boundaries with brands to work and collaborate in new ways.
The beauty world excites me because it is one of the leading and most dynamic businesses of today. My excitement comes from working with a leading international portfolio of products and introducing new game-changing brands to the industry in which we are helping and inspiring our customers to live their best selves. Our customers are product savvy and results-driven. At Lane Crawford, we are able to take a 360-degree approach to beauty.
Clean beauty has become more and more popular in recent years. In what ways do you think it has evolved in terms of awareness within the beauty industry?
It has evolved a huge amount through education. Evolving from natural to organic, and now to clean. When I went to Los Angeles several years ago, the market was particularly interesting, especially when it came to the overall notion around wellness and with this driving force of the pursuit of "living well and how will this product or brand help me?." In this world of beauty, it's evidenced through the trending dominance of social feeds from users advocating the hashtags: #nontoxic #selfcarebeauty #cleanbeauty #authenticity #transparency.
Also not to mention how large beauty corporations are investing more into indie niche brands to gain insights on product innovation and digital strategies securing their market share. The new social platforms mean we have so much access to information which results in the circle of influence that continues to change and evolve.
What ingredients should we avoid when it comes to products that aren't all-natural?
In beauty, there is an increased demand for safe alternatives and awareness for toxic-free formulated products. Some very common ones are:
1. Parabens

2. Artificial Fragrance

3. Polyethylene glycol

4. Phthalates

5. Oxybenzone
How can we tell if a sustainable brand is credible or not?
The credible ones build it as part of their brand DNA. They invest resources into research for solutions on ensuring they protect both their consumers and the planet. Credible ones are those that stay true to its values, and who are committed by incorporating it into their brand strategy and mission.
How is Lane Crawford currently implementing its clean beauty and sustainability movement?
We've been excited to present Beauty Heroes as a holistic beauty offering from all the cult products and innovative brands for our customers to discover their very own world of beauty through the products and services we are championing. Beauty has a new meaning of empowerment and it is inside and out, which is why we are very pleased to be able to offer our customers exclusive access to some of the most innovative and celebrated experts in the world to come and share their passion and knowledge about clean beauty.
For those who'd like to get into the natural skincare routine, what are some products you'd recommend and why?
My top five would have to be:
Tata Harper's Regenerating Cleanser – Both cleanses and exfoliates, helping buff and polish the skin for renewed radiance.
Dr. Barbara Sturm's Hyaluronic Serum – It's a hero product. It works deep into the tissue to boost cell regeneration and replenish moisture reserves. The purslane ingredient helps combat inflammation too.
Tatcha's Silk Canvas Primer– It helps blur out those imperfections and allows your makeup to glide on without clogging your pores. It's a great prep product for the skin.
Omorovicza's Queen of Hungary Mist – Helps you refresh your skin and revitalize your spirits any time of the day.
Dr. Nigma Talib's Immortal Skin Collagen Powder – A vitamin-rich supplement packed with 23 powerful ingredients, so you can drink your way to great skin starting with great gut health.
What's one wellness essential you can't live without right now?
I am currently obsessed with my Angela Caglia Rose Quartz Crystal Eye Mask. It's the ultimate self-care and spa experience in your own home. The mask helps with improving blood circulation, encourages cell metabolism, and helps skin release toxins. It's soothing and calming to use and so beautifully crafted.
Share this article