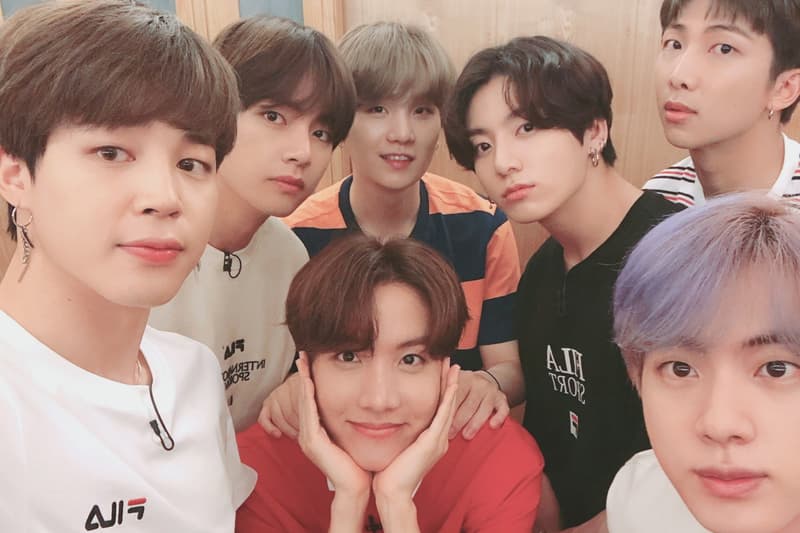 Culture
K-Pop Group BTS Are FILA's Latest Global Ambassadors
Set to release their first campaign early next year.
K-Pop Group BTS Are FILA's Latest Global Ambassadors
Set to release their first campaign early next year.
Sportswear giant FILA has just announced that K-pop group BTS are the label's latest Global Ambassadors. The record-breaking group will be the new faces of the iconic label, across markets in the Americas, Europe and Asia, and will be a part of growing FILA's brand image through its new "One World, One FILA" approach.
As the new ambassadors, BTS will appear in their first ad campaign early next year, and will keep growing the partnership throughout the upcoming months. "BTS's passion, positivity and their genuine communication with fans are qualities that align with FILA. Their energetic and unique personalities also make them an optimal fit as brand ambassadors. We look forward to creating a meaningful synergy between two global brands," said FILA regarding the collaboration.
"We are extremely thrilled to welcome BTS as FILA brand ambassadors. With their global appeal, the group has inspired and impacted the world and we are very grateful for the massive amount of interest and support we've received," the label also stated, adding that the collaboration will be engaging with fans of the group all across the world.
Make sure to keep an eye out as BTS' first FILA campaign is slated to go live early 2020.