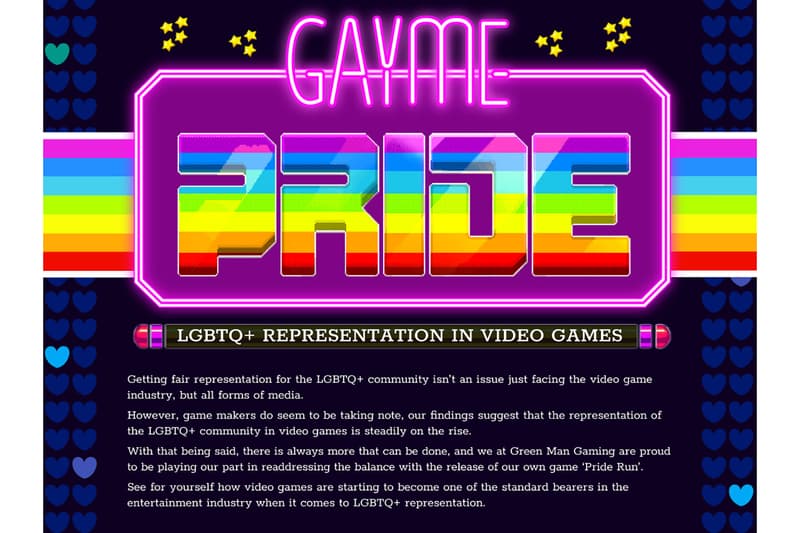 1 of 5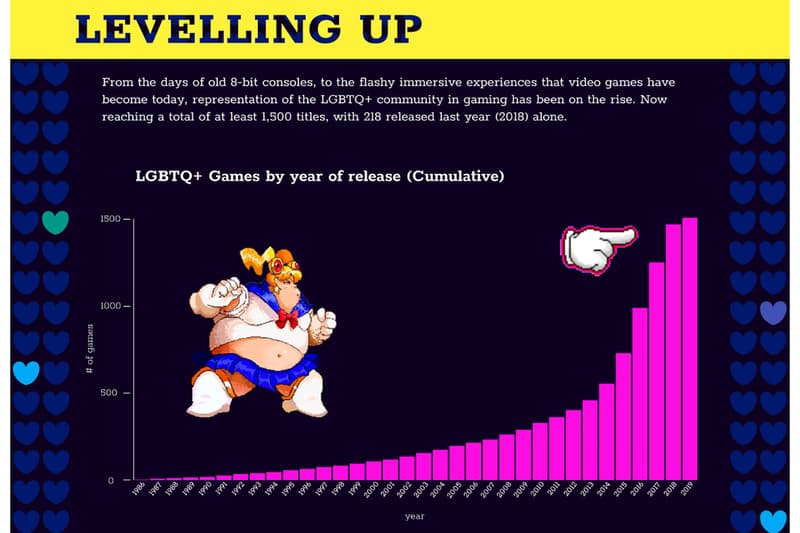 2 of 5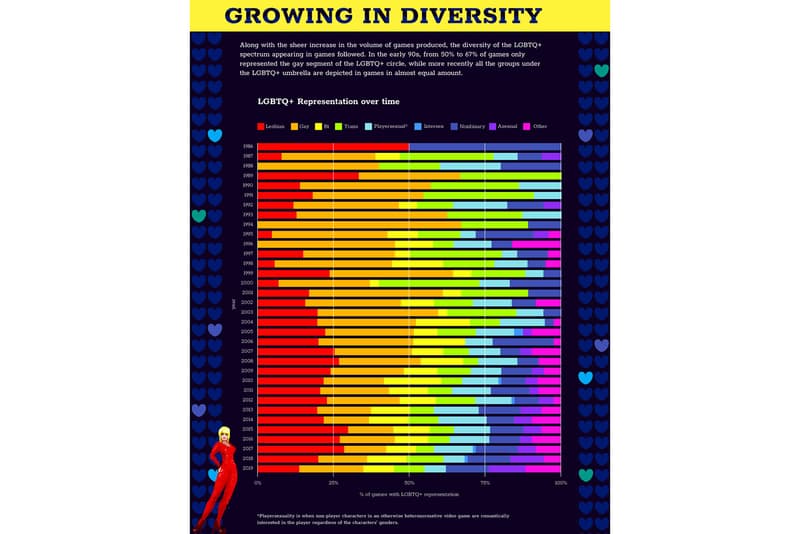 3 of 5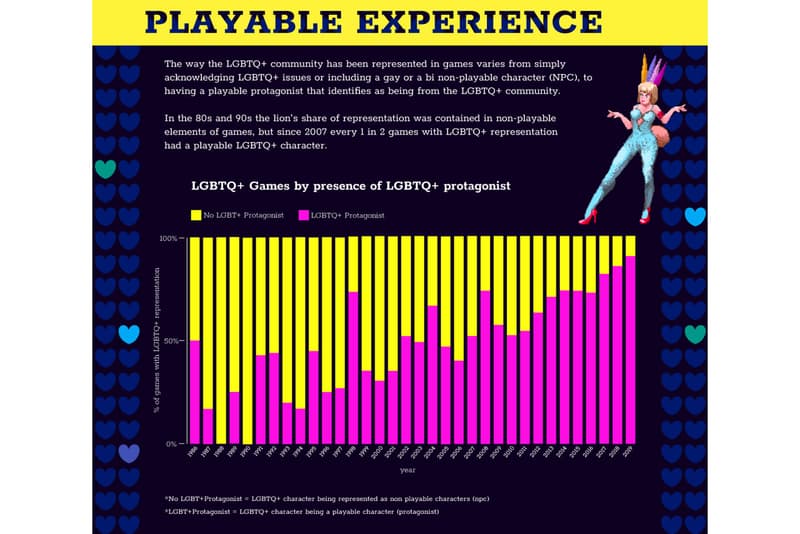 4 of 5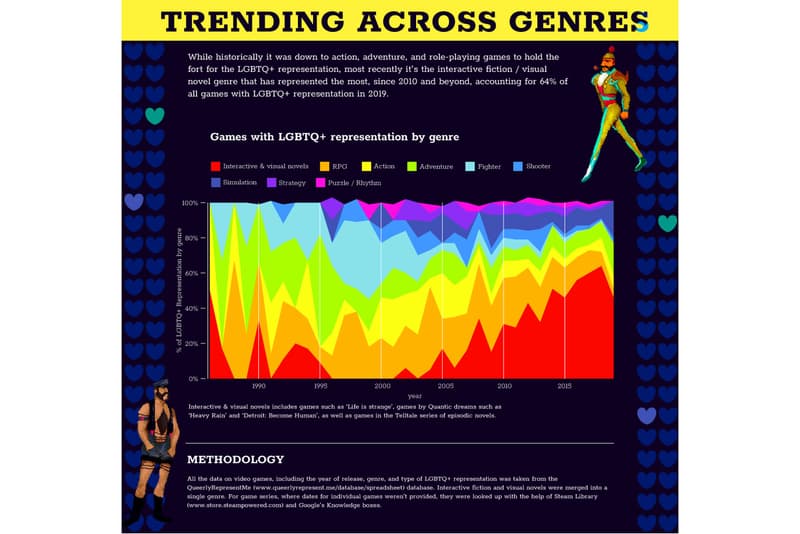 5 of 5
Culture
Video Games Are Representing the LGBTQ+ Community More Than Ever
We've got all the numbers here.
Video Games Are Representing the LGBTQ+ Community More Than Ever
We've got all the numbers here.
Online video game retailer Green Man Gaming has just released a new infographic that explores the representation of the LGBTQ+ community in video games. Coinciding with its upcoming Pride Run game, the company has decided to gather data from Queerly Represent Me and explore how LGBTQ+ representation has progressed since 1986.
When video games started trending, LGBTQ+ characters would make appearances in games but were typically confined to stereotypical, one-dimensional roles and were often not playable characters. In 2014, less than 500 games included some kind of representation of LGBTQ+ communities. However, the past five years have seen growth in numbers as there are now over 1,500 games with LGBTQ+ characters.
Additionally, video game designers are becoming more aware and sensitive to the diversity of sexual identities. Games in the '80s and '90s mainly viewed the LGBTQ+ community as gay, lesbian, bi-sexual or transgender. According to Green Man Gaming's research, 2019's statistics show that four additional sexual identities have been added to a number of games in equal proportions. This year has also seen a lot of change due to the fact that gamers are now allowed to choose to play as an LGBTQ+ character as well.
Scroll through the infographics above for more details. For more information, visit Green Man Gaming's website.
In other news, did you hear that Louis Vuitton has collaborated with League of Legends for the 2019 World Championship?
Image Credit

Sxriptx/Unsplash