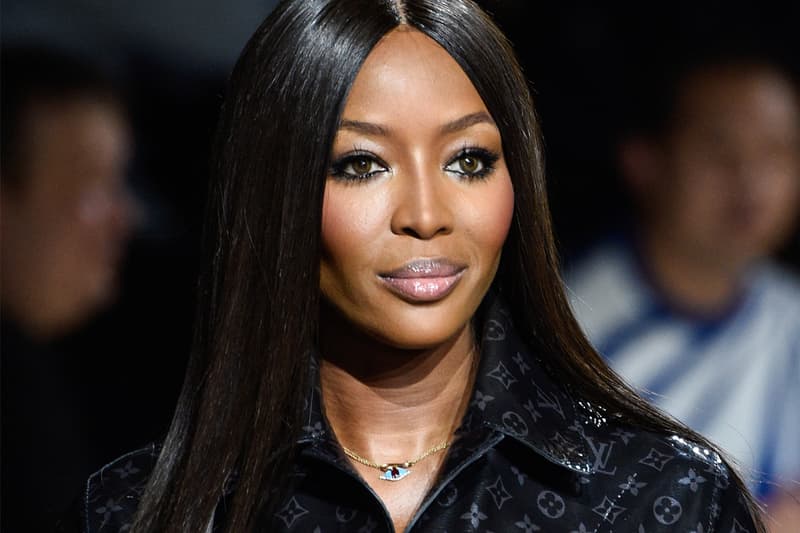 Culture
Following Diet Prada, Naomi Campbell Responds to Racist 'ELLE' Germany Article
The controversial article states that "Black is Back."
Following Diet Prada, Naomi Campbell Responds to Racist 'ELLE' Germany Article
The controversial article states that "Black is Back."
Shortly after fashion call-out account Diet Prada posted a series of photos capturing ELLE Germany's off-color article on black models, Naomi Campbell took to Instagram to express shared outrage at the piece. Shortly after, the magazine followed up with an apology stating it is "aware of how problematic" the article is.
The magazine's November 2019 issue featured a roundup of successful black models including Joan Smalls, Adut Akech and Anok Yai with the tokenizing headline "Black is back." Adding insult to injury, the publication misidentified Naomi Chin Wing as Janaye Furman. A translation of the article's copy reveals further tone-deaf sentiments. The first sentence reads, "models of color were never as in demand as they are now."
Campbell, who often champions fellow models of color on social media, posted a heartfelt response to the controversy. She addresses her comments, to Editor-In-Chief Sabine Nedelchev:
"I've said countless times that we are not a trend. We are here to STAY. It's ok to celebrate models of color but please do it in a respectful way…Very disappointing to say the least."
The supermodel also offers to speak with Nedelchev on how to be more sensitive going forward. Though fashion has certainly made strides in being more inclusive when it comes to casting, ELLE's characterization of black models as a trend is reductive and glosses over the larger issue of discrimination in the industry.
---
Share this article