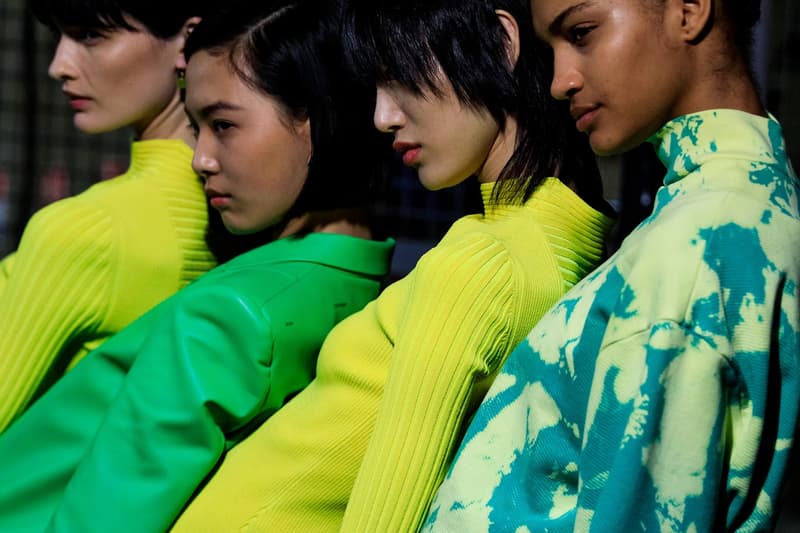 Fashion
The Fall 2019 Runway Saw the Biggest Jump in Racial Diversity Ever, Here's Why That Matters
'The Fashion Spot' releases its latest inclusivity report.
The Fall 2019 Runway Saw the Biggest Jump in Racial Diversity Ever, Here's Why That Matters
'The Fashion Spot' releases its latest inclusivity report.
Today, The Fashion Spot unveiled its diversity report for the Fall 2019 shows. Since Fashion Month is made up of New York, London, Milan and Paris, the report provides an in-depth look at each of these global cities. In total, the publication tallied up 221 shows with 7,300 models. Back in February, the site shared that the recent catwalks at New York Fashion Week saw a rise in racial and age diversity in addition to size and gender representation.
In terms of racial inclusion, it's refreshing to know that the Fall 2019 runways included the most models of color than ever before. 38.8-percent (roughly two in every five) of the models cast in New York, London, Milan and Paris were nonwhite. This is a 2.7 point rise from the Spring/Summer 2019 season. It's important to note that New York led this uptick as the most racially diverse city during Fashion Month — approximately half or 45.8-percent of the models used were women of color. Notably, at the most recent NYFW every show had at least one model of color.
Coming in second behind NYC was Paris which featured 39-percent models of color, a 6.6 point rise from last season's 32.4-percent. In London, racial representation on the catwalk actually saw a decrease and nonwhite models were tallied up to 35.7-percent, down 0.5 points from SS19. Additionally, Milan a city which typically lags behind in terms of inclusivity included 31.8-percent of models of color, an increase of 1.9 points from the previous season. This is the first time that Milan has cast 30-percent of nonwhite models.
Age inclusion also saw a noticeable lack of representation. The Fashion Spot reports that models who exceed the age of 50 were the least represented of all the categories. As a whole, this group had 36 castings which equates to 0.49-percent, last season only 27 were cast. Even though this was a small number, it is notably the most age-diverse season ever.
For the Fall 2019 season, plus-size casting and gender inclusive representation were both a bit disappointing. 50 (0.69-percent) plus-size models went down 18 runways, four less than the SS19 shows. This is the second time in two years that the number of plus-size castings has dropped. Despite this decrease, this was the second-largest number of non-straight-size castings Fashion Month has ever seen. New York sent 37 plus-size models down the runway, while over in Europe a total of 13 were cast — including zero in Milan, one in London and nine in Paris. The star-studded Tommy x Zendaya presentation featured seven plus-size models, the most for Europe this season.
One of the biggest takeaways from The Fashion Spot's report is that between this season and last season, the number of transgender and non-binary models declined. This season 56 trans models were cast — this is a bit of a dramatic drop from Spring 2019 which saw 91 gender non-conforming models. Though this might be a step backward, this group is the "best-represented diversity category outside of race, as has been the case since Spring 2018." Fall 2019 is the first time that the number has gone down since the publication began tracking gender identity in Spring 2016. 32 trans women and 24 non-binary models were cast in 41 shows this season.
In conclusion, with the onslaught of public disappointments from luxury fashion houses, it's becoming apparent that the fashion industry is seeking to change its inner workings. Alongside inclusive appointments and new business initiatives, things have begun to slowly move into the right direction. With the rise of call-outs via social media from notable figures such as Dapper Dan in the fashion community, it's also becoming commomnly known that diversity from the top down won't be ignored any longer.
Share this article