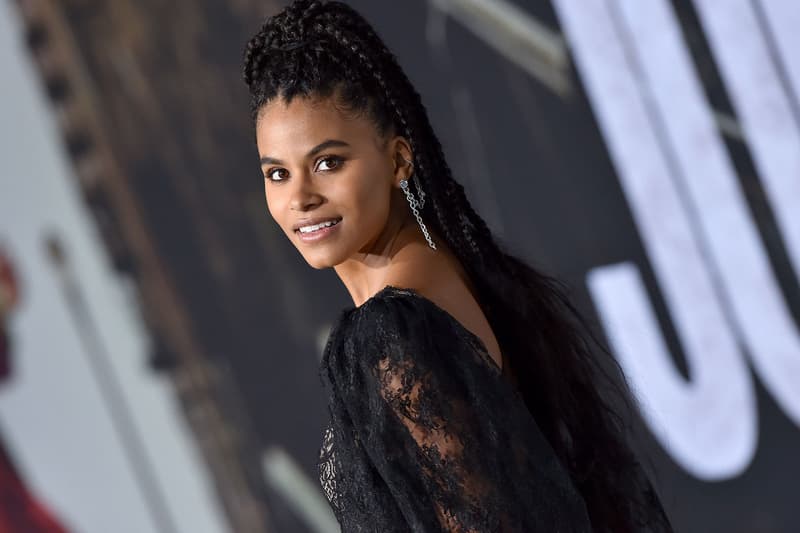 Film & TV
5 Things You Didn't Know About Zazie Beetz of 'Joker'
The rising star has also starred in Marvel's 'Deadpool 2.'
5 Things You Didn't Know About Zazie Beetz of 'Joker'
The rising star has also starred in Marvel's 'Deadpool 2.'
With the highly-anticipated Joker film starring Joaquin Phoenix, we're interested to see how Todd Phillips was able to direct and produce the movie's R-rated origin story and how Phoenix will be portraying the role of the infamous DC supervillain. Starring alongside Phoenix is famed actor Robert De Niro as Murray Franklin, Brett Cullen as Thomas Wayne, and rising actress Zazie Beetz as Sophie Dumond. Beetz will be portraying the role of a single mother who is somehow connected to Arthur Fleck, also known at the Joker. Details about the plot were a bit hazy during production as the film was being rewritten in between shooting scenes.
Beetz is no stranger when it comes to superhero roles – if you haven't already recognized her, she starred in Marvel's recent Deadpool 2. There's more to this rising star than you think, so be sure to scroll down below and find out more about her while we wait for Joker to hit the theaters on October 4.
In other DC-related news, be sure to check out Margot Robbie as Harley Quinn in Birds of Prey.
1. She was born in Berlin and raised in New York.
Zazie was born in Berlin, Germany to a German father and African-American mother, where she received her kindergarten and elementary education. She was then raised in Washington Heights and has been a New York native ever since.
2. She is a feminist and activist.
Zazie is very passionate about advocating for women's rights, black culture and cares for the safety of our Earth. In an interview with Donald Glover, she said "I've begun feeling that my responsibility is to the Earth. Our generation's war is climate change, so I've really been modifying how I eat and what I eat."
3. She is one of the main characters in Atlanta and starred Deadpool 2.
Other than her upcoming Joker role, Zazie stars alongside Donald Glover in FX's Atlanta and also made her debut in the Marvel Universe as Domino in Deadpool 2.
4. She loves cats.
Zazie is definitely a cat person. As seen on her Instagram account, she appreciates a cute puppy from time to time, but she would for sure choose cats over dogs any day. Her caption reads: "not our dog, cat person over here, but I'm warming up to them aiight."
5. She is dating fellow actor David Rysdahl.
It's no secret that Zazie is in love, specifically with fellow actor David Rysdahl. The two have been dating since 2015 and have been inseparable ever since.