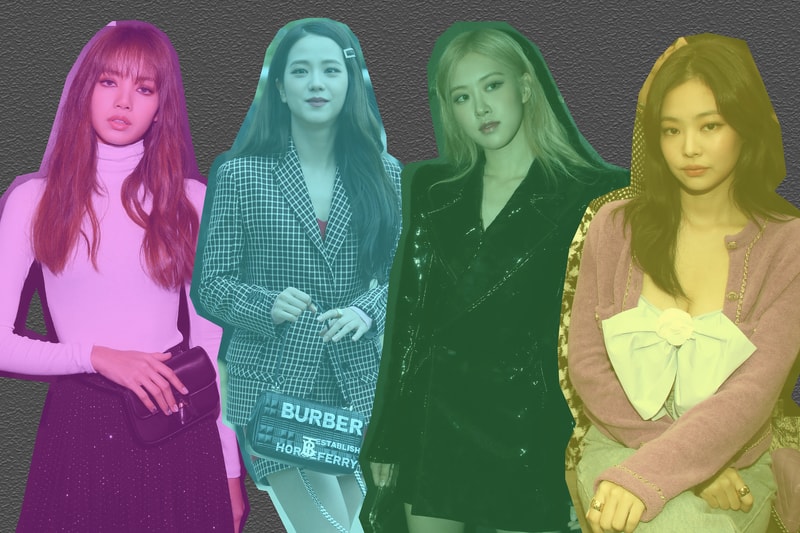 Fashion
How BLACKPINK's Lisa, Jisoo, Jennie and Rosé Became Fashion Month's Unlikely Heroes
There's nothing more fashion than K-Pop's biggest girl group.
How BLACKPINK's Lisa, Jisoo, Jennie and Rosé Became Fashion Month's Unlikely Heroes
There's nothing more fashion than K-Pop's biggest girl group.
We've nearly made it through an intense month of fashion shows, events, street style, beauty and so much more, and fashion's elite is finally getting ready to relax. We tackled New York, then headed to London and Milan, and finished off in Paris, and we saw shows from some of the biggest names in fashion. A time when the biggest celebrities, editors, photographers and more all come together in one city, always causes a big paparazzi frenzy, and this season was unlike any other.
Four familiar faces we spotted throughout the week were the members of K-pop group BLACKPINK. The group has been building its loyal following, most often referred to as "Blinks," and have created a wave that is unlike anything we've seen before. The group headlined this year's Coachella Music and Arts Festival, went on a world tour, recorded a song with Dua Lipa and more – and now they're becoming the hottest names in fashion. At Burberry's SS20 show in London, BLACKPINK's Jisoo sat front row at Riccardo Tisci's show dressed in the designer's creations from head-to-toe, and all eyes were on her. Fans went crazy on Twitter and Instagram, and the K-Pop singer quickly became the star of the show. In Paris, Rosé was a guest at the Saint Laurent show, and also caused a social media storm which nearly made us all forget about Anthony Vaccarello's gorgeous show. As for band members Jennie and Lisa? They both stole the show at Chanel and CELINE respectively, and proved that they're a force to be reckoned with in both fashion and music.
"You earned it, so go ahead" Jennie's mom #JENNIEChanelWeek#JENNIE #제니 @ygofficialblink

— m (@lovesjennie3000) October 1, 2019
"Growing up Chanel was my dream, a fantasy, and to be a part of it it means a lot and I enjoy every part of it," said Jennie at this season's SS20 Chanel show, where she was among the start-studded celebrity front row, dressed in a full look from the Parisian luxury fashion house. Shortly after her appearance, #JENNIEChanelWeek was trending on Twitter, with fans commenting on how proud they were of the singer, and how they can't wait to see her do more in fashion.
This year alone, K-pop has become increasingly popular all over the world with groups like BTS, EXO and BLACKPINK paving the way for the music genre, and gaining fans from all across the globe. Last year Rolling Stone reported that K-pop had grown into a $5 billion dollar global industry, and is only continuing to grow.  "The average American song is four melodies, maybe five. The average K-pop song is eight to 10. They are also very heavy in the harmonies,"  songwriter Rodnae "Chikk" Bell told Rolling Stone, when asked about the appeal of the genre. The visuals and performances by K-pop groups are incomparable to anything that's mainstream in the West, and comes as a breath of fresh air to those that have not been following the genre since the beginning.
As K-pop becomes increasingly popular and mainstream, it makes sense that fashion houses would begin to target the industry's biggest names and tap stars like BLACKPINK to become its brand ambassadors. With a loyal audience that can cause a storm within seconds, brands know that they can capitalize of the immense exposure that stars like Lisa, Jisoo, Jennie and Rosé generate – and rightfully so. Not only do they appeal to the fashion audience, they're exposing luxury and "unattainable" labels household names to people of all ages and to people all over the world.
It is clear that the industry will only continue to grow, and as proven by this year's Spring/Summer 2020 season, BLACKPINK has become the month's main act. There's no doubt that we'll keep seeing the powerful girl group at all the biggest fashion events all around the world, and it won't be long until we're seeing other K-pop stars steal the spotlight from fashion's biggest names.
---
Share this article