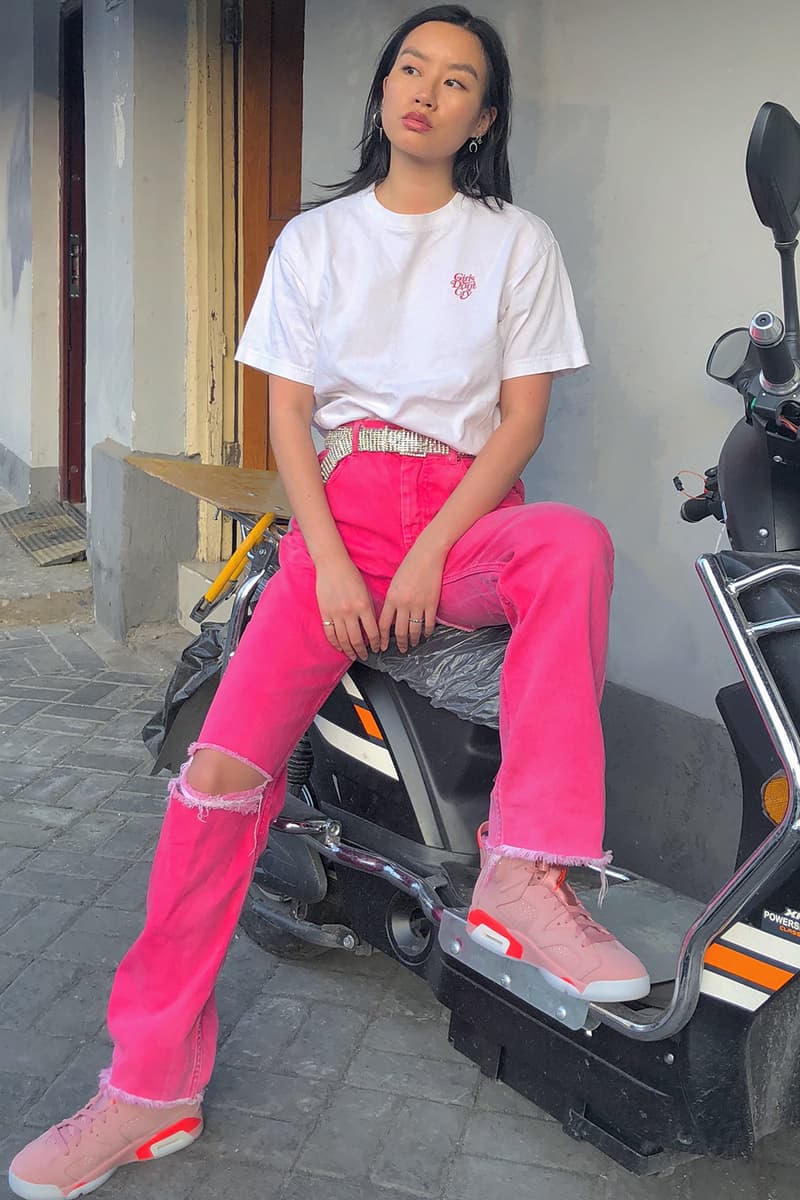 What to Do If You Fall in Love With Your One-Night Stand
Amber Akilla shares her advice in the latest "Ask Amber" series.
Sex & Dating
What to Do If You Fall in Love With Your One-Night Stand
Amber Akilla shares her advice in the latest "Ask Amber" series.
Whether you're new to the idea or fairly acquainted with the concept, one-night stands can be a tricky thing to deal with when it comes to the dating world. Some move on quite quickly while others unintentionally catch feelings and fall in love. However, falling in love is nothing to be ashamed of because you're only human.
If you're currently catching feelings for your one-night stand, Amber Akilla shares her advice in the latest "Ask Amber" series. Scroll down below to read about how the Australian-Chinese DJ thinks you should deal with your dilemma.
Dear Amber,
What do you do if you fall in love with what was supposed to be a one-night stand?
Firstly, let's define a one-night stand. According to Wikipedia, a one-night stand is, "A single sexual encounter in which there is an expectation that there shall be no further relations between sexual participants." You should have a think about what you want from this person. Do you want to sleep with them again? Do you want a relationship out of it? Anything is possible, but keep your expectations low if you've slept together under the premise of "no further relations."
The second thing to take into consideration is how well you know this person before having the one-night stand. If you're friends with them and notice that you're starting to catch feelings after sleeping together, I would suggest observing how you communicate and feel over the next few weeks. Having feelings doesn't always mean you're destined to be together either because the physical connection doesn't always mean emotional compatibility. Hell, I've had strong feelings for people but I knew that if we actually dated, the gates to hell might open so we remained friends or parted ways.
If you don't really know the person before having your one-night stand, ask yourself whether you're in love or if you're in what I call a state of "dickmatization," also known as lust or infatuation. Maybe you're just horny and letting your imagination get the best of you. Or maybe you're just in love with the idea of this person without really knowing them at all. If you are still talking to them, continue to learn more about them. Hang out during the day or go on a few dates to see if there are real feelings there, or room for them to even develop.
Let's say you try and pursue them further and get rejected. Try not to take it personally. Usually, people who have one-night stands aren't ready for relationships. So, if you want a relationship, don't expect to find one from one-night stands. If you want further relations with someone, don't frame your relationship with them in a one-night stand context. Find that person who deserves your love!
Be safe and good luck!
xoxo Amber
---
Amber Akilla is a Chinese-Australia DJ and creative based in Shanghai, China. Playing across the Asian continent, her style and sound selection have led her to spin at fashion and art events for Heron Preston, Takashi Murakami and supported for artists including, Rae Sremmurd, Desiigner, Mykki Blanco, TOKiMONSTA and Venus X. 
Share this article