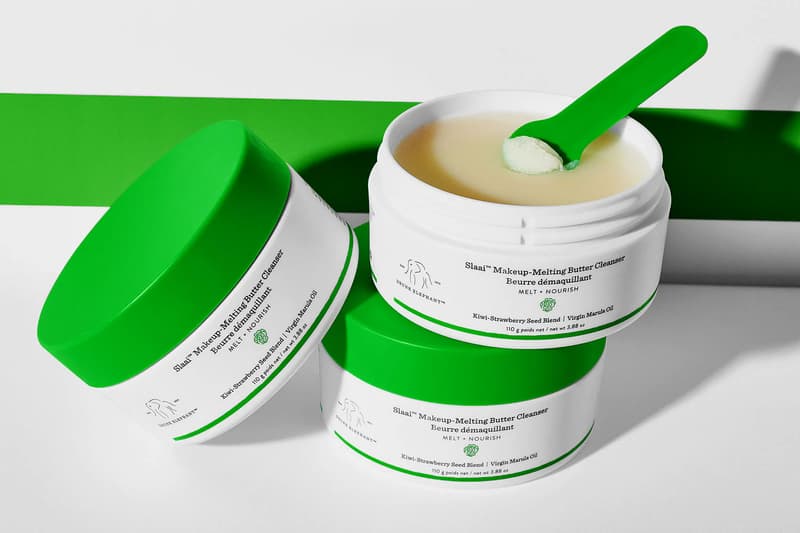 Beauty
Drunk Elephant's CCO & President Tiffany Masterson Breaks Down What Clean Beauty Really Is
Here's what you should look out for when making your next skincare purchase.
Drunk Elephant's CCO & President Tiffany Masterson Breaks Down What Clean Beauty Really Is
Here's what you should look out for when making your next skincare purchase.
Perhaps one of the top cult-favorite skincare brands today, Drunk Elephant is known for its focus on clean and compatible beauty. Products from the company are free of the "Suspicious Six," including essential oils, drying alcohols, silicones, chemical sunscreens, fragrances/dyes and SLS.
In this digital age when information has become accessible just at the tip of our fingers, skincare can still be a difficult topic to grasp when it comes to understanding which ingredients work well or not for our skin. From biocompatibility to ingredients like natural oils and hyaluronic acid, we caught up with Drunk Elephant's Chief Creative Officer and President Tiffany Masterson to learn about what clean beauty really is.
Read on below to find out what you should be looking for when making your next skincare purchase, along with ingredients to pay attention to for a healthy, glowing complexion.
While you are here, check out five fan-favorite products from Drunk Elephant that you can add to your skincare routine.
What does it mean for a product to be "clean compatible?" What changes do "clean compatible" products bring to the skin?
To me, clean beauty means that if an ingredient can actually penetrate your skin and enter the bloodstream, it is not associated or linked to any disease or disruption. Compatible means that all of the ingredients can "get along" with skin. At Drunk Elephant, we are committed to using only ingredients that either directly benefit the skin's health or support the integrity and effectiveness of our formulations.
All biocompatible ingredients are clean, but not all clean ingredients are compatible and beneficial for the skin, like essential oils, silicones and drying alcohols. We avoid ingredients that are potentially disruptive, sensitizing, pore-clogging or could in any way be damaging to the skin organ itself. Clean compatible means the consumer can feel comfortable and safe using the formulations, and that they can expect their skin to respond well.
Instead of the Suspicious Six, what ingredients can be added to beauty products to replace their roles?
There is really no need to use any of the Suspicious Six. Some ingredients such as fragrances, dyes and silicones only benefit the formula by making it smell, look or feel better, and have absolutely no benefit to the skin, so there is no need to replace them. The same goes for drying alcohols, which dissolve the lipids that keep skin pliant and moisturized.
In the case of essential oils, their volatile fragrance compounds can be sensitizing to the skin and they can easily be replaced by non-fragrant oils that offer comparable benefits. SLS is a surfactant that causes formulas to foam up or lather and there are plenty of natural lathering agents to use instead that aren't proven irritants. These can easily be replaced by mild syndets or surfactants. Physical sunscreens are an easy alternative to chemical sunscreens. There are always choices we can make that don't have the downsides.
With all the hype surrounding ingredients like hyaluronic acid, what are some others that are clean and work for all skin types?
Marula oil is definitely one of my favorites – it's a gorgeous, anti-microbial, highly-absorbable, skin-identical, anti-aging, balancing and healing oil. I believe it to be superior to any oil I've ever tried. It's a do-it-all, carrier oil that just makes everything better. It can be mixed with any of my serums or creams to carry them deeper, and can be used on cuticles, hair, beards, scars, burns – you name it. When you have such powerful benefits to an ingredient, think of what daily use will do for your skin.
Do the effects of these clean ingredients change depending on weather conditions? 
I always tell people to listen to their skin – what it needs might change day to day. All Drunk Elephant products can be mixed to create customized skincare smoothies that you can adjust based on different weather conditions and what your skin needs, similar to the way you might customize your breakfast smoothies based on your mood and what you are facing for the day.
What are your thoughts on skincare for the body?
I think our core philosophy of Drunk Elephant can be applied to the body as well. The only difference is that I think you can use heavier oils and waxes on the body without the fear of breaking out.
What would you say are the three most important elements of skincare?
1. Being able to connect and listen to your skin so you can give it what it needs based on individual circumstances.
2. Using only biocompatible ingredients, ones your skin can recognize, absorb, use and benefit from and avoiding unnecessary marketing ingredients that are really only there for aesthetic reasons in my opinion.
3. Allowing the acid mantle to function as intended and do its job of locking in moisture and hydration, holding the pH level and balance and protecting from outside elements, bacteria and other potential contaminants. It is our first line of defense and needs to be supported and nourished at all times.
---
Share this article