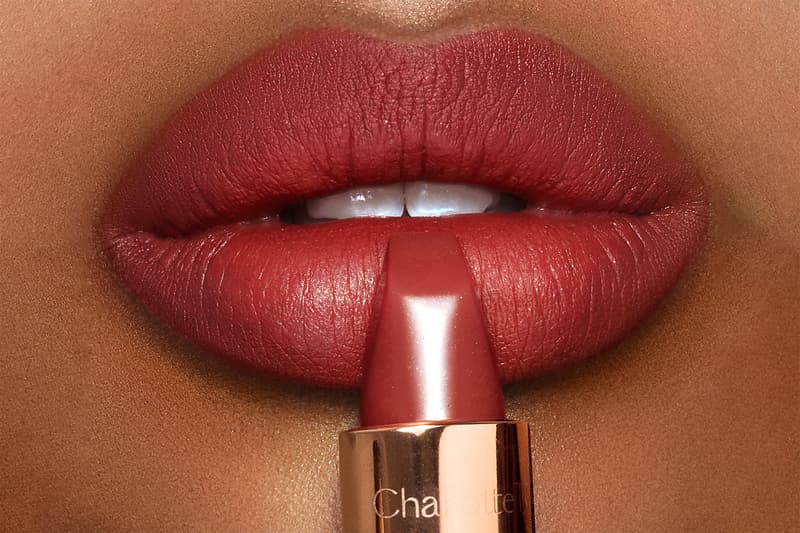 Beauty
Here's How to Find the Perfect Lipstick Shades for Your Skin Tone
The experts explain how to pick the right color for your lips.
Here's How to Find the Perfect Lipstick Shades for Your Skin Tone
The experts explain how to pick the right color for your lips.
On average, we buy around 300 lipsticks in our lifetime, but let's face it, only a handful of those are used right down to the very bottom of the bullet and painstakingly scraped out to get one final wear. Most of us have a graveyard of discarded lip colors that we bought on a whim, wore once and then buried at the back of the cupboard.
Anyone who can relate to this sequence of events won't be surprised to learn that the lipstick market alone is tipped to be worth over $17 billion USD by 2025. But, how can you ensure you spend your money wisely and find a lip color that you will wear time and time again?
Well, it depends on the overall makeup vibe you're going for. "If you're looking for a 'your lips but better' shade, then you definitely want to use your natural lip tone as a starting point," explains Marc Reagan, Hourglass Cosmetics global director. "Unless it is your style, you may want to avoid colors that are too light on the lips and turn grey or milky."
NUDES
Makeup artist Hannah Martin agrees: "One simple rule of thumb when trying to find your perfect everyday shade is to look for a color that's not too dissimilar from your actual lip color, just a hint deeper." It goes without saying that Hourglass Cosmetics has an impressively wide selection of natural hues to choose from, as does Too Faced, which has a collection dedicated to natural nudes.
BOLD LIP
For those looking to channel a bolder look, it's worth taking your skin tone into consideration. Take red lipstick as an example, "If you have quite a bright pale complexion, a ruby red is always timeless," says makeup artist Lynsey Alexander. "The warmer the skin the deeper the red can go, mid-tones suit a post box red and deeper skin tones can hold a gorgeous blood red, burgundy tone." Lancôme's L'Absolu Rouge Ruby Cream Lipstick line-up offers a shade of red for almost every skin tone.
This approach works with pink and orange tones. Martin recommends keeping in mind that warm colors suit warmer skin tones and cooler ones work best for cooler, paler skin tones. That's not to say paler skin tones can never wear a similar shade to Huda Beauty Lipstick in "Ladies Night" and darker skin tones can't touch anything close to Chanel's iconic Rouge Coco in "Etienne," there is plenty of wiggle room as long as you don't mind playing with the texture.
TEXTURE
"A shiny texture prevents pale colors from looking too washed out and gives them a modern edge," says makeup artist extraordinaire Charlotte Tilbury. This trick can be applied to skin tones as a whole; adding a gloss or creamy shine to warmer lip colors make them more forgiving on paler skin tones. "Medium and darker skin tones look great with both glossy and matte finishes, whether you're going for a warm nude, berry red or rich chocolate color," says Tilbury.
Essentially: "The more matte the texture, the more intense the color will look," says Martin. "On the flip side, the more moisturizing the texture the sheerer the color will be and therefore less impactful." So, if you're not completely convinced the shade works for you but love the color, opt for a moisturizing, sheer texture for the best of both worlds.
Editor

Pauline De Leon/Hypebae