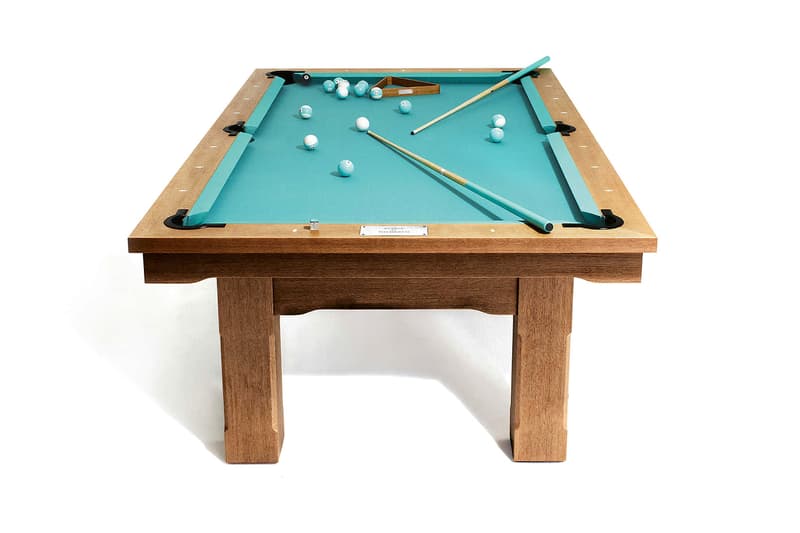 Home
Tiffany & Co. Reveals Extravagant Holiday Pool Table in Signature Blue
Read on for the outrageous price tag.
Tiffany & Co. Reveals Extravagant Holiday Pool Table in Signature Blue
Read on for the outrageous price tag.
In the lead-up to the holiday season, Tiffany & Co. has unveiled a luxurious pool table rendered in the jeweler's signature robin egg blue. The fifth of 12 extravagant advent calendar gifts, the one-of-a-kind table comes with silver detailing and custom Tiffany & Co. effects.
Crafted from oak wood and professional-grade felt, the table features a sterling silver plaque that can be hand-engraved with a name or message. Four cue sticks made from maple, a white oak pool triangle with sterling silver details and a set of Tiffany Blue pool balls come with the gameplay-ready unit. Leaving no detail behind, blue chalk and a sterling silver chalk holder are included as finishing touches.
The "Very, Very Tiffany Holiday" pool table is priced at $95000 USD. More information can be found on the Tiffany & Co. website.
Share this article