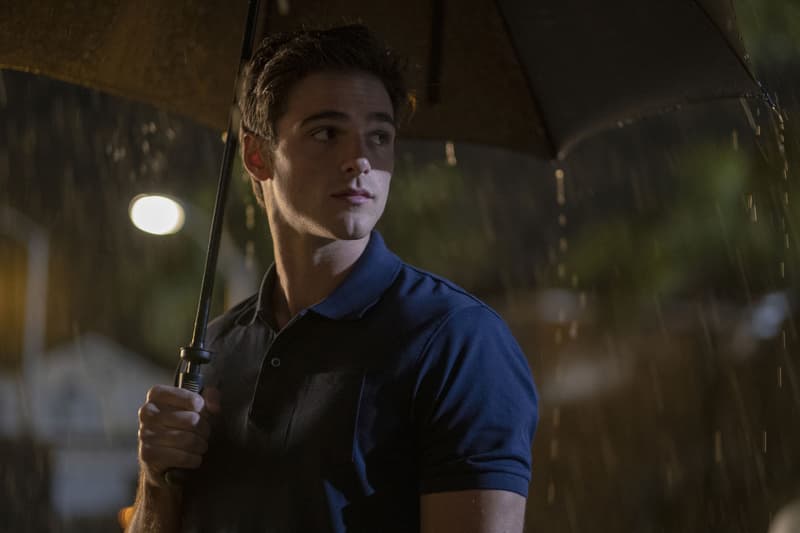 Film & TV
Jacob Elordi Shares Intimate Behind-The-Scenes Photographs From the Set of 'Euphoria'
"This show and these people consumed my life and became everything to me."
Jacob Elordi Shares Intimate Behind-The-Scenes Photographs From the Set of 'Euphoria'
"This show and these people consumed my life and became everything to me."
All throughout the first season of HBO's widely applauded series Euphoria, fans were captivated by the hard-hitting performances of its entire cast. From the heartbreaking portrayal of substance abuse undergone by Zendaya's Rue, to the intricate portrait of a teenage trans character by breakout star Hunter Schafer, each psychedelic episode mesmerized audiences with an equal mix of immersive storytelling and provocative commentary. However, there is perhaps no character more complex than Jacob Elordi's Nate Jacobs.
Although he is first introduced as a fairly standard jock – typical of any high school hierarchy – his story slowly begins to unfold, revealing layer upon layer of inner turmoil. Along with the complications of exploring his own sexuality, Nate is a viciously manipulative character that also happens to be brimming with deep-seeded anger. His obsession with perfection is ultimately at the core of his character, which climaxes at the series' end with a rather terrifying explosion of emotion that is, to be honest, quite difficult to watch.
Until we find out what happens to Nate et al in season two, Euphoria's Instagram account has given fans an early Christmas present to tide the wait over: an intimate series of photographs by Jacob Elordi during his time on set that provides a look into his construction of the complex character. Each image is also accompanied by handwritten notes by the actor himself. Here's what he had to say about the photo series:
For you all,
This is a series of photos, randomly compiled that I shot over the course of shooting our show Euphoria. I shot a mixture of film and digital with a range of cameras. Spread throughout are pages from a Journal that I kept as Nate, it shows a little of my process and thoughts toward the character and the world he lives in. This show and these people consumed my life and became everything to me. I will treasure all of this forever. It is my hope that you can live a little of what I lived and maybe take some of it with you.
You can see a selection of the images below, and can head over to Euphoria's official Instagram page to see the full series.
If you can't wait until season two to start, don't miss our list of movies and shows to watch if you're obsessed with the Euphoria cast.