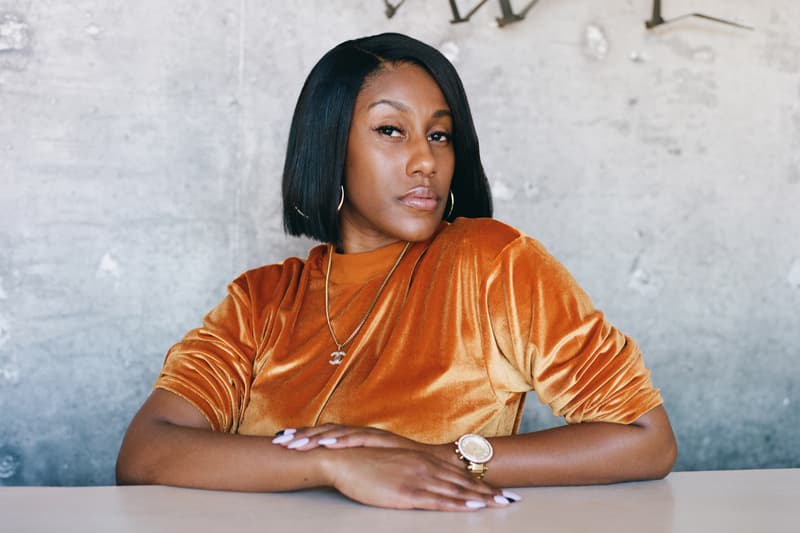 Music
Ericka Coulter Breaks Down How She Created TheBasement, Her Artist Development Agency
She also expands on her VP, A&R position of Epic Records.
Ericka Coulter Breaks Down How She Created TheBasement, Her Artist Development Agency
She also expands on her VP, A&R position of Epic Records.
The music industry is changing swiftly every single day. With the rising importance of streaming numbers on digital platforms like Spotify and SoundCloud it seems equally fitting that artists are taking matters into their own hands. What's refreshing about this era in entertainment is the rise of women leaders who are cultivating a new energy which is timely. Women who have rightfully risen up the ranks are representative of the diverse, colorful era which the industry is experiencing.
In the newest installment of our "How Did You Land That Job" series, we've interviewed the VP, A&R at Epic Records, Ericka Coulter. Her rise within the music business is marked by her putting in countless hours on the ground in addition to following her inner compass. Originally hailing from Kansas City, Ericka got her start after her first music-centric internship at Interscope Records (IGA) in 2007, according to Billboard. After this role, she was hired for her first full-time position in 2008 in rhythmic radio as an assistant. Following this job, she became an executive assistant for Step Johnson, former president of urban music at IGA which ultimately led her to her current role at Epic Records.
Whilst juggling her executive role, two years ago Coulter created TheBasement through her management company, Instor3. This ongoing series centers signed and unsigned artists and gives them an opportunity to showcase their talent. It also provides budding creators a select amount of time to sell themselves to "movers-n-shakers" who may not have heard their music before.
Read our interview below for a detailed look at Ericka's career journey, why she debuted TheBasement and more.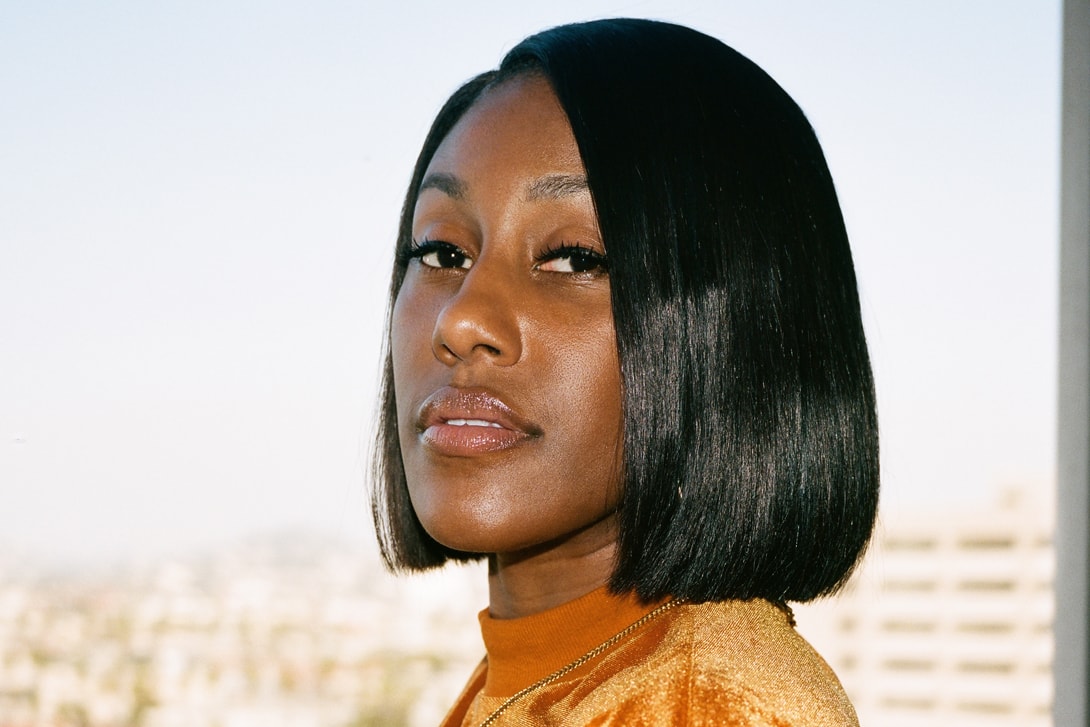 How did you initially get your start in the music and entertainment industry?
The day I walked into Interscope Records (IGA) as an intern for the Urban Music Department. At that time Black Eyed Peas, Eminem, 50 Cent, Mary J. Blige were all massive, Lady Gaga had just started and I knew this was the place I wanted to be in. I had to be in, so I worked hard to stay.
What were the most instrumental roles you've experienced on your journey?
Learning how to be a good assistant. With everything being so assessable today, I see a lot of people wanting to fast track the process. The term crawl before you walk is a real life statement in the entertainment industry. Without the proper training, discipline and knowledge, you'll hit a ceiling at some point or never touch one. It's important to surround yourself with great mentors and never stop learning.
1 of 2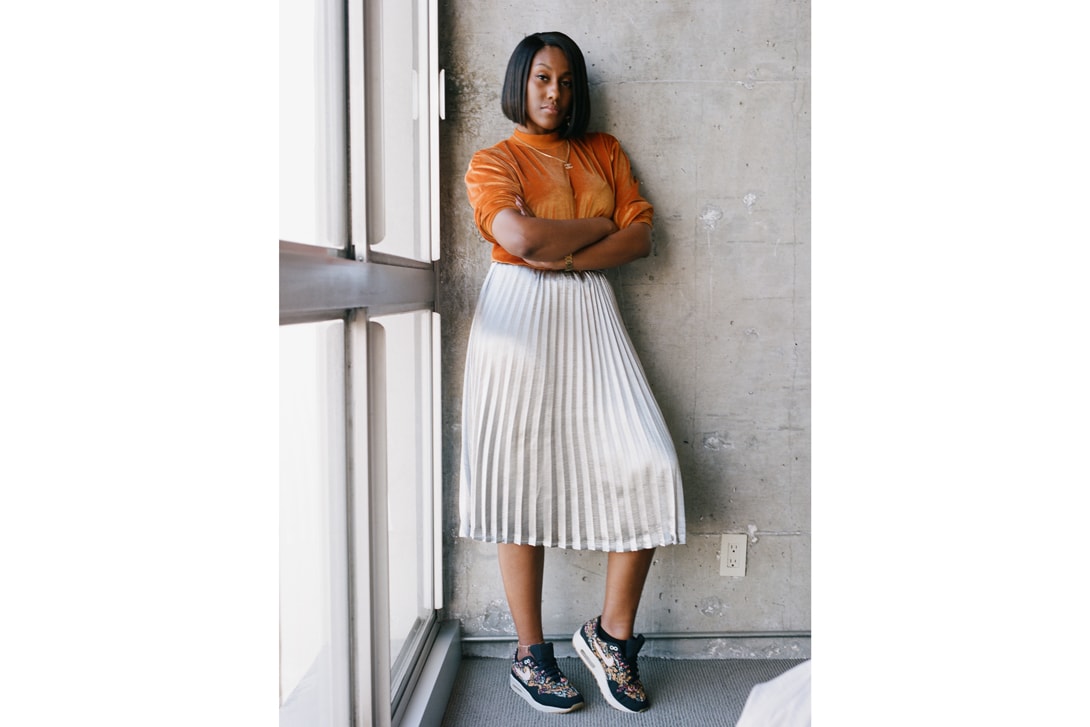 2 of 2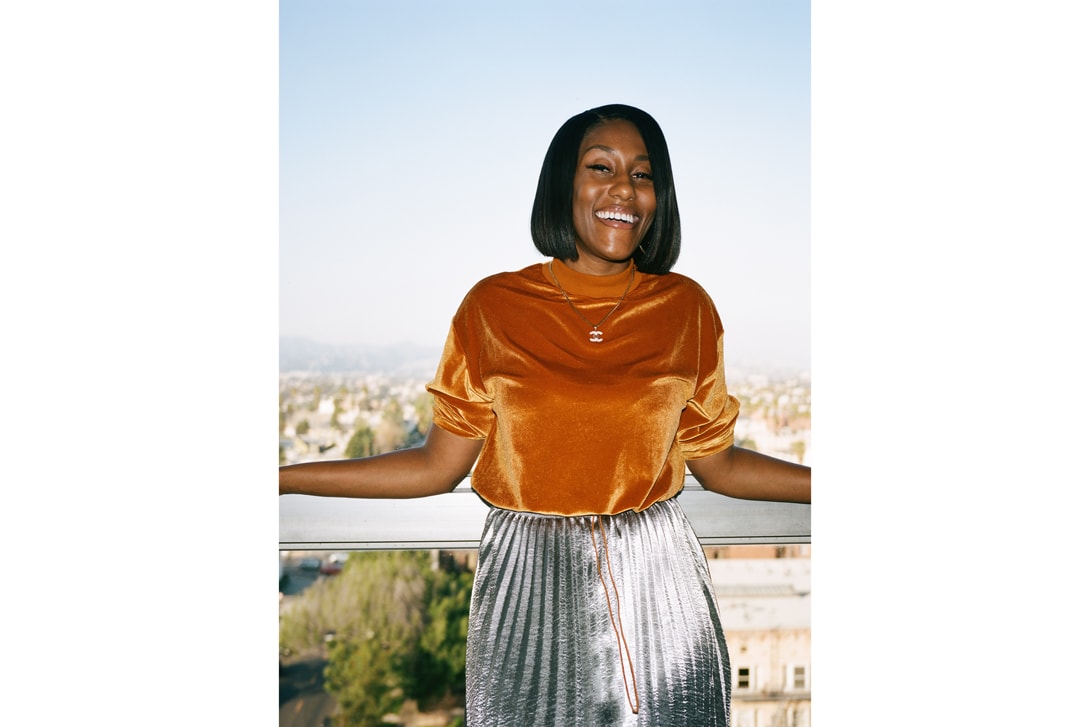 Was there a moment when you realized you had chosen the correct career path?
When my parents started to understand what I did for a living. Thank God for supportive parents even when they don't understand your path. But the moment I was able to show them my work and see the sense of pride it brought to them, I knew it wasn't for nothing. I'm exactly where I need to be.
Can you describe what a day to day is like for you?
Let me think about the last normal day I've had, because there aren't many. When I wake up I try my best to meditate and thank God for another day to do what I love. Because I'm involved in multiple conversations throughout the day, I tend to play Kendrick Lamar's Good Kid, M.A.A.D City to balance out as I prepare for whatever's coming my way.
The highlight of any day is when I receive new music. For example, when I first heard TheBasement performers TeaMarrr, Colette Lush and Mikhala Jene, I got so excited about all the new ears that would hear them. There's something magical about discovering something new and knowing how great it's going to be received. However, no matter what the day brings, I keep a great playlist to get me through it.
When did you create your TheBasement series? In what ways is it a passion project?
TheBasement launched in August 2017. It's been great to see the brand grow to where it is. It hasn't been easy starting and running a business while working a nine to five. But it's worth it because TheBasement needed to happen for the culture of music. You can't really be in anything, if you're not all the way in it. I'm a music executive. I got in this business because I love music, so it's natural that I'm part of a movement that would help move it forward.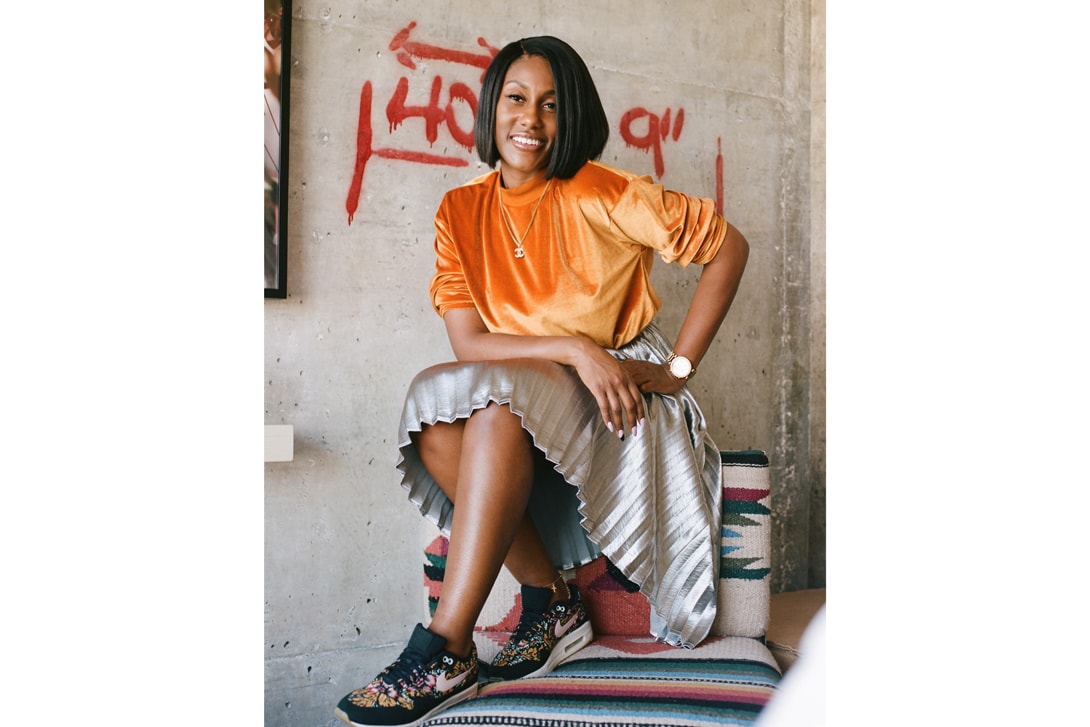 Do you feel as though entertainment is swiftly changing?
Absolutely. Music, overall, is getting better, artists are learning the business before diving in and we are seeing the birth of the new generation superstars. This is an exciting time to be a creative.
What is it about the entertainment industry that keeps you excited to contribute to it daily?
Results, there is no greater feeling than having an album release date, especially when you've been working on a project with an artist from the beginning. And still til' this day, every time a new artist hits TheBasement stage I smile a little wider knowing that me and my team could have a hand in giving that artist an opportunity to be heard. [It's the] best feeling ever.
Can you express your thought process behind attaining goals and getting through difficult roadblocks along your journey?
I've come all this way from Kansas City, Kansas and as much as I love my hometown I've come too far to go back. So, with every thought, I need to see it through. With every challenge, I need to shed two or three thug tears, get back out there and make it happen. Period.
1 of 2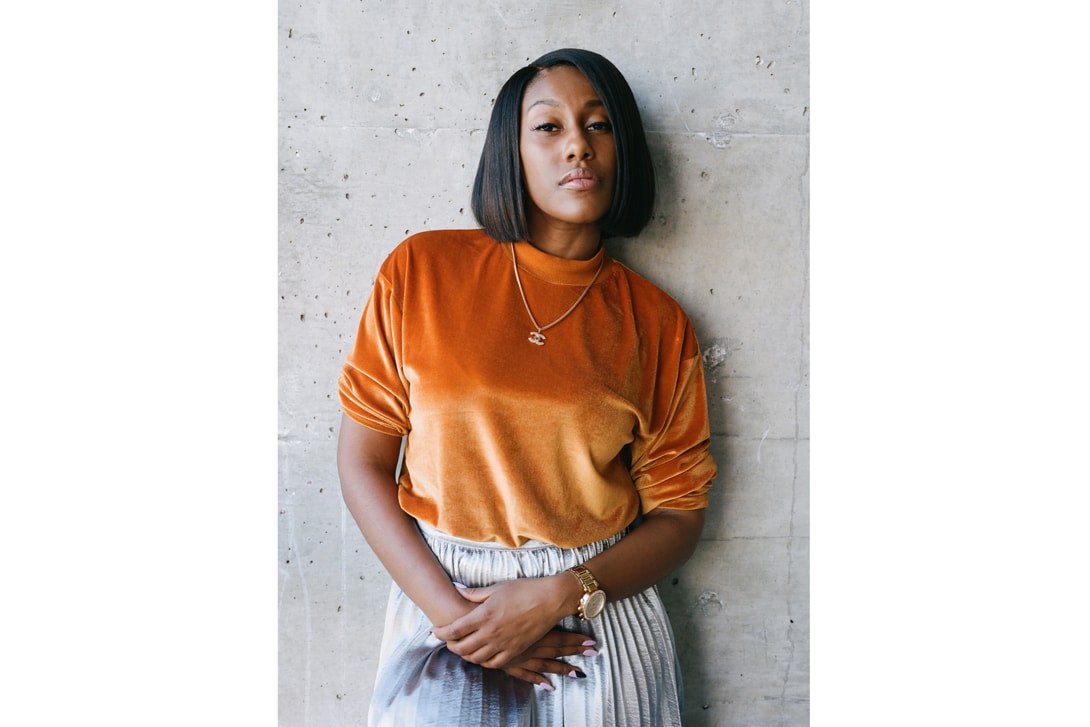 2 of 2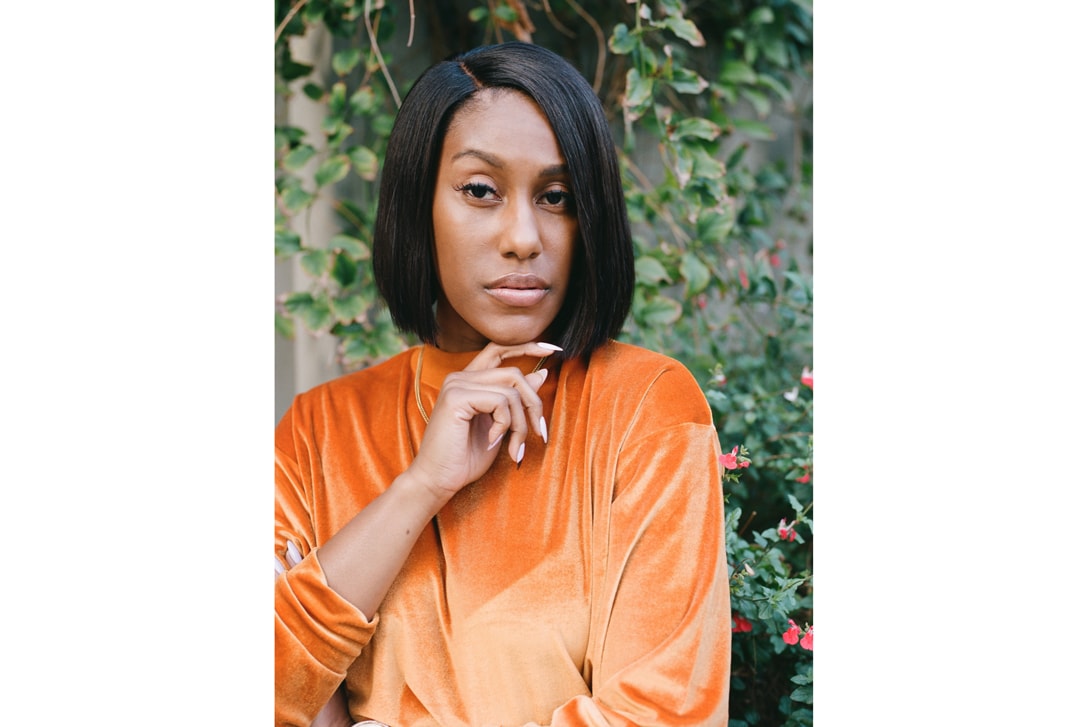 As a current executive and major stakeholder with a voice in the industry, what would you want your younger self to know?
That it may seem like it doesn't get easier, but it does. You will learn to have a better understanding of everything which will then bring ease to the things you never thought would change. You got this girl.
What is the best piece of advice you've ever received?
"It's easy to get in this business and become really busy. But being busy with no purpose, just makes you busy to be busy. Don't be that person." [By] Clarence Avant.