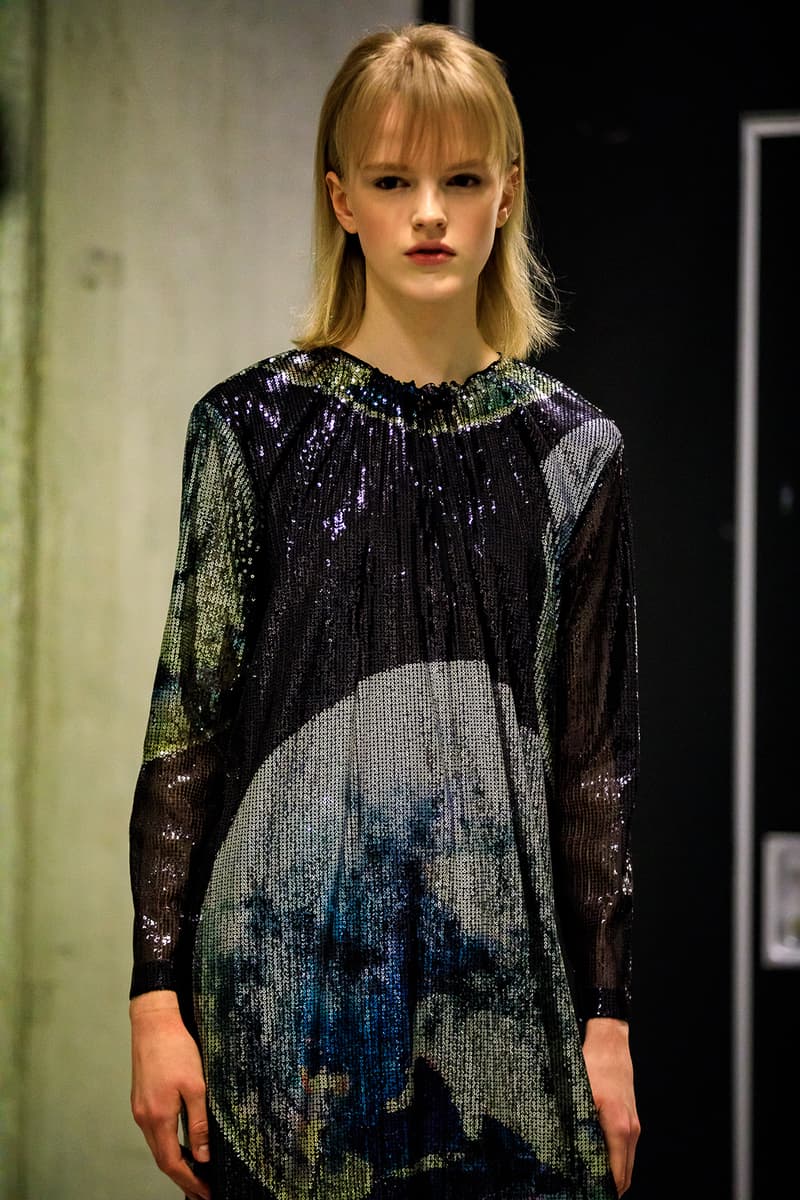 1 of 16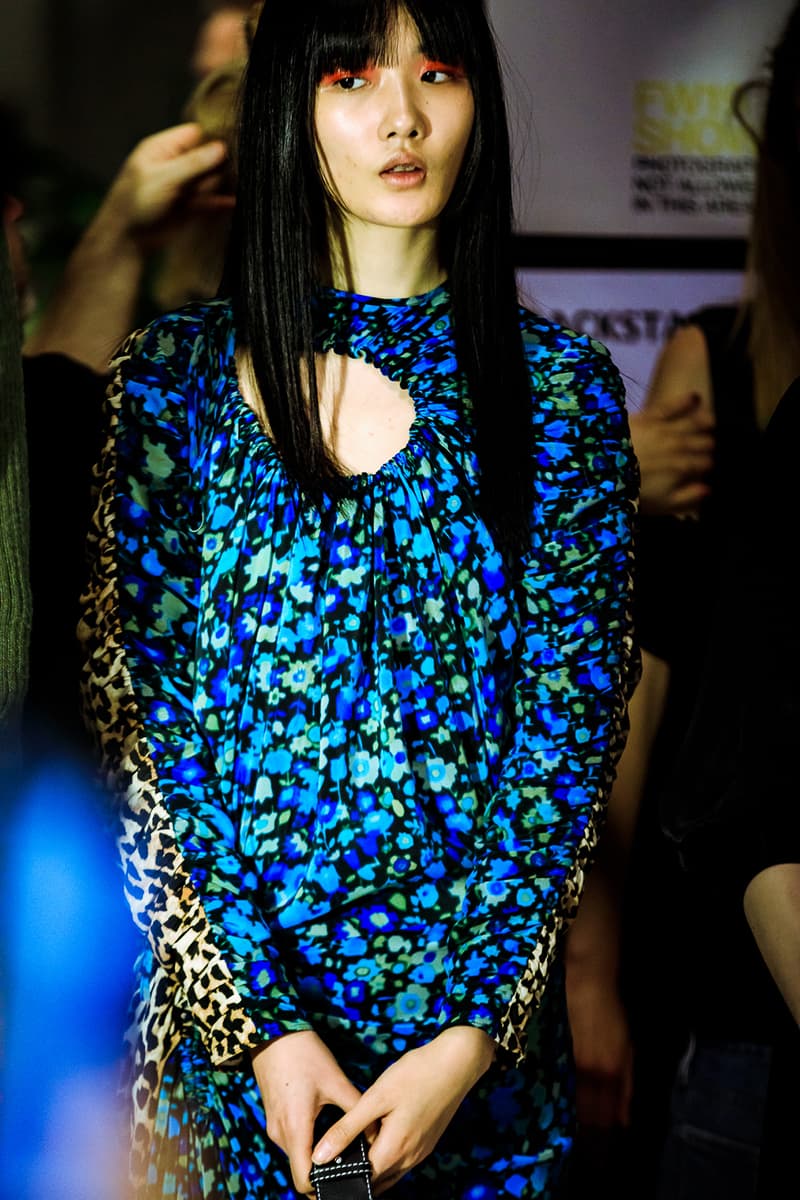 2 of 16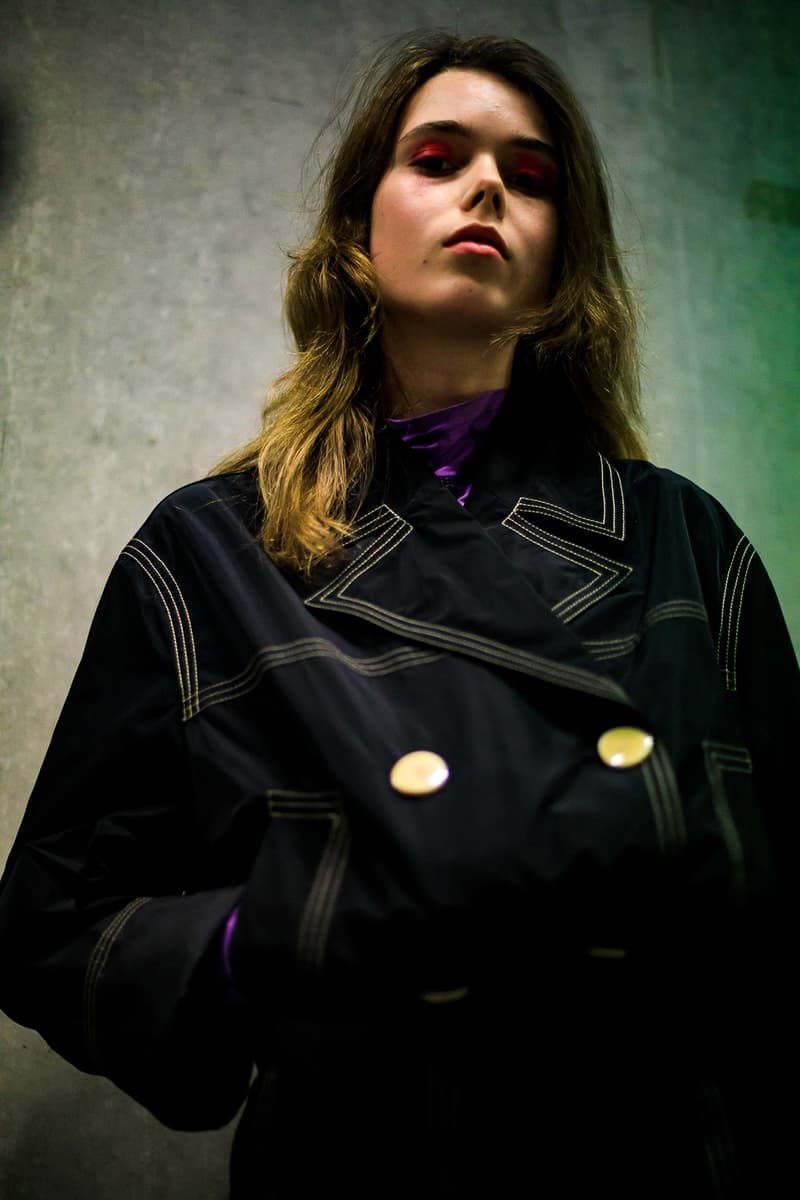 3 of 16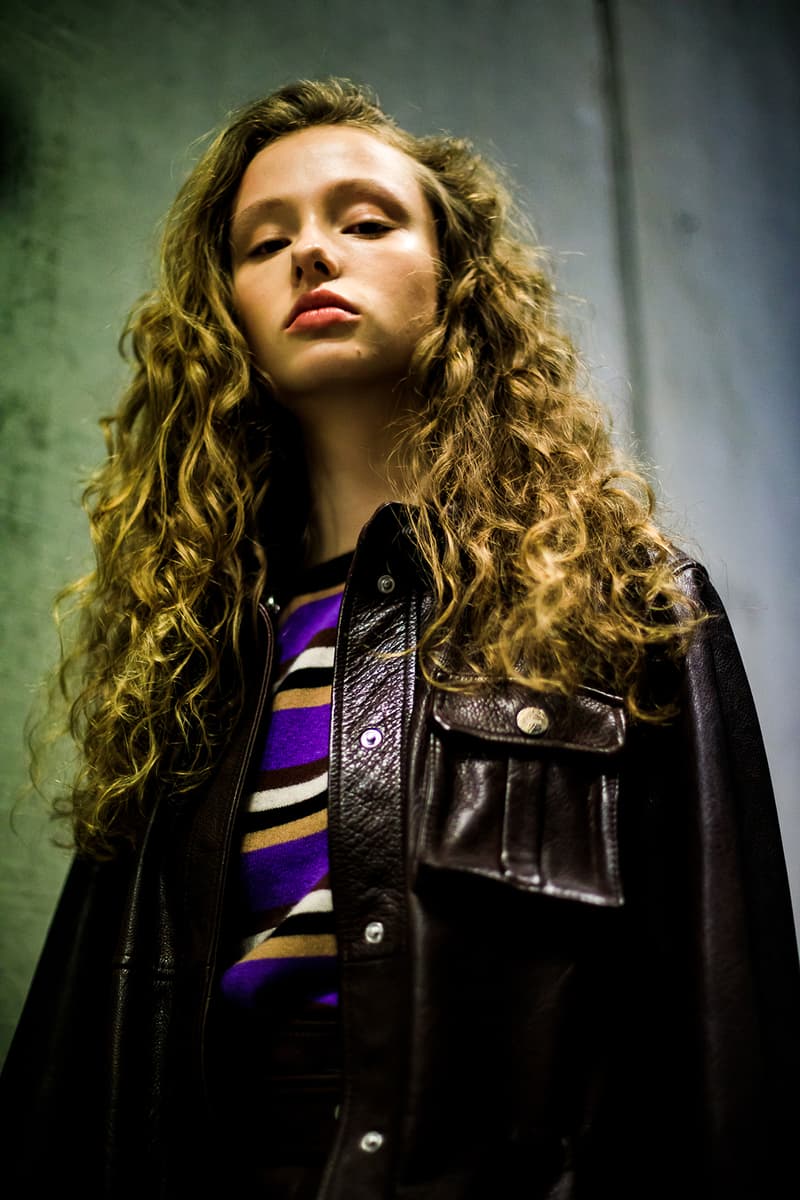 4 of 16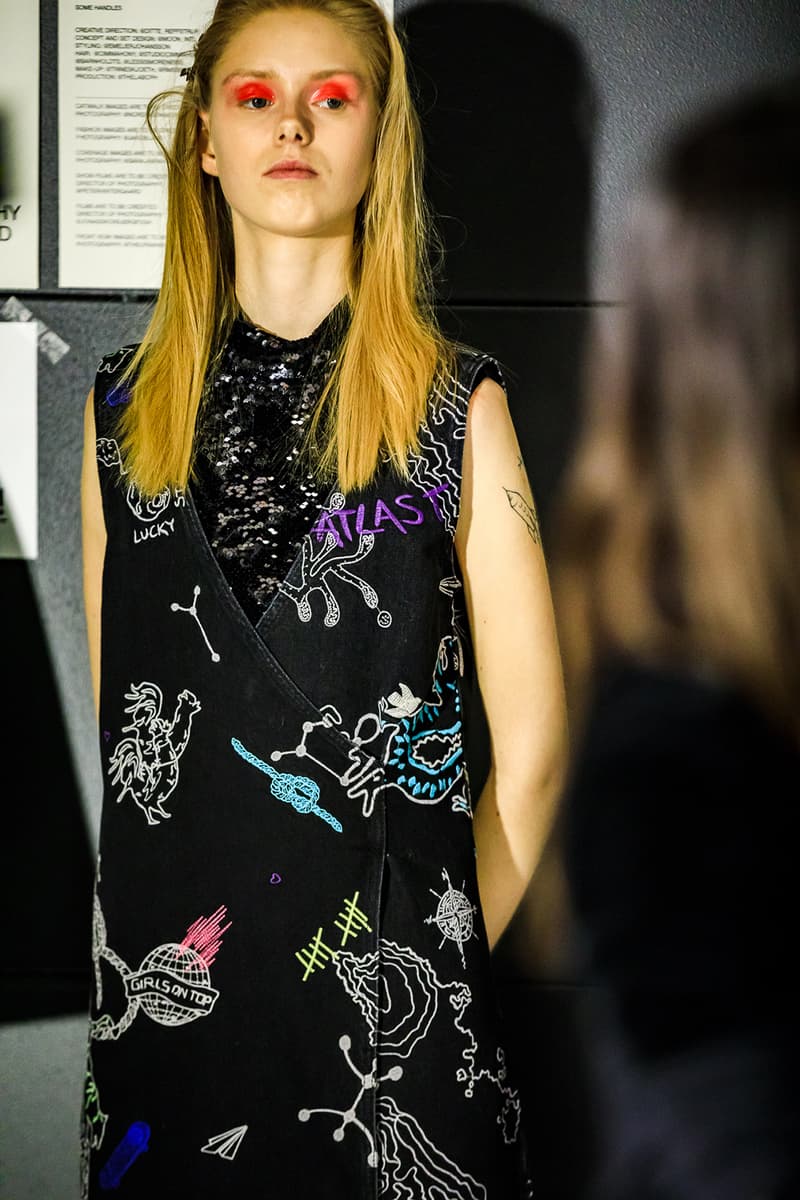 5 of 16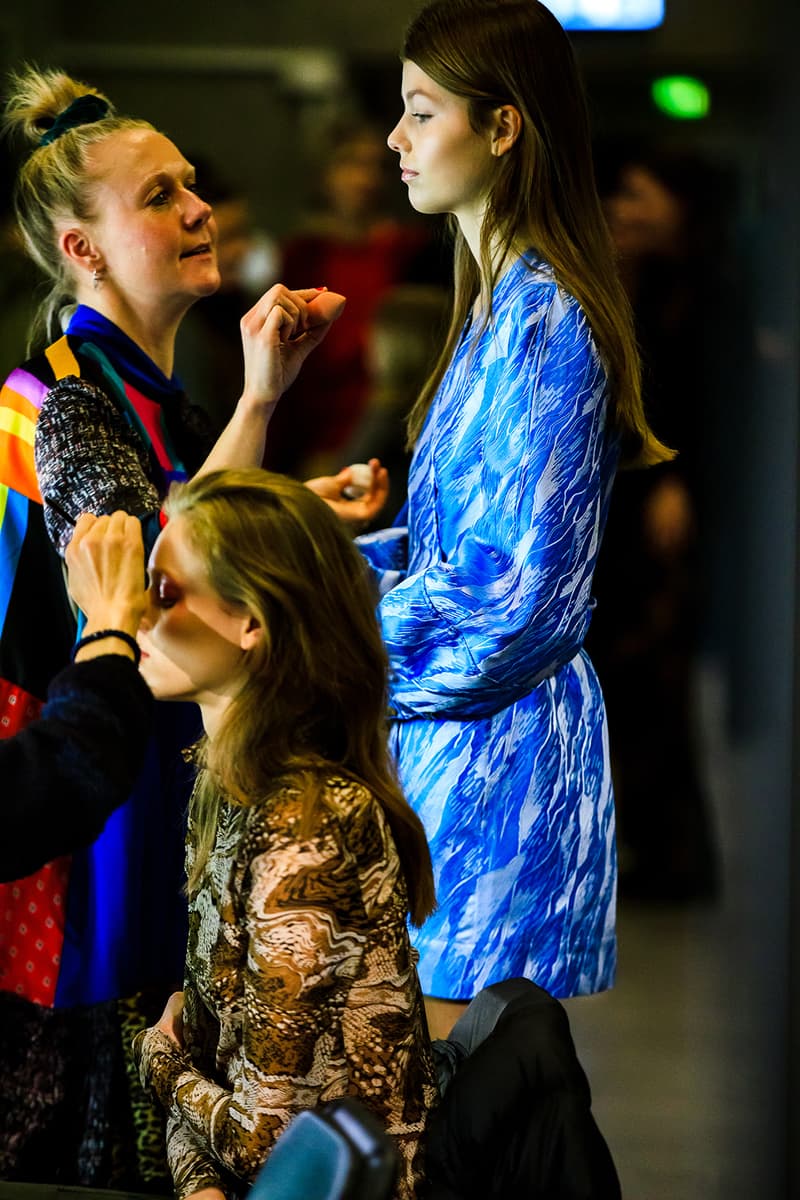 6 of 16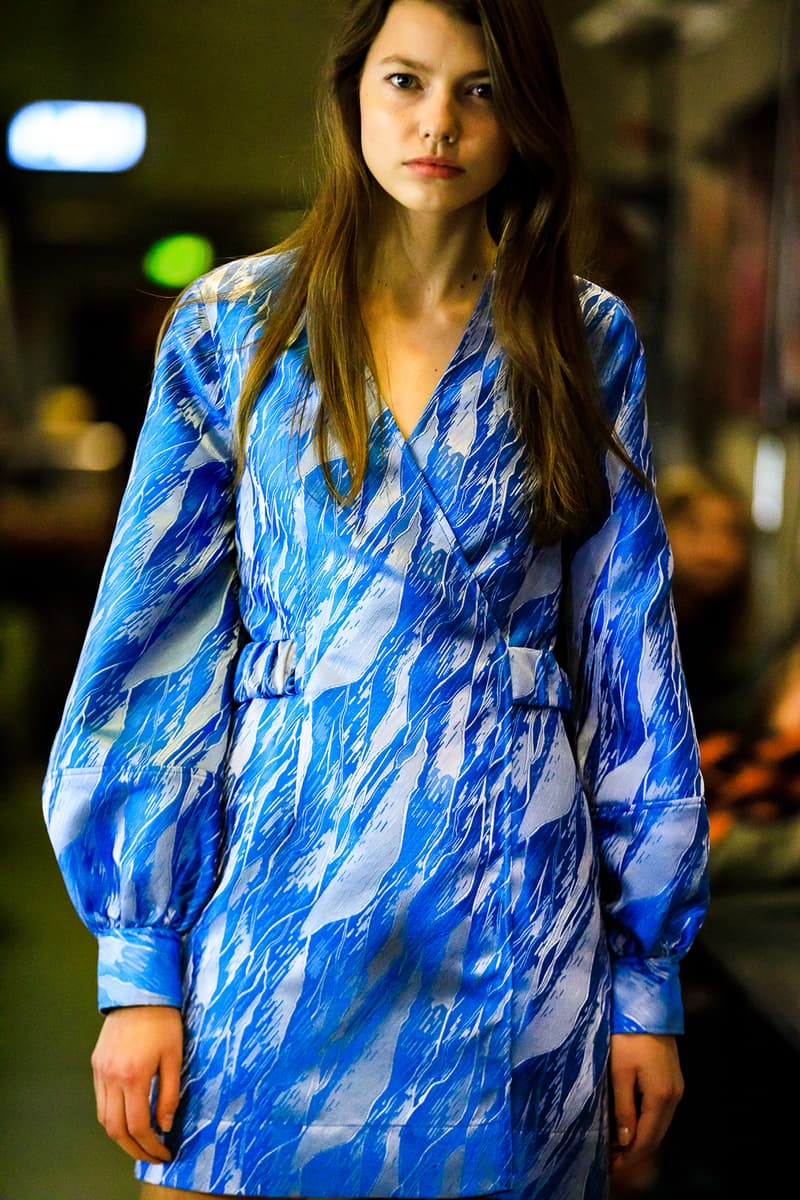 7 of 16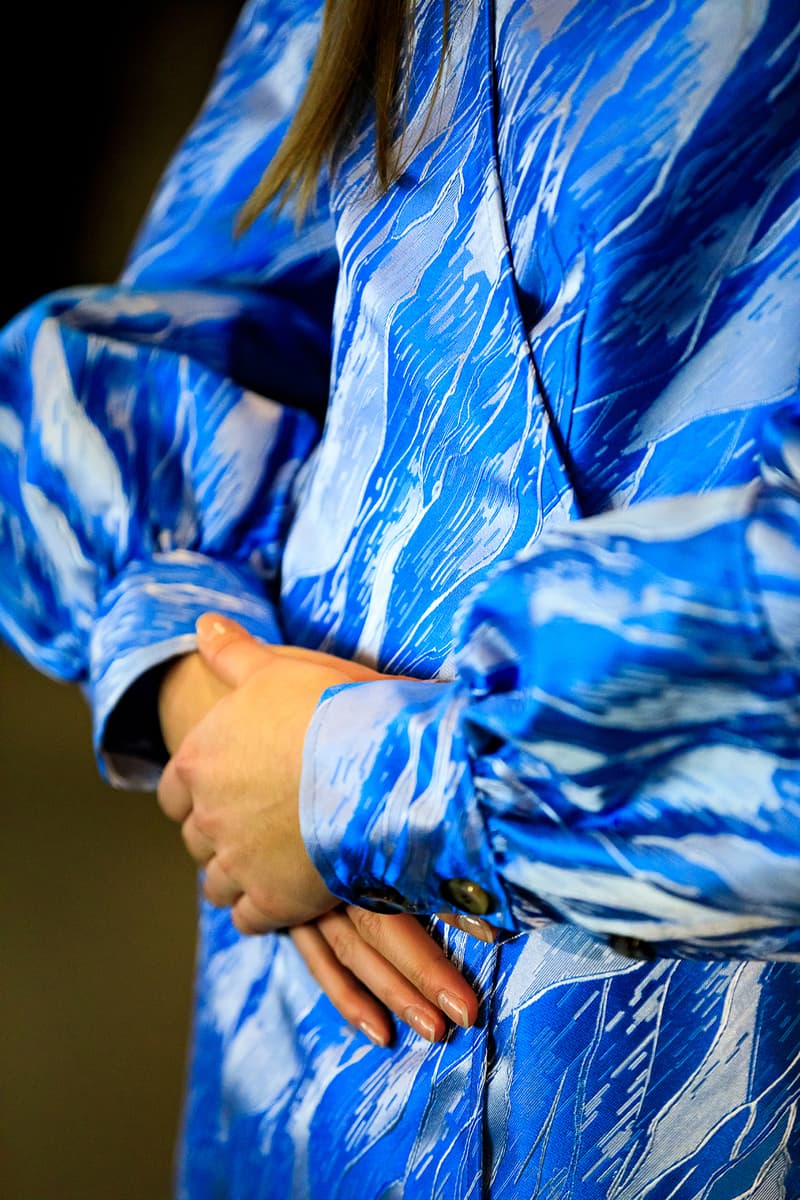 8 of 16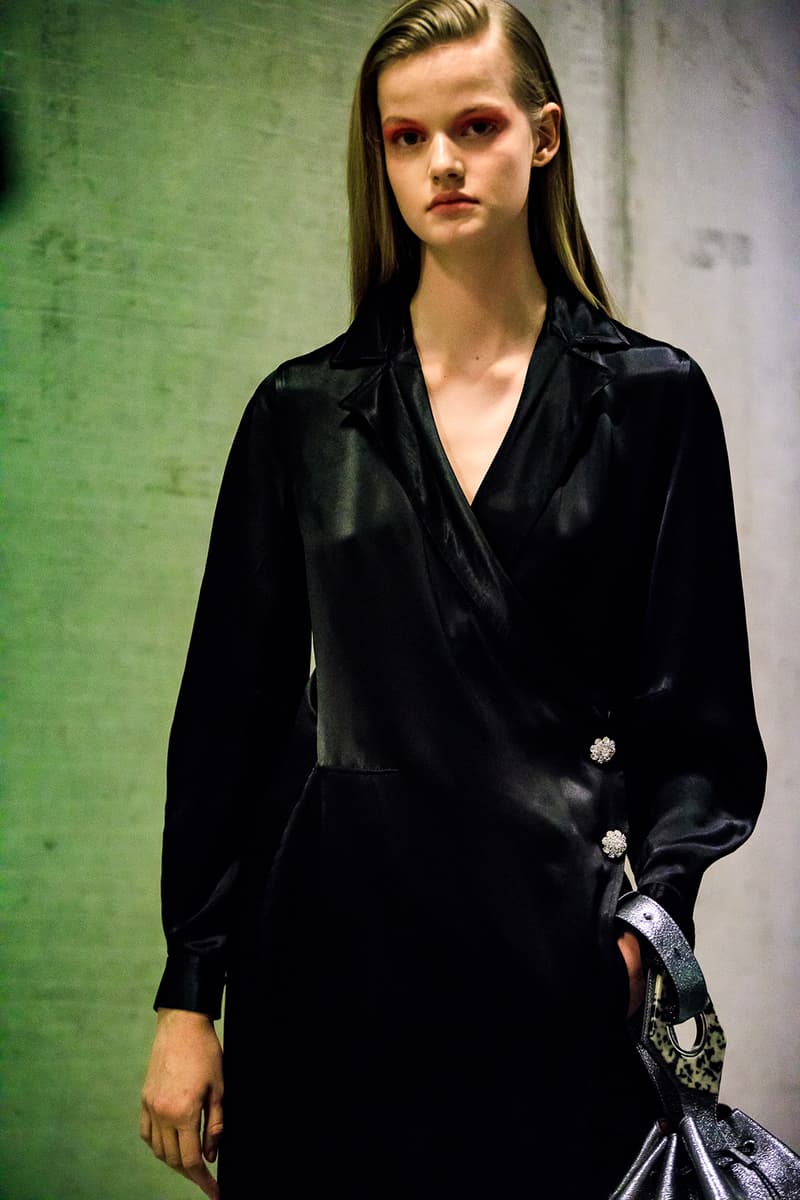 9 of 16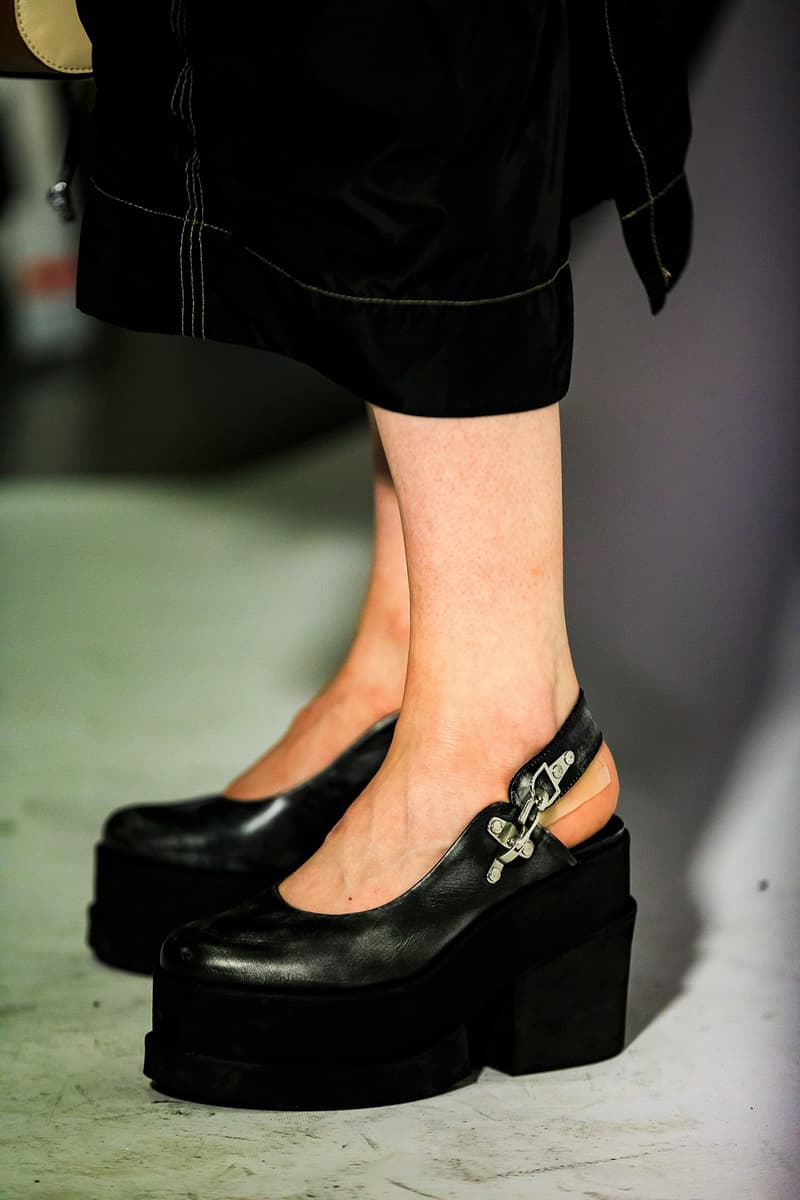 10 of 16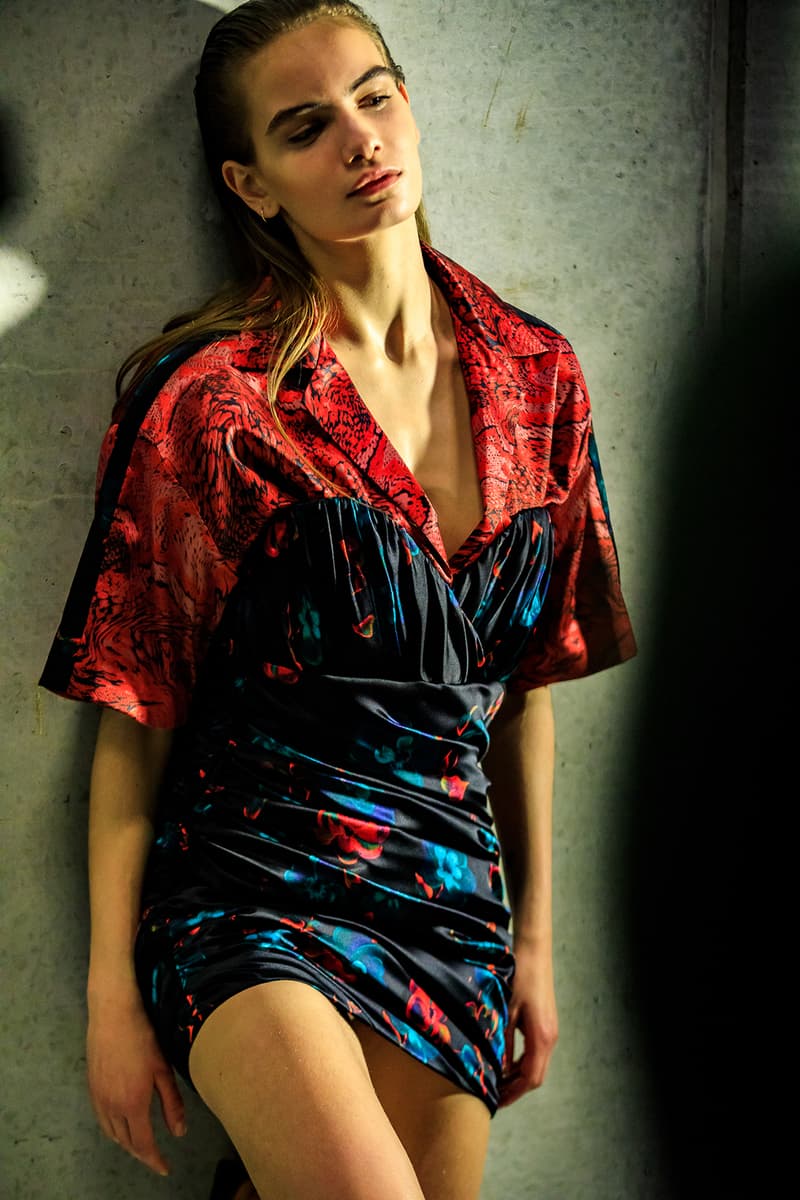 11 of 16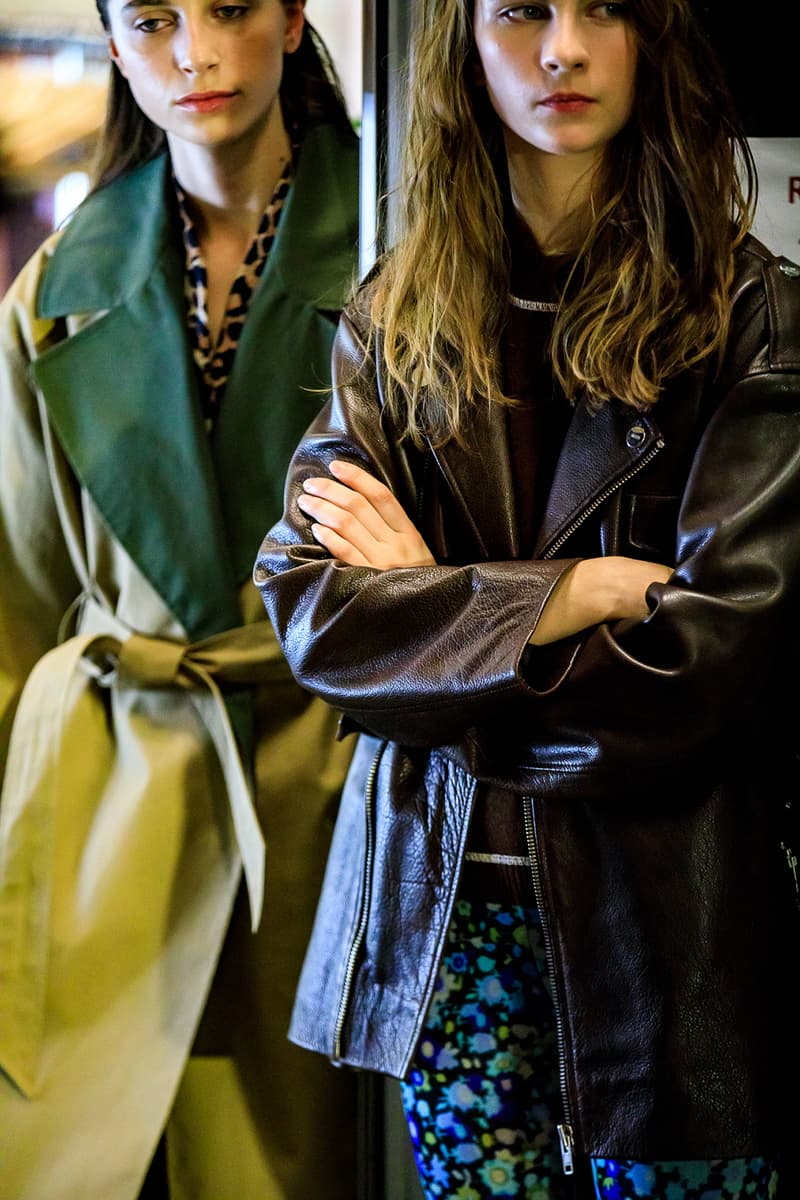 12 of 16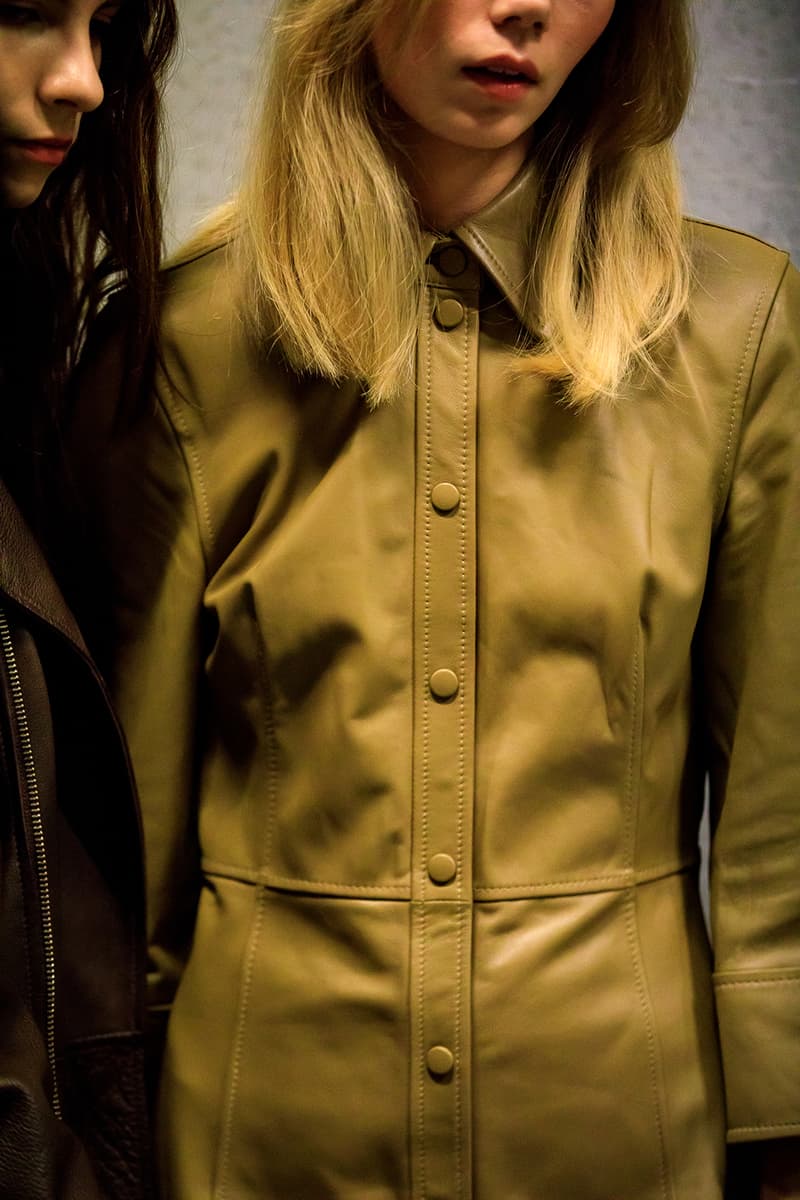 13 of 16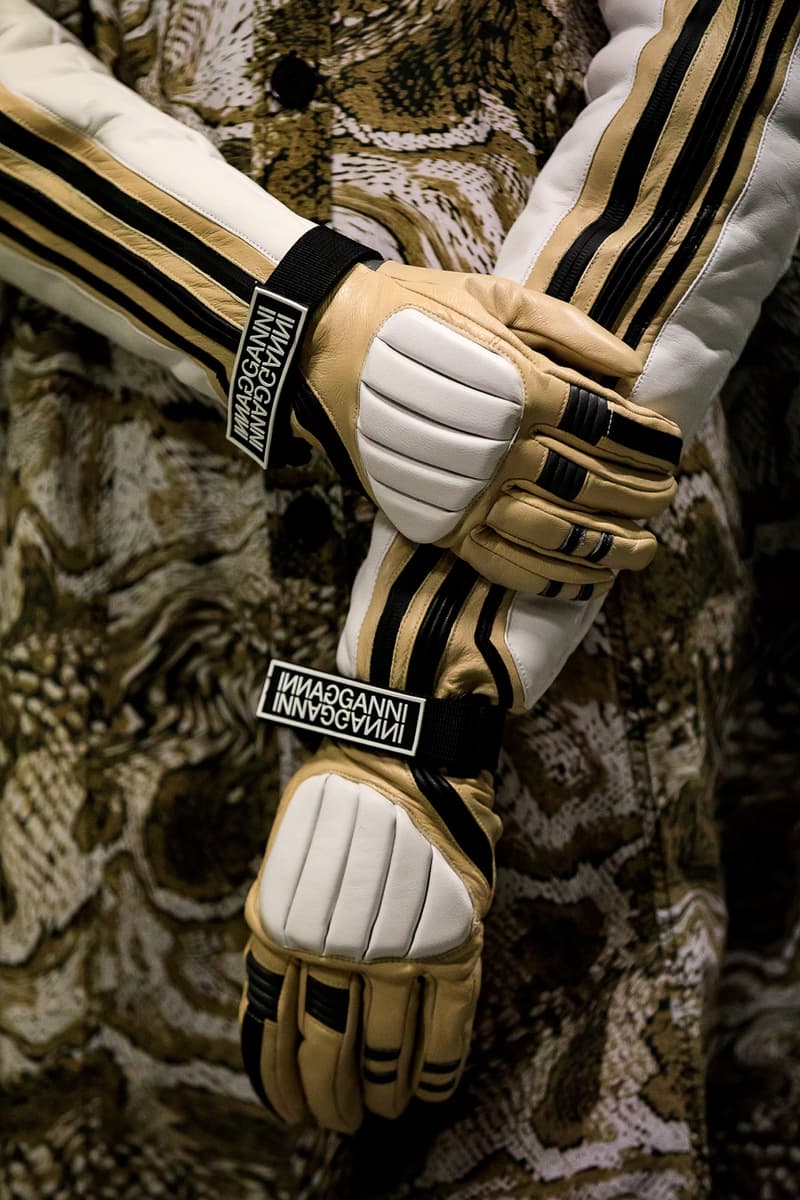 14 of 16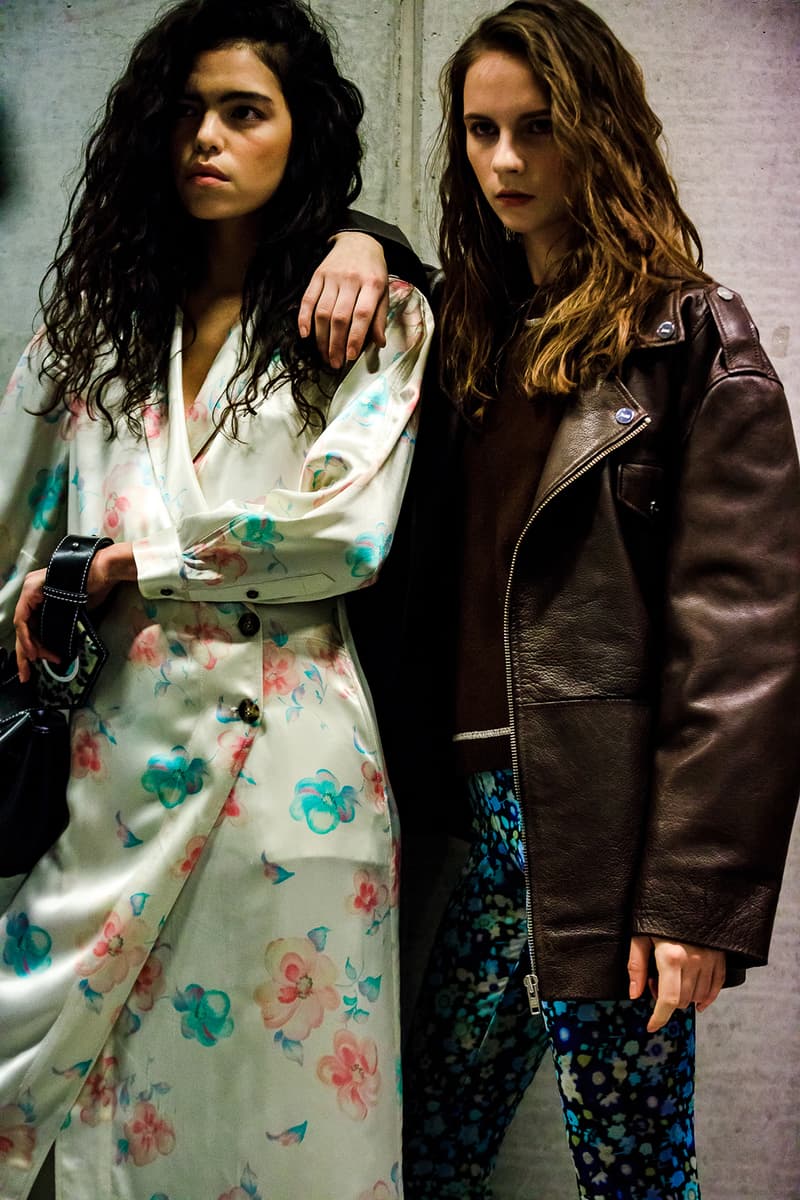 15 of 16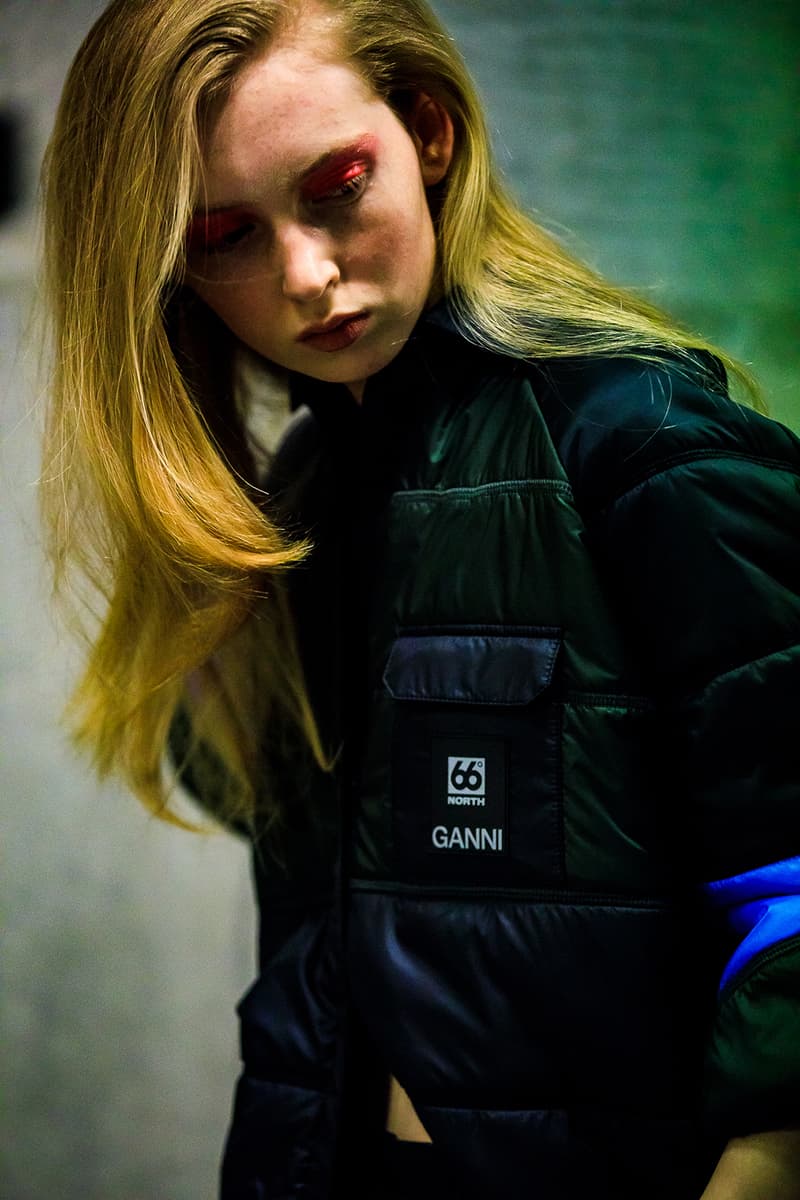 16 of 16
Fashion
An Exploration of What "Life on Earth" Means Backstage at GANNI's FW19 Show
A look at the Danish brand's efforts towards sustainable design.
An Exploration of What "Life on Earth" Means Backstage at GANNI's FW19 Show
A look at the Danish brand's efforts towards sustainable design.
Returning to its headline spot closing out Copenhagen Fashion Week this season, GANNI presented it's FW19 collection, "Life on Earth." A reference to both the identity of the "global GANNI girl" and David Attenborough's iconic BBC series that the celebrates infinite, natural beauty seen daily across the world, the location was lit up with a 75 metre long wall with dazzling HD screens that displayed the work of award-winning photojournalist Ami Vitale.
"I love the contrast of Ami's images with our designs – it's super interesting to have her perspective and bring together the nature photography and fashion world, states Ditte Reffstrup, creative director at GANNI of her decision to co-create the set with the National Geographic photographer. "She has this approach to photography, that instead of depressing people with a cynical outlook, you can inspire them to take action by showing them the beauty of the world."
The stunning visuals flickered between images of desert sand dunes and the Grand Canyon, to urban redevelopments, tribespeople, schoolgirls on bicycles and the last photograph ever taken of a white rhino. While some were quick to accuse the Danish label of being "tone deaf" due to its decision to juxtapose some photographs of women of color in underdeveloped countries as a background to a fashion show runway, context is everything. In this particular case, the chosen imagery was a diverse homage to the world, its landscape and inhabitants in all their many forms; arresting, emotional, insightful – at times despondent – but importantly, very real.
GANNI has become almost synonymous with floaty, ultra-feminine dresses which were in high supply in this collection. This time, the prints alternated between ditsy and watercolor florals, textural blue waves animal prints and of course, the opening number which boasted a fully-sequinned glimpse at the world from above. Additionally, there were sharply tailored coat-dresses, printed miniskirts, wide-leg pants and oversized jackets – a complete uniform for the cool girl in the modern world.
Despite the attempts to stir controversy, "Life on Earth" means more to GANNI than just providing the inspiration behind this single collection. The fashion industry has long struggled when it comes to issues like diversity and ethical design and the brand acknowledges the importance behind sustainability and how its design process has been challenged by it in the past. Throughout the last few years, however, GANNI has quietly launched over 25 sustainable initiatives, ranging between those that deal with supply chain issues to those that educate its customers and workforce.
This season, the brand teamed up once more on a collaborative capsule collection with 66North, an Icelandic outerwear brand which is also known for its commitments to social responsibility and ethical design. It's also actively working with more recycled materials and will release a sustainable collaboration with Swedish Stockings for FW19. For those who still find the disparity between images of the natural world and a fashion week runway unsettling, all profits from T-shirt's sold at GANNI's KIOSK pop-up will be donated to Conservation International.
While it's a relatively minor effort when it comes to the many global issues faced today, every contribution counts. Life on Earth affects us all; GANNI is just trying to play its small part in the bigger picture where countless other fashion labels continue to fall behind, and that itself should be commended.