Alessandro Michele Creates a Dream World at Gucci's FW19 Runway Show
Kicking off Milan Fashion Week with the ultimate glam.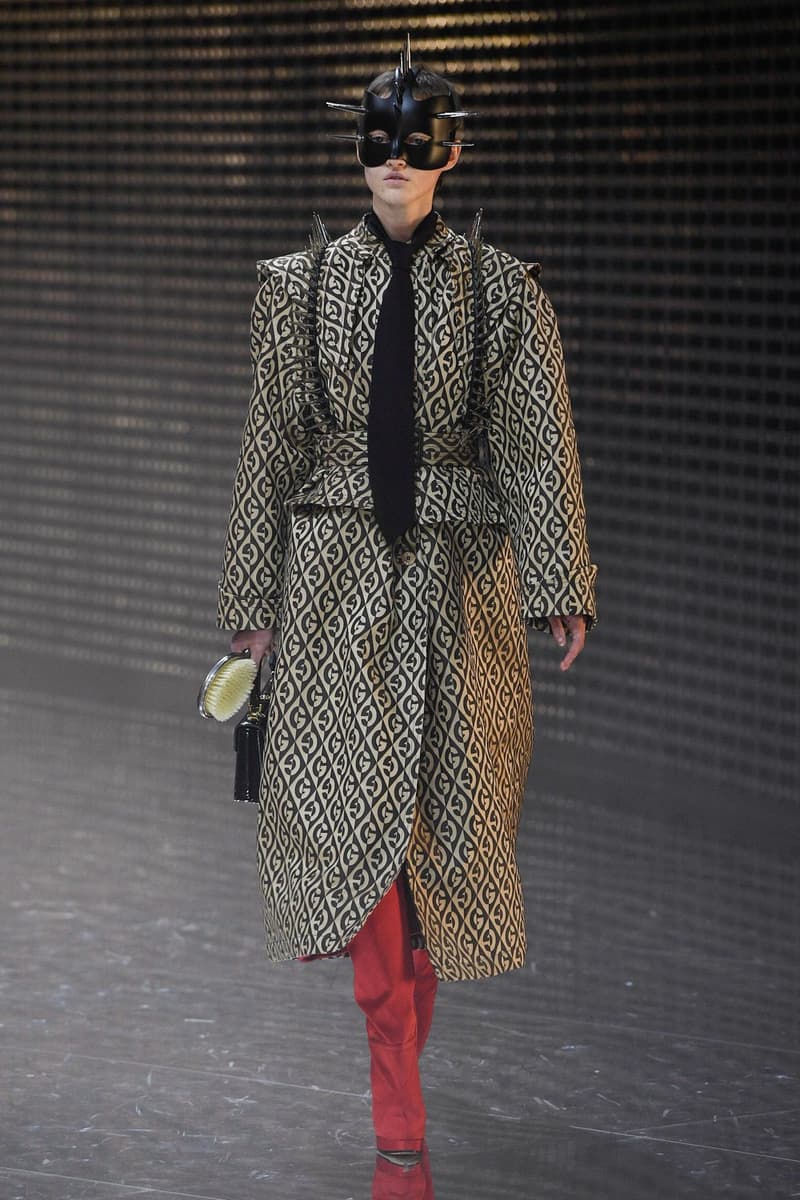 1 of 30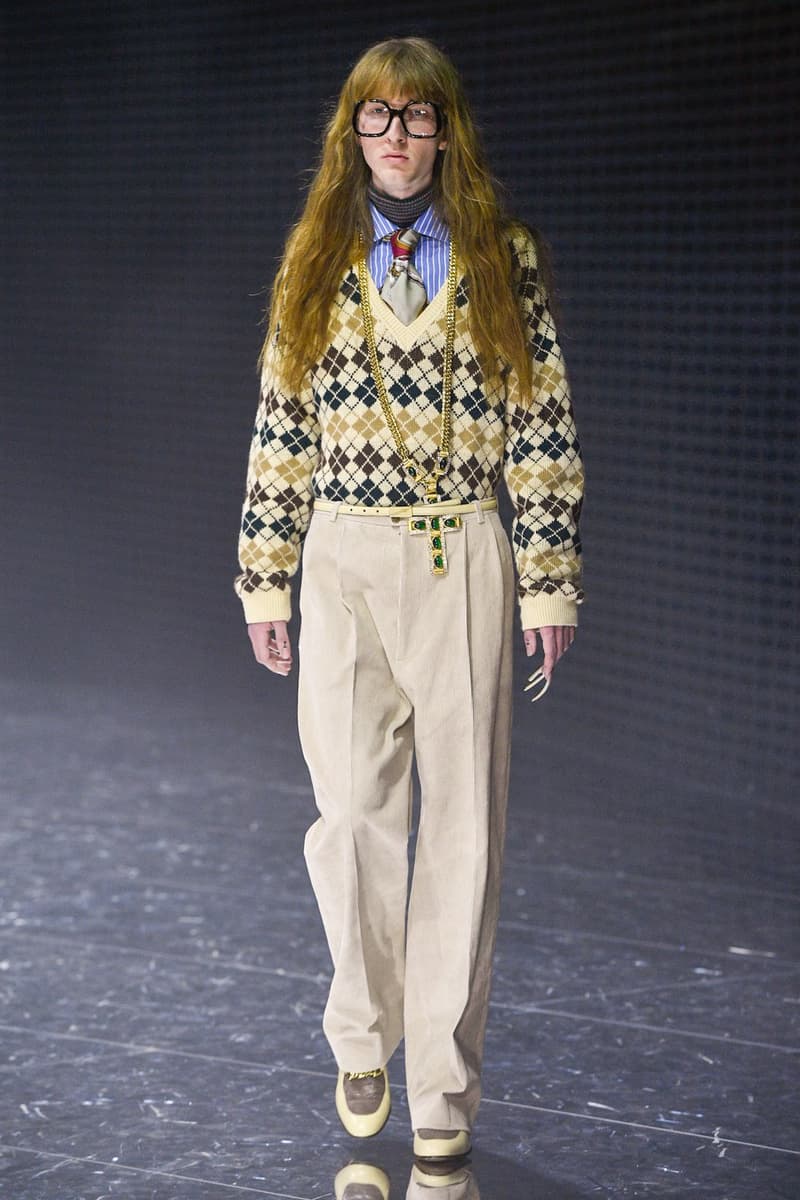 2 of 30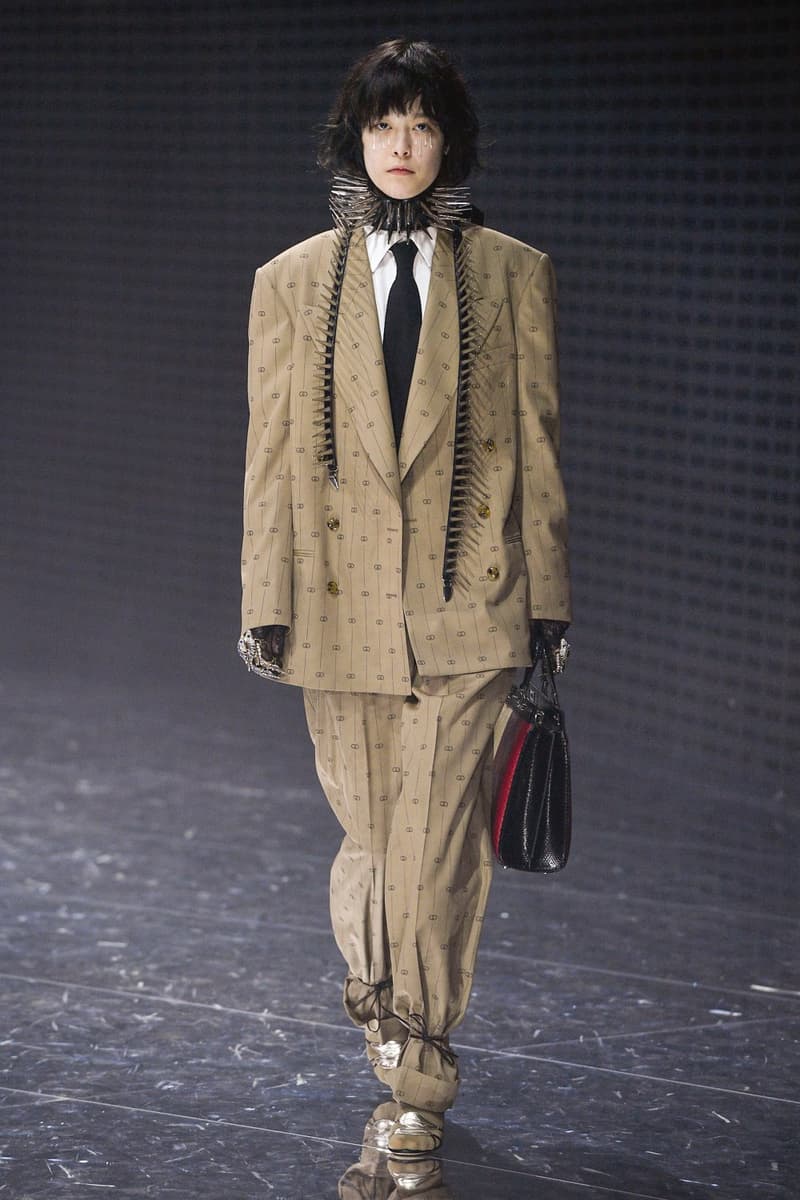 3 of 30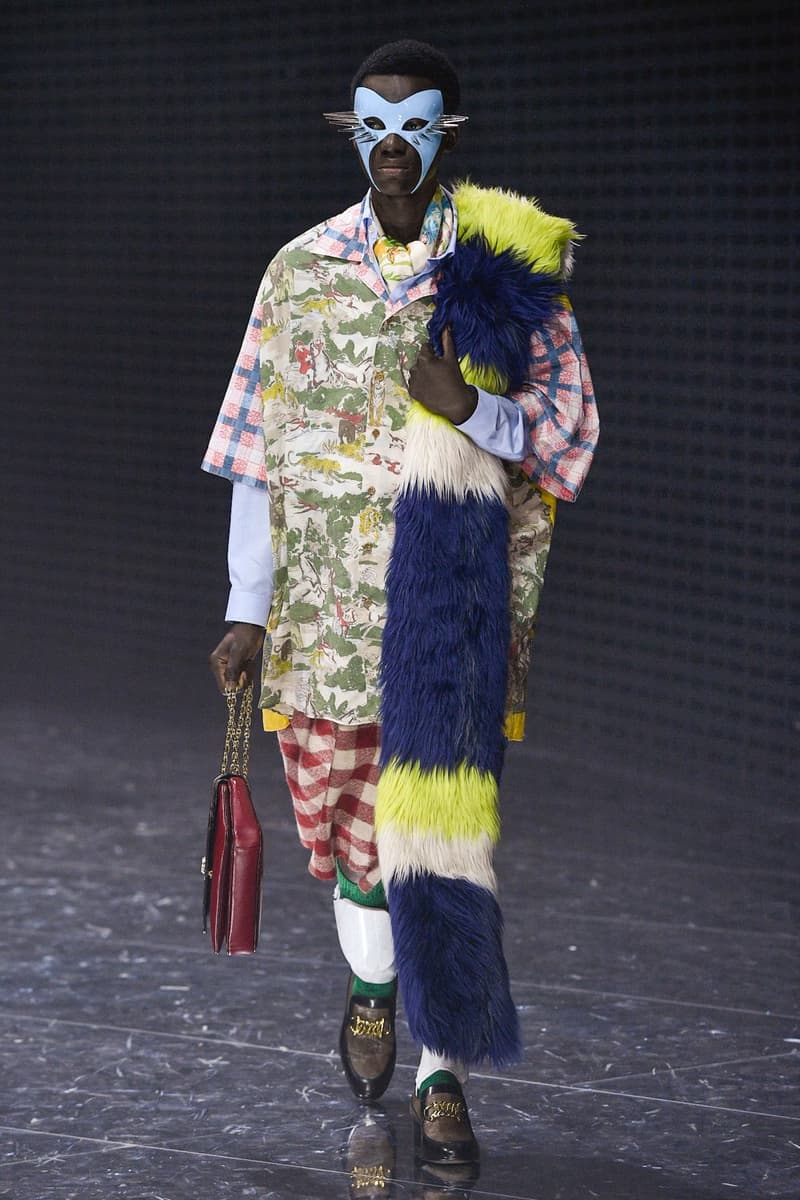 4 of 30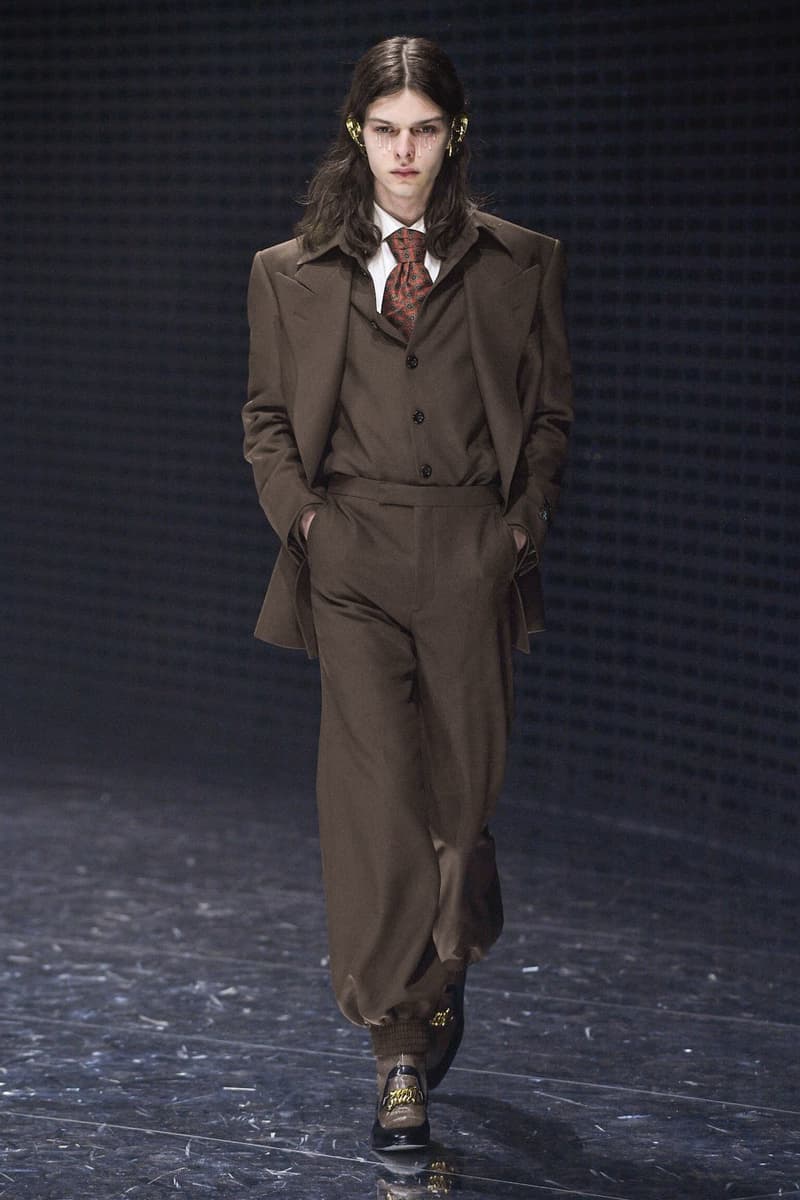 5 of 30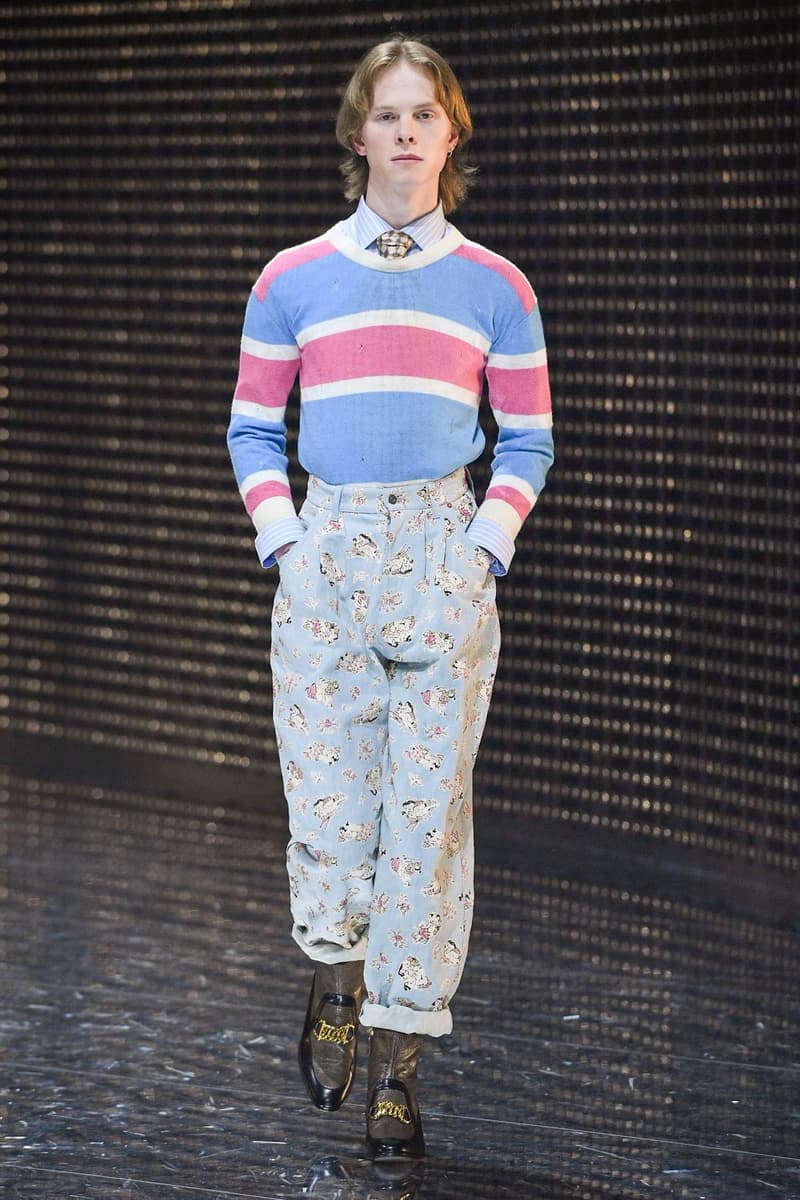 6 of 30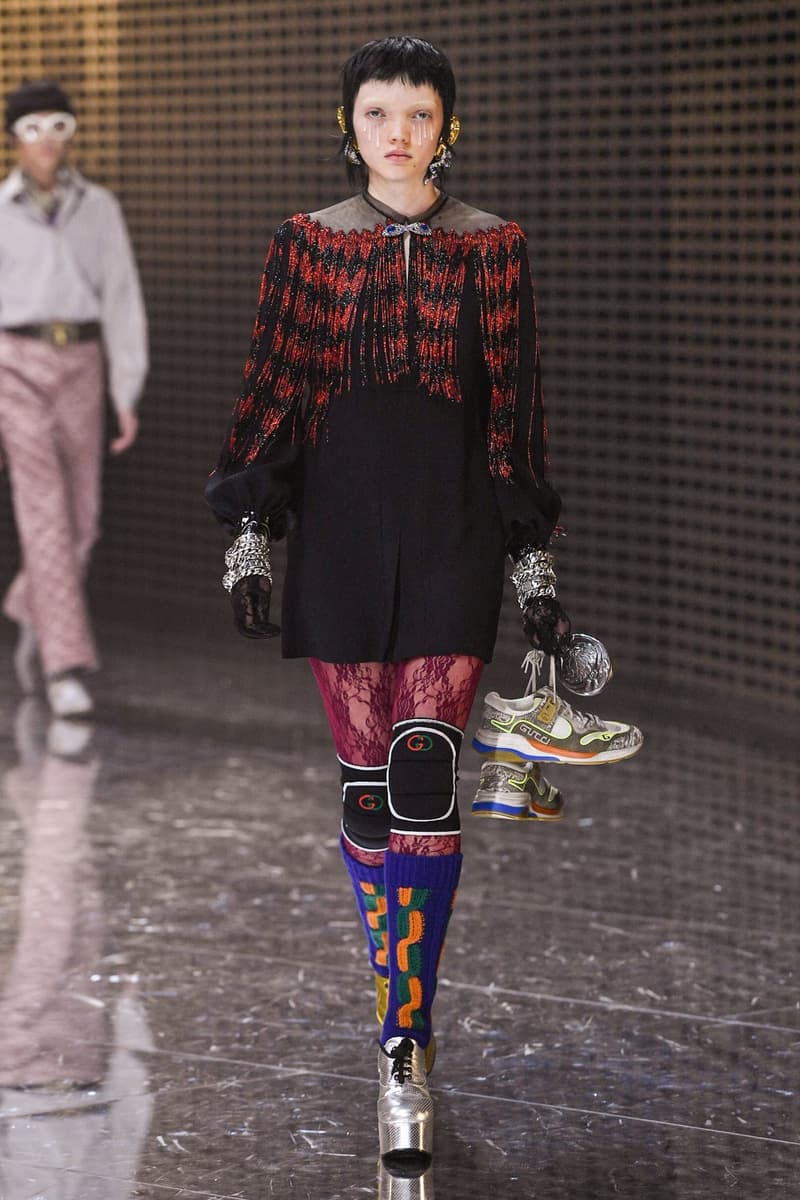 7 of 30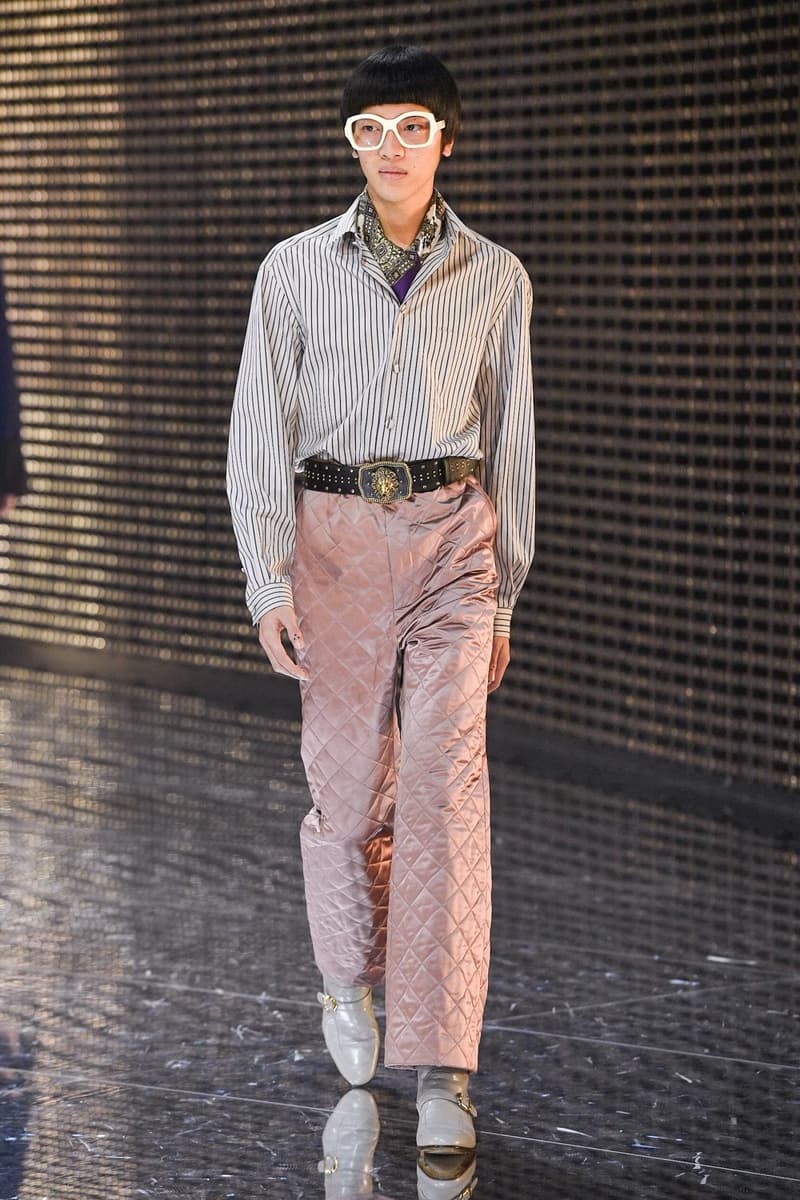 8 of 30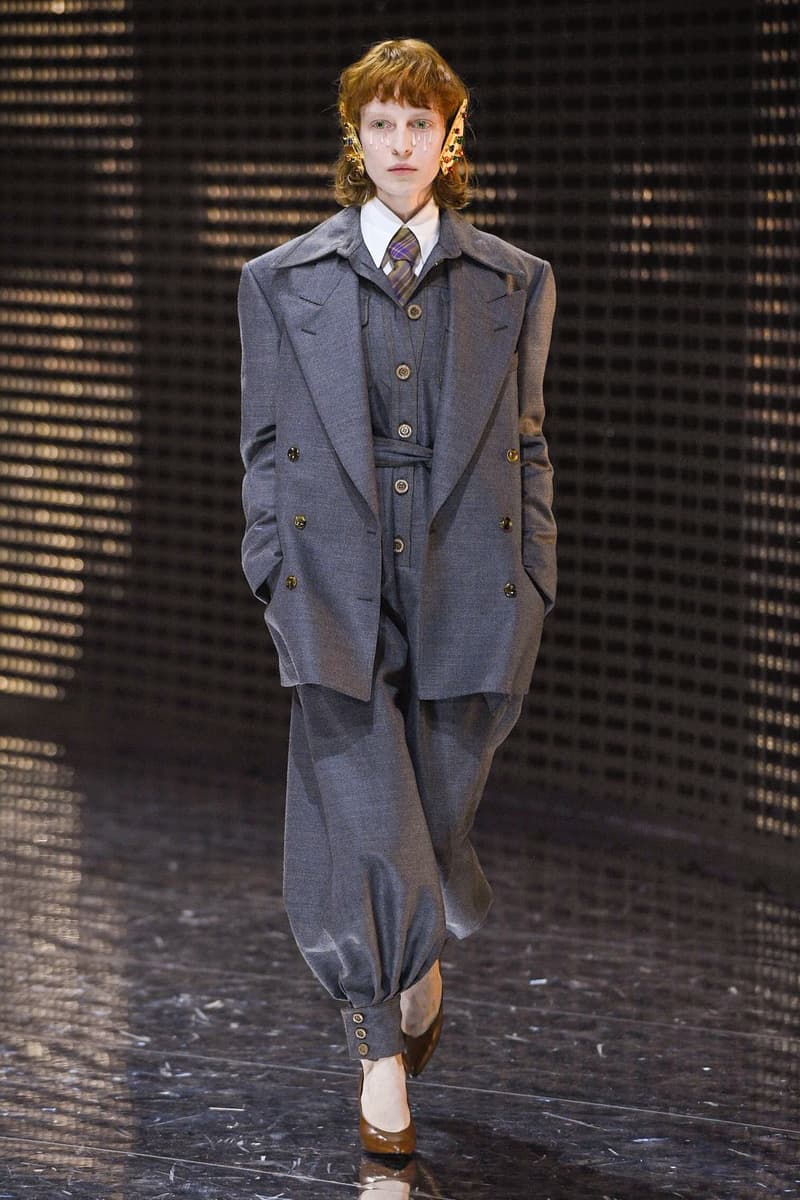 9 of 30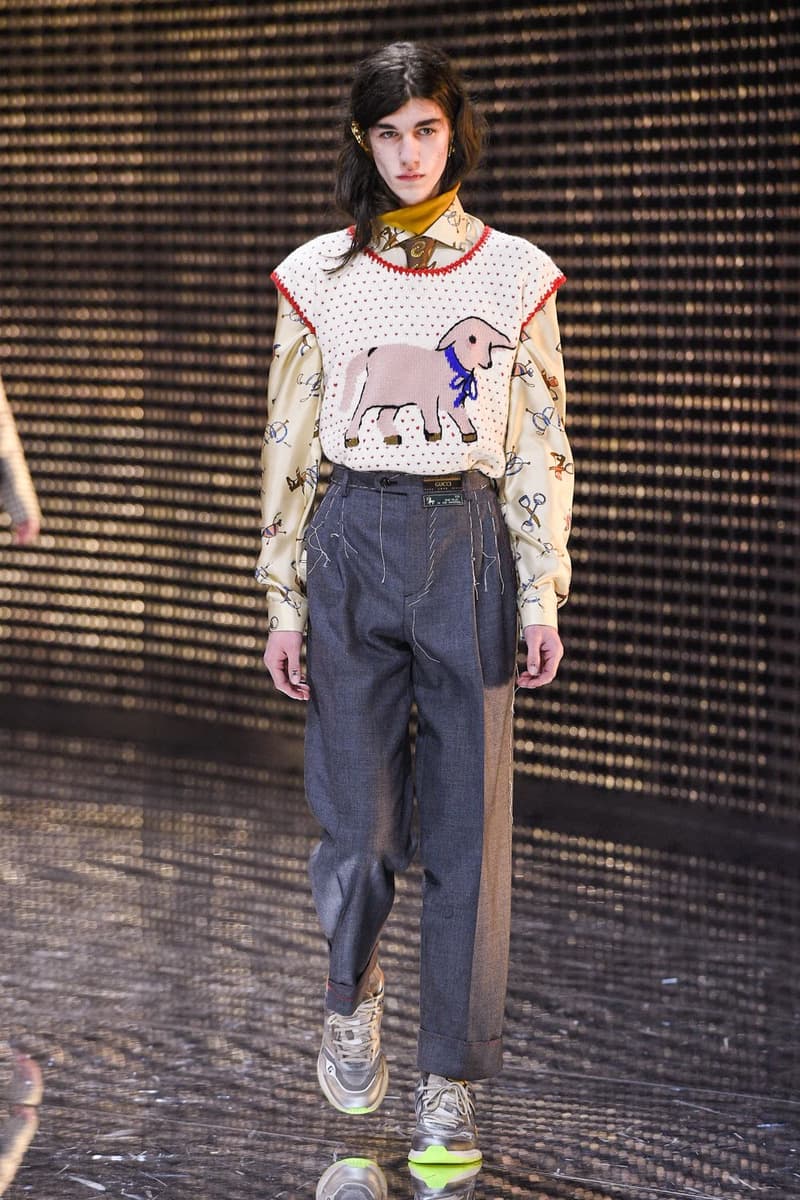 10 of 30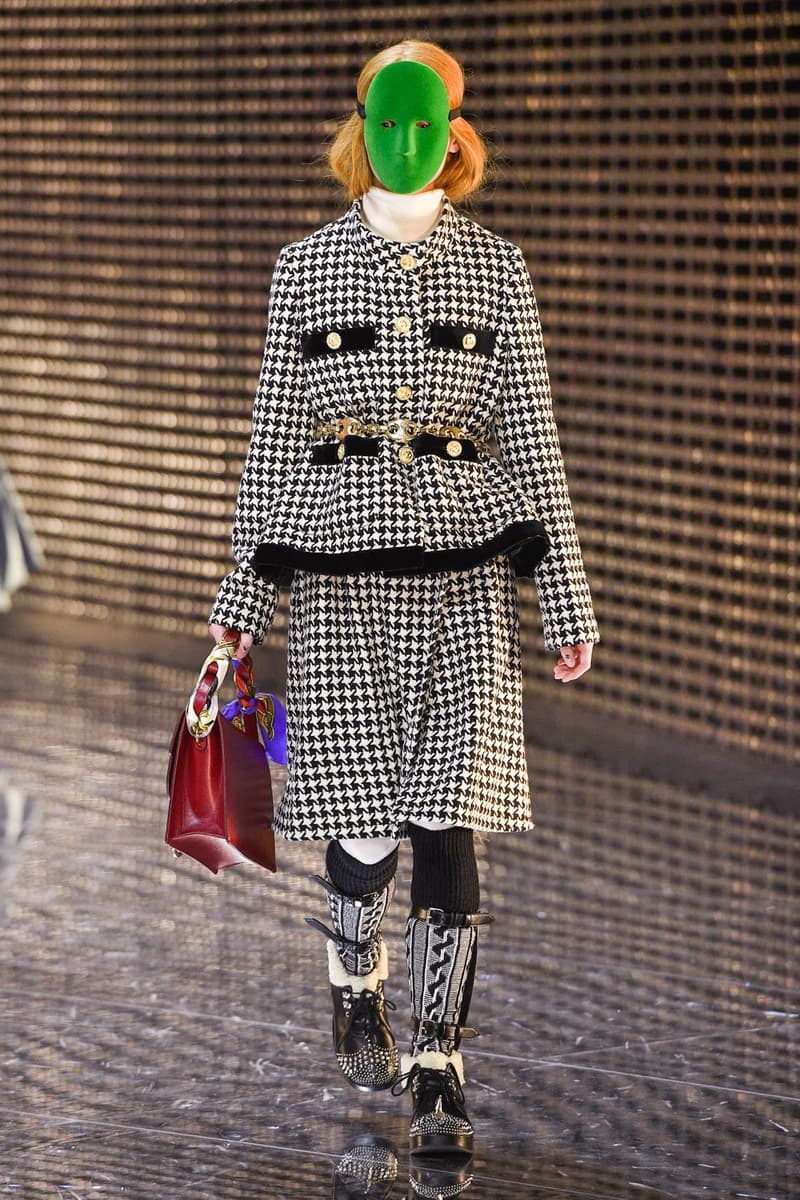 11 of 30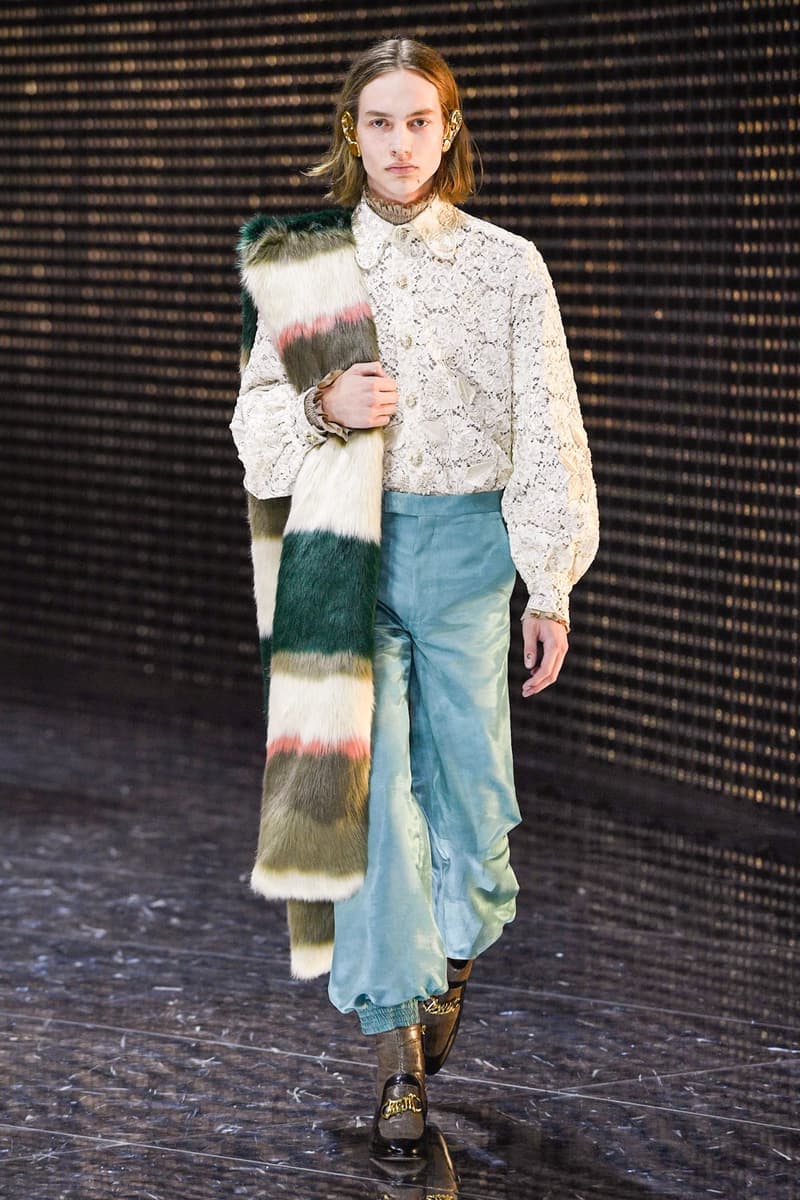 12 of 30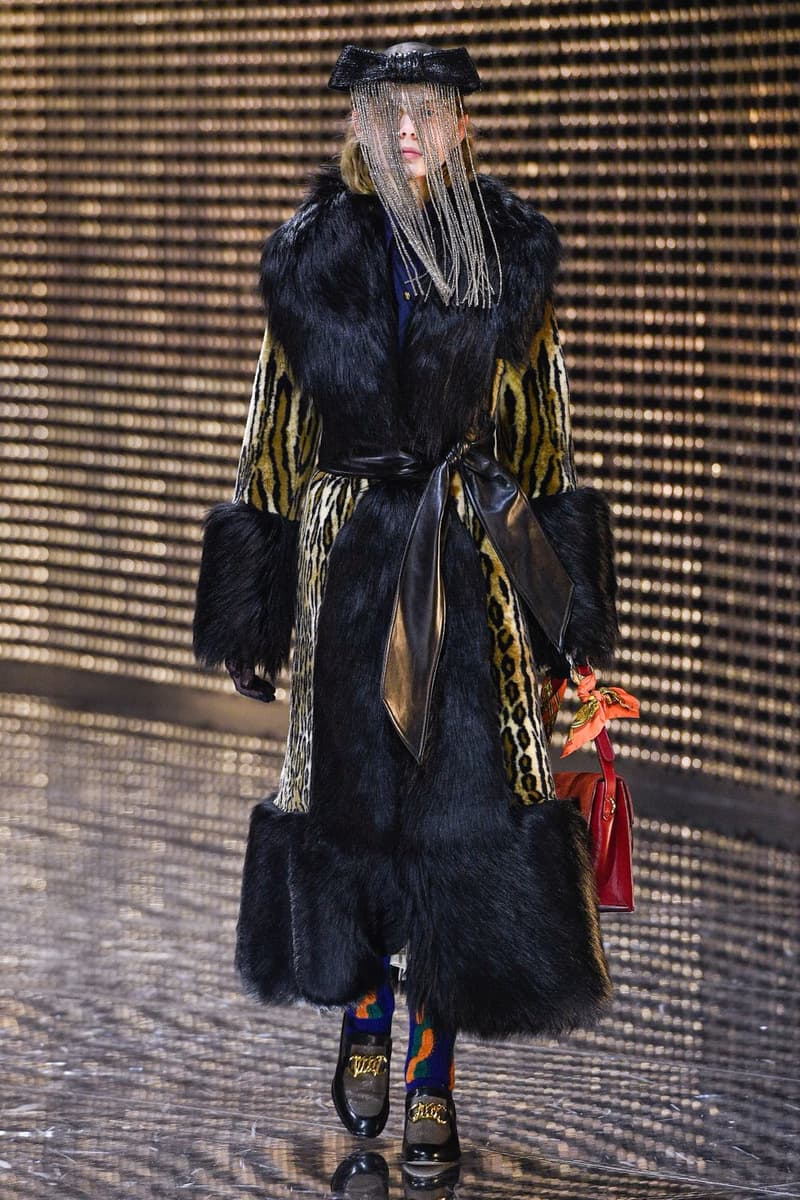 13 of 30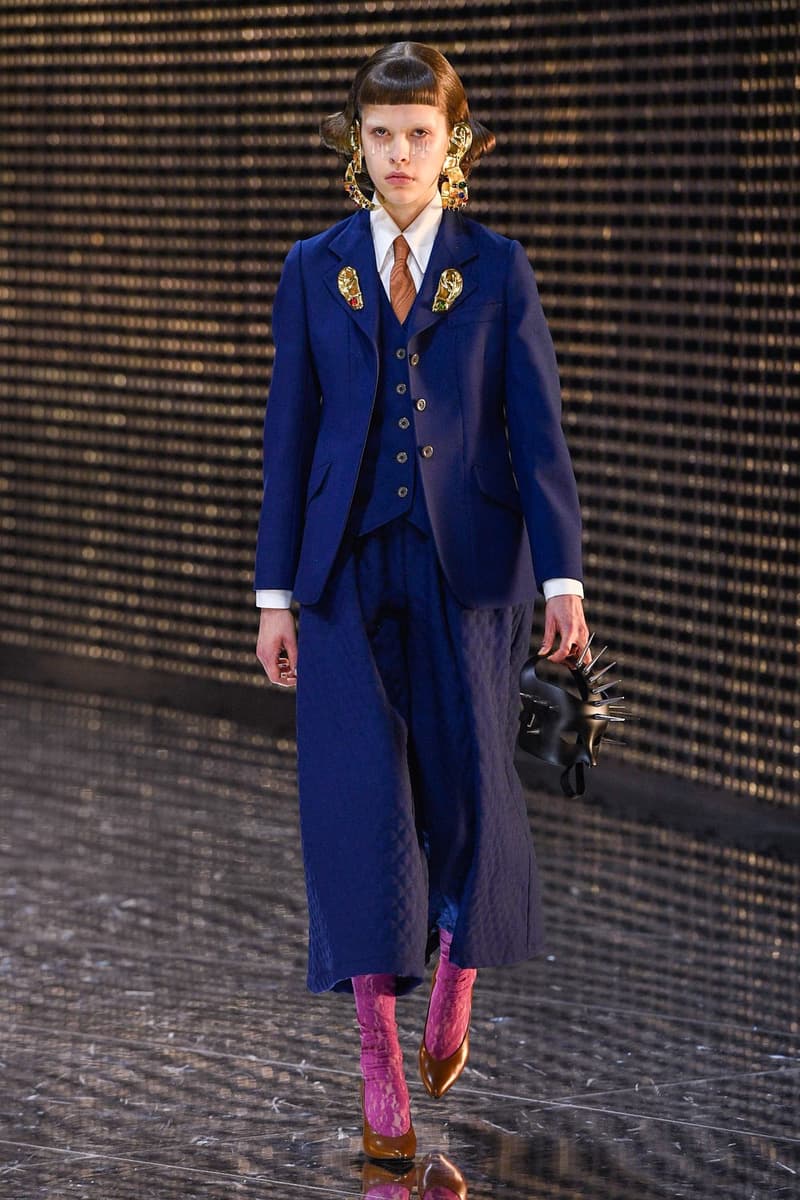 14 of 30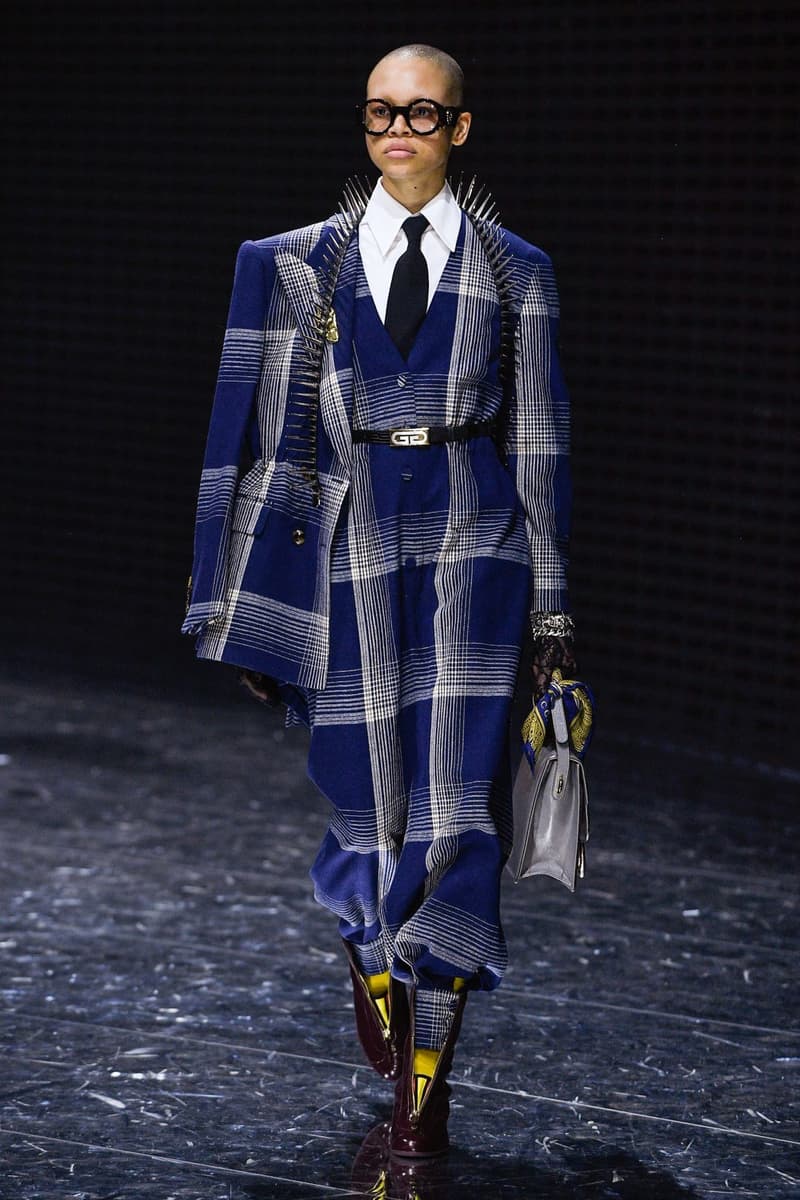 15 of 30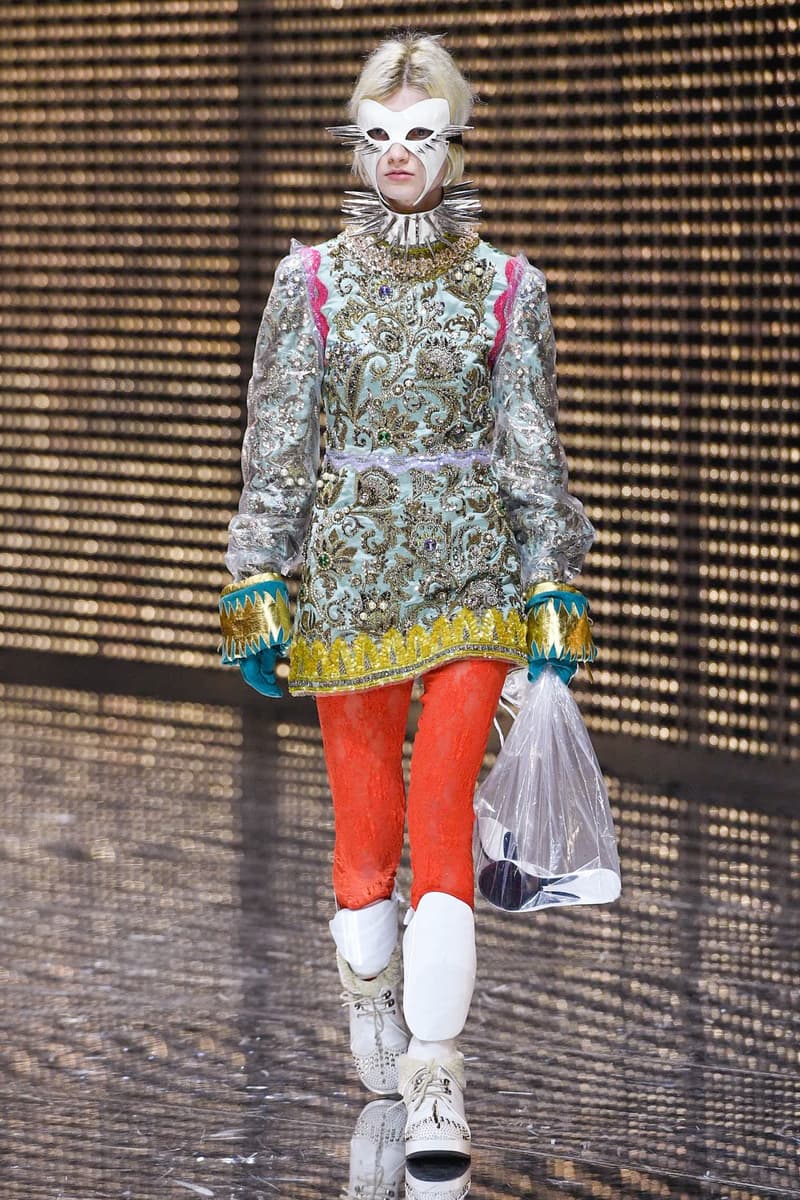 16 of 30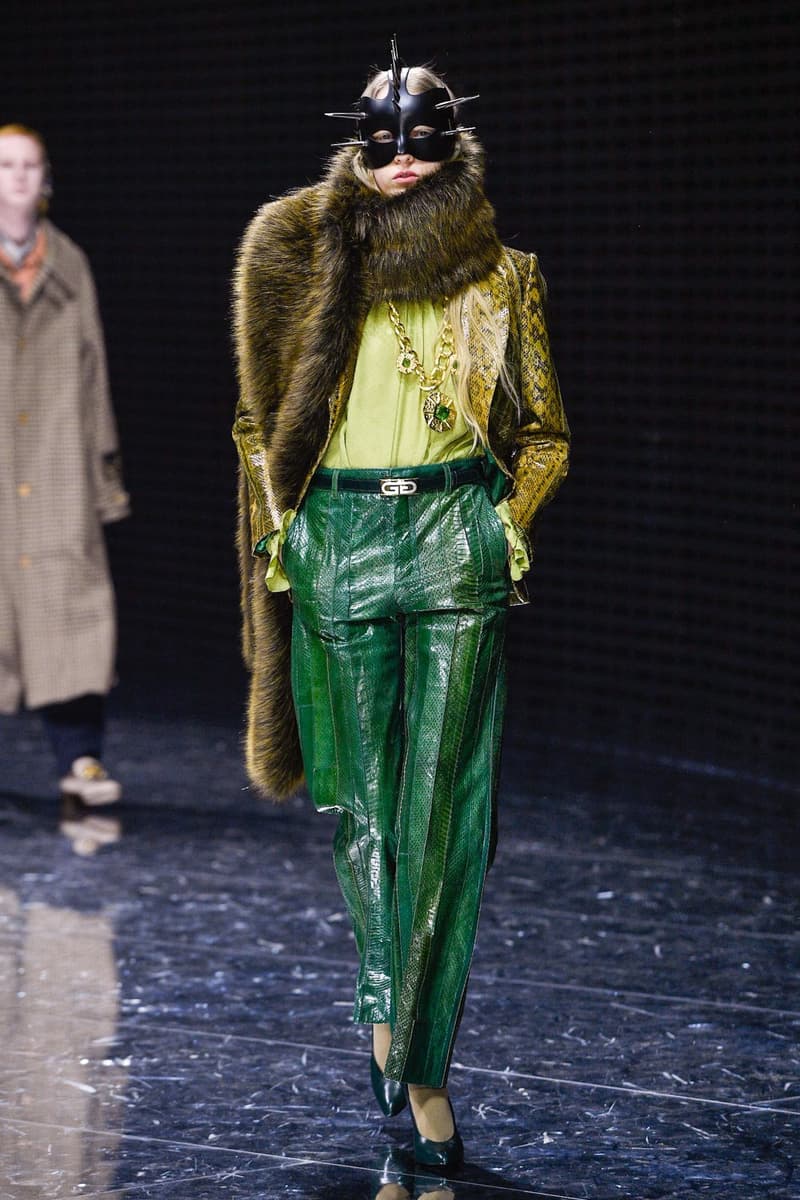 17 of 30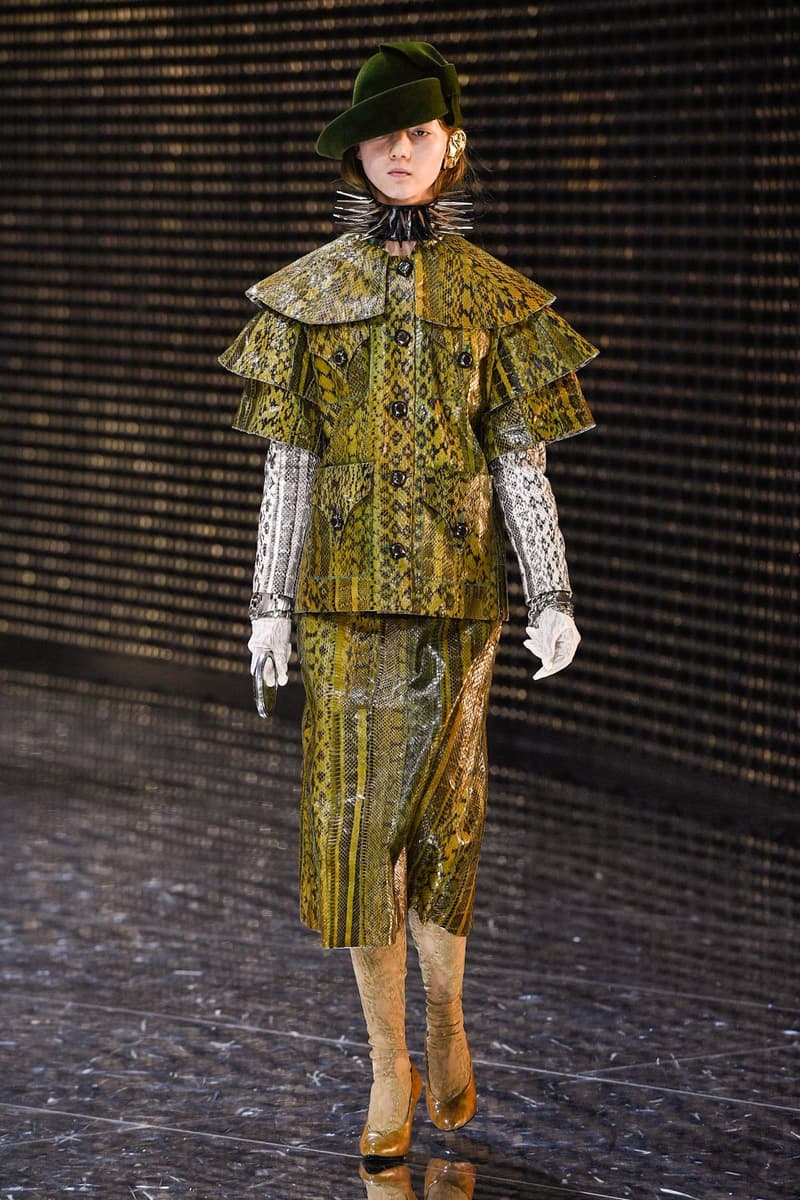 18 of 30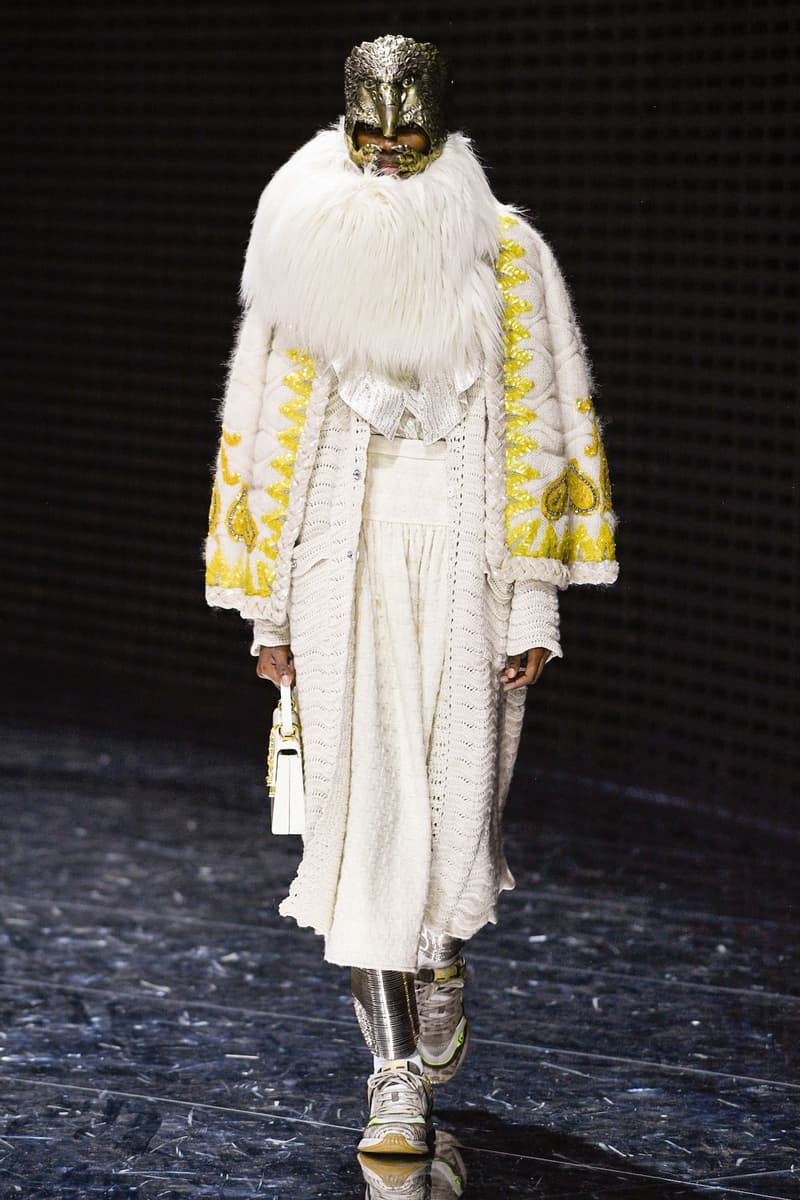 19 of 30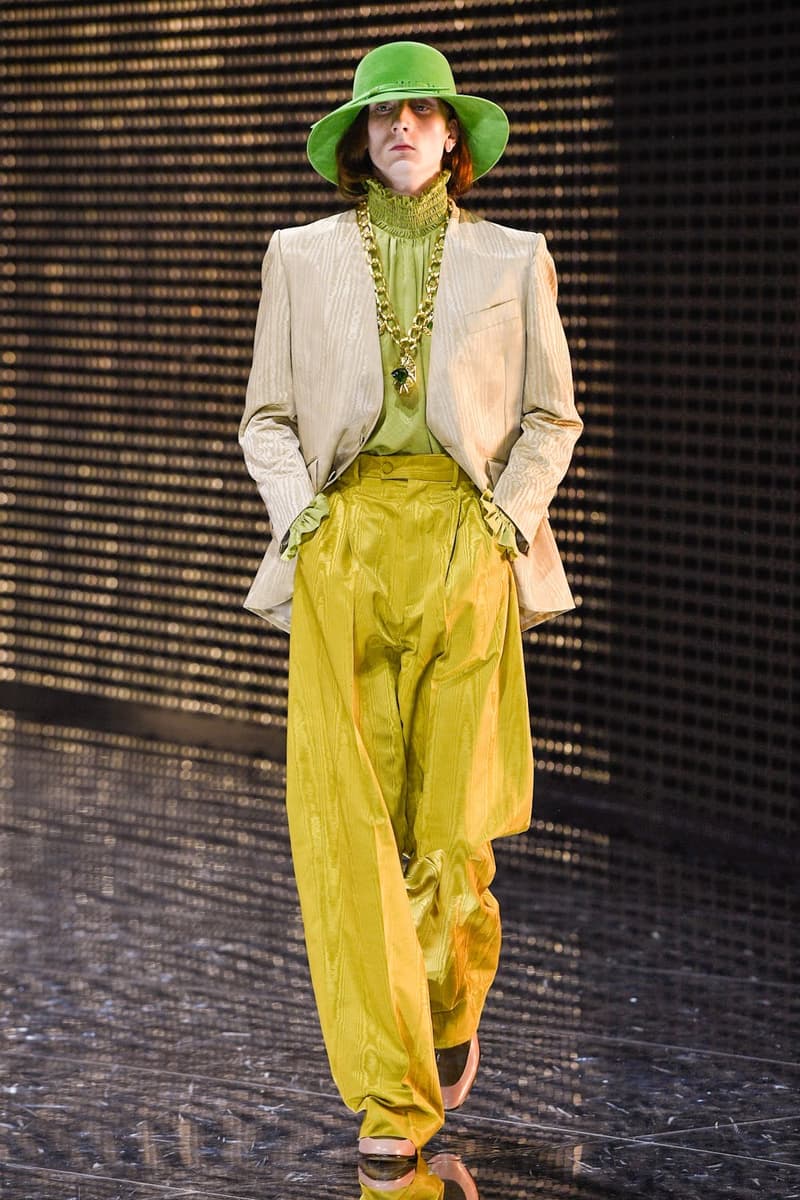 20 of 30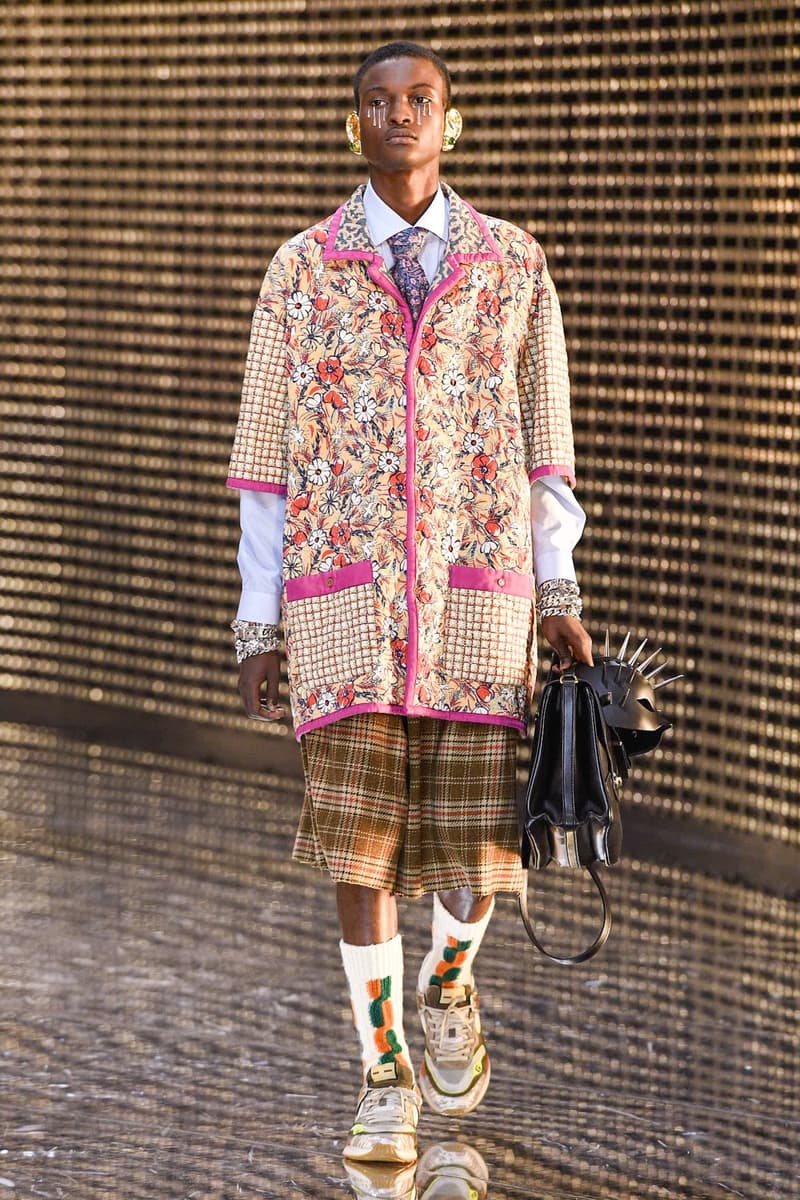 21 of 30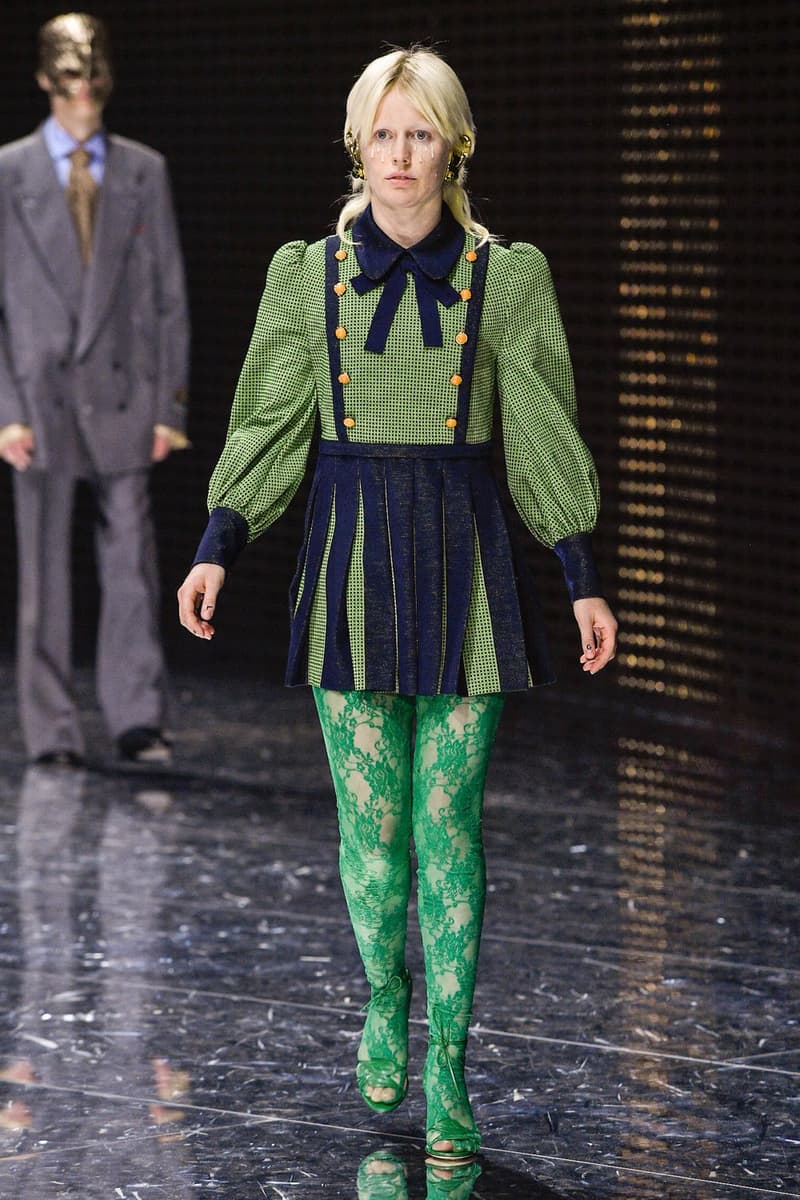 22 of 30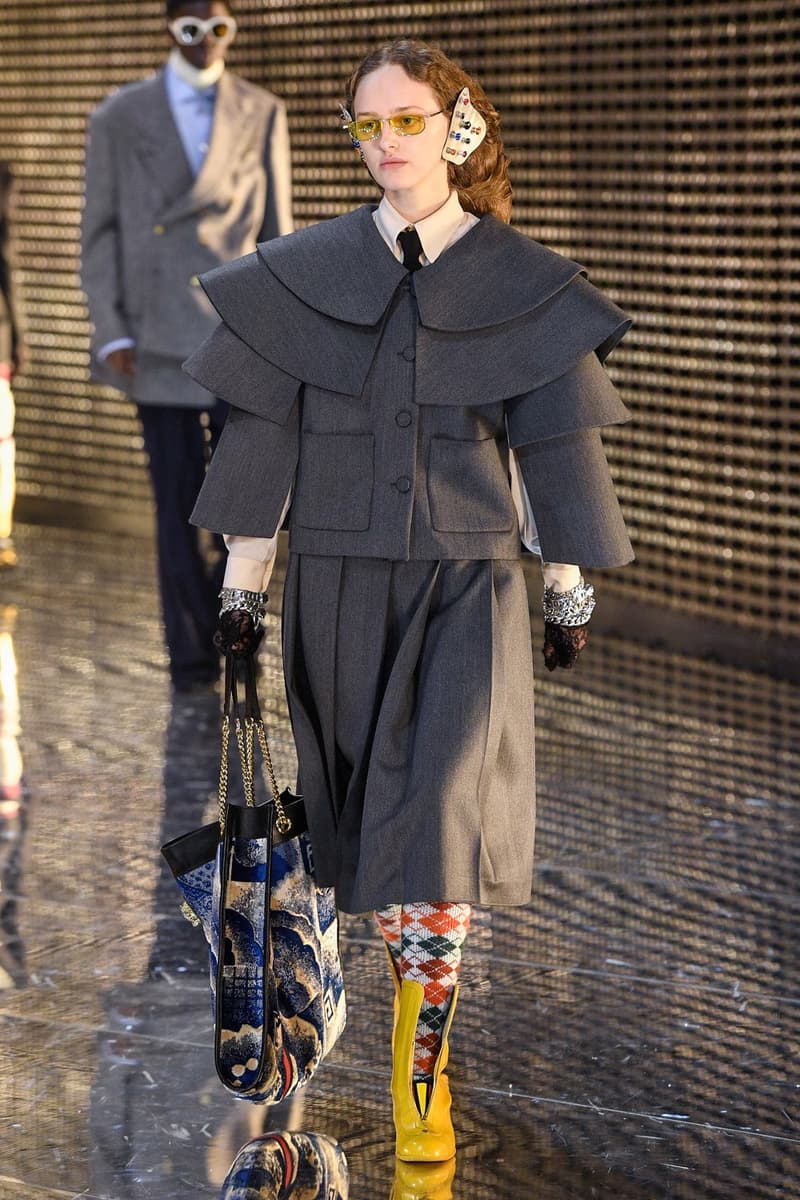 23 of 30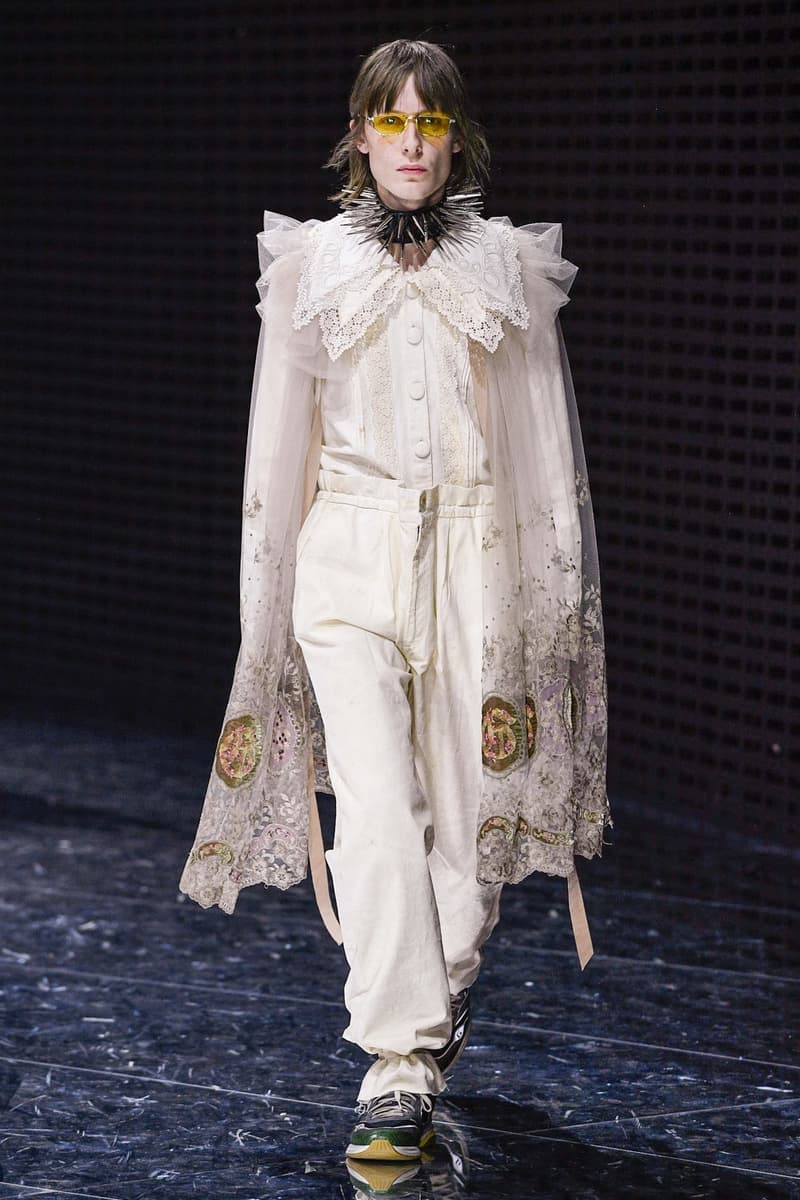 24 of 30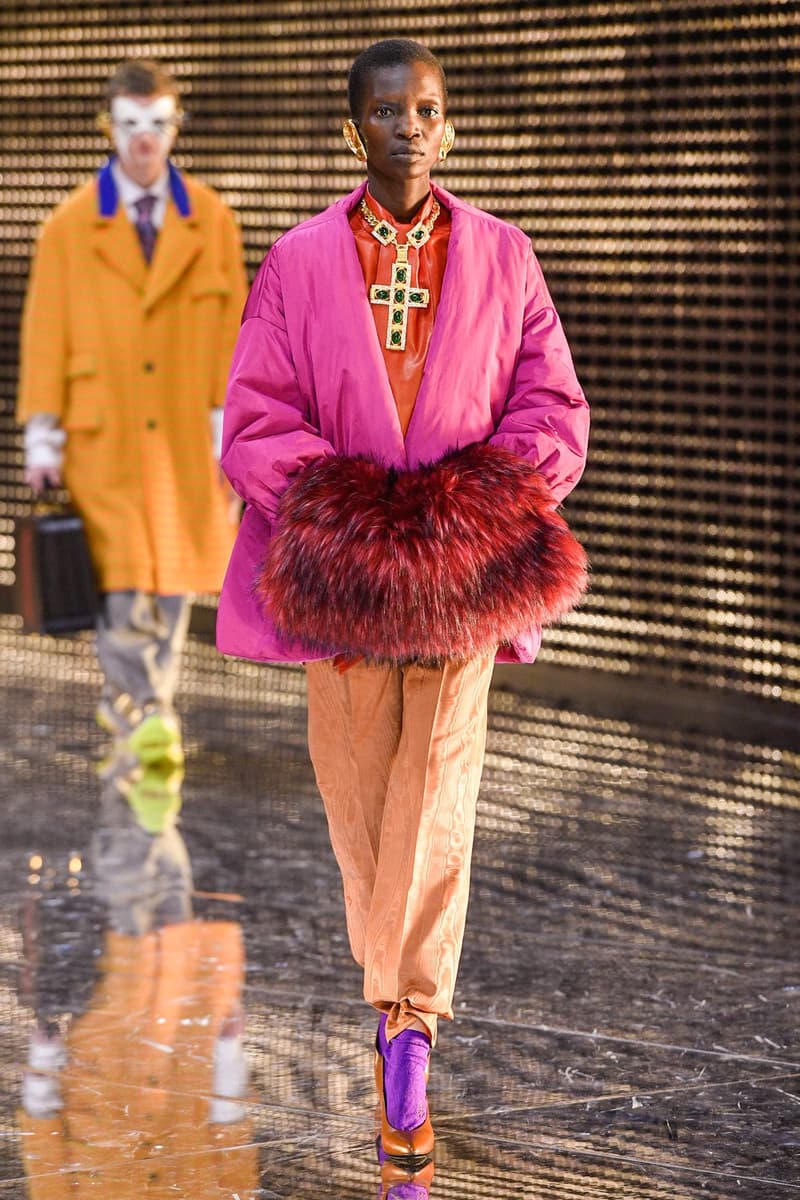 25 of 30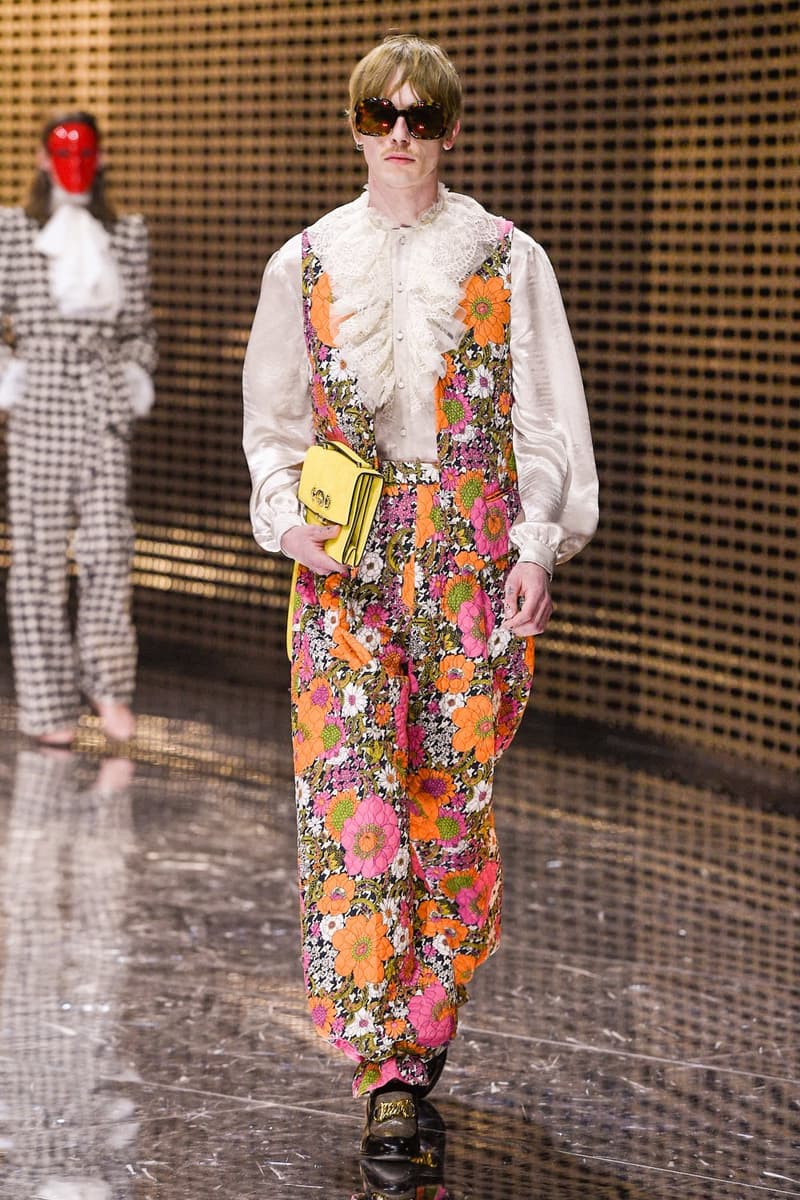 26 of 30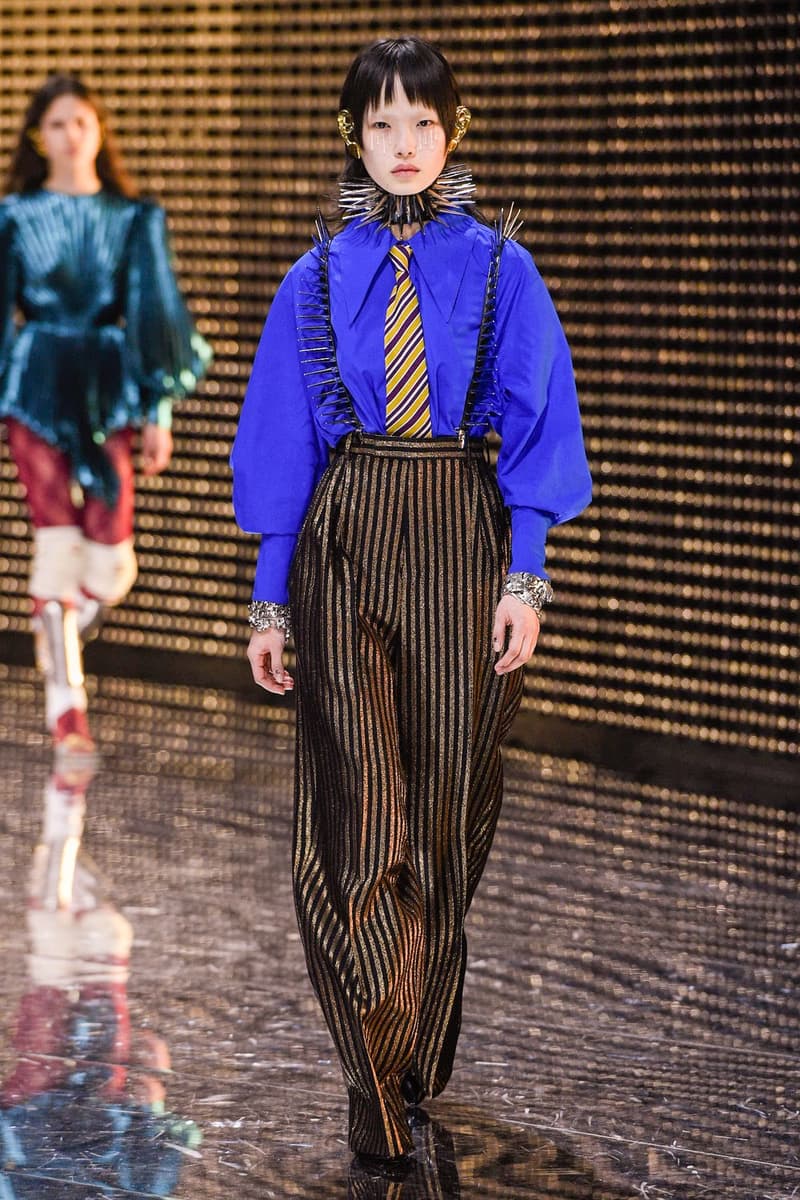 27 of 30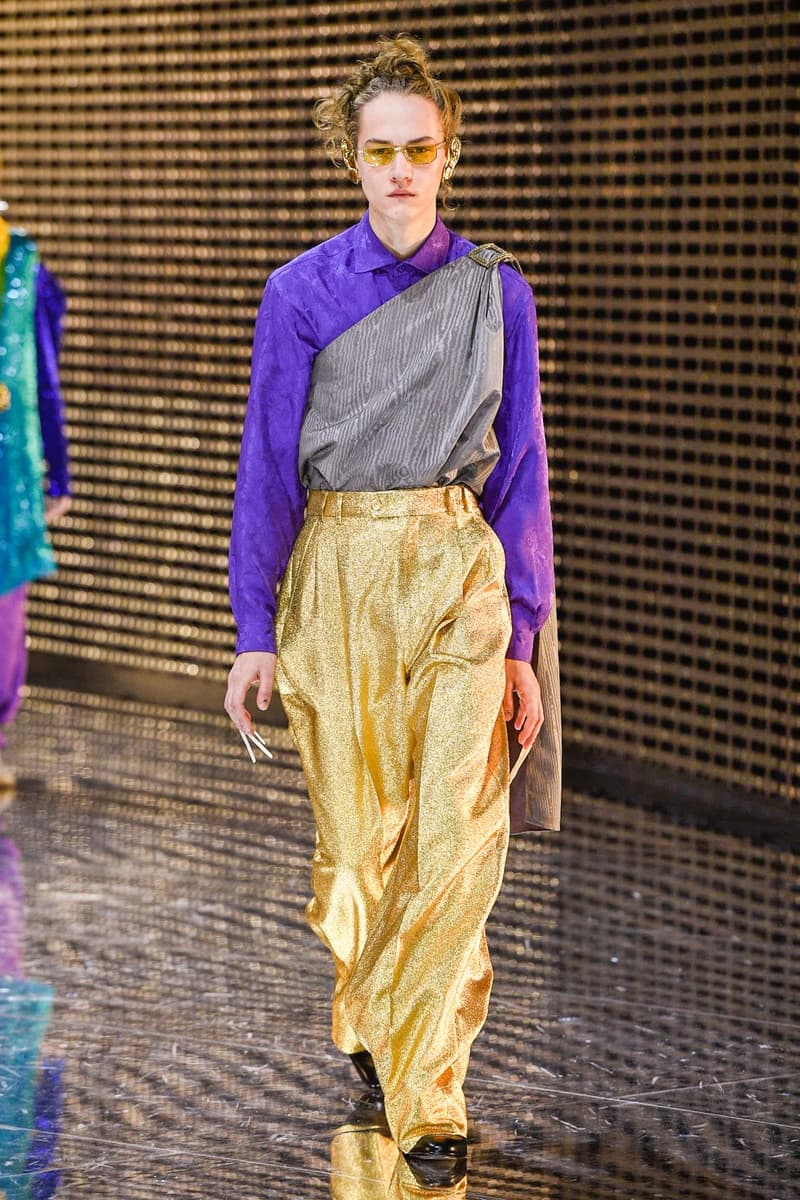 28 of 30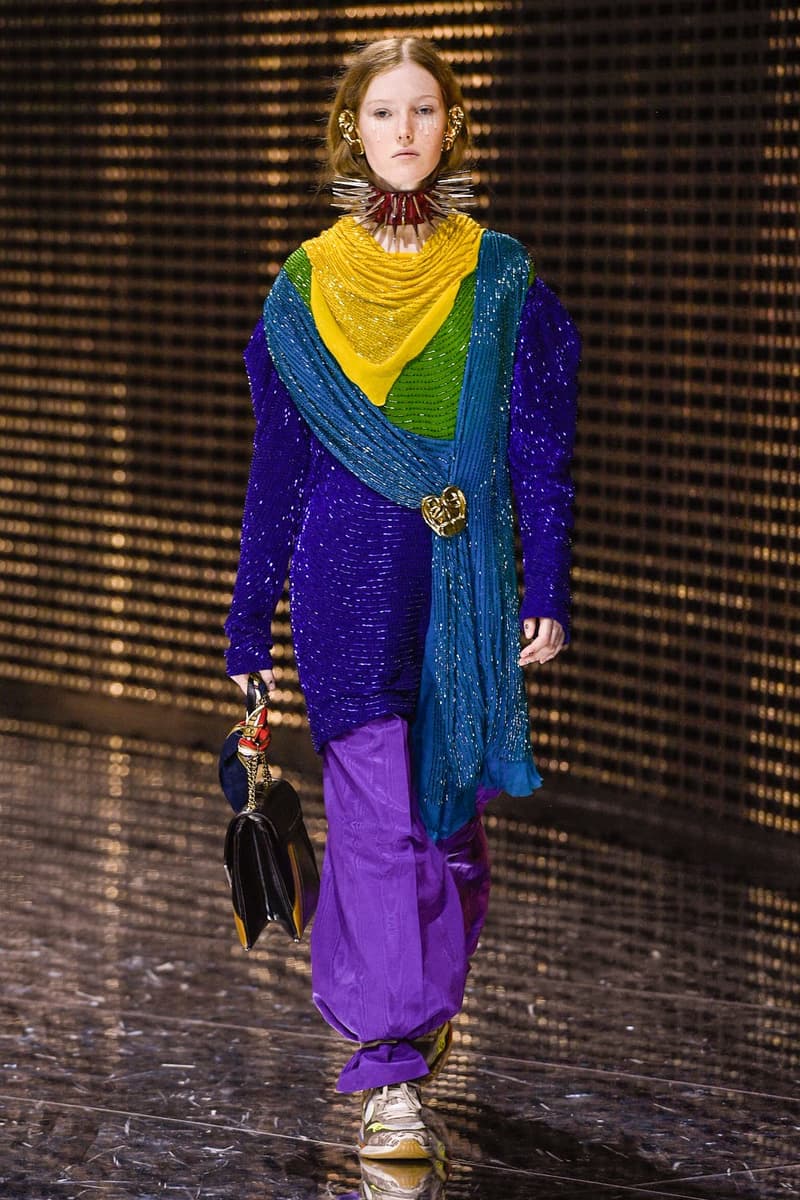 29 of 30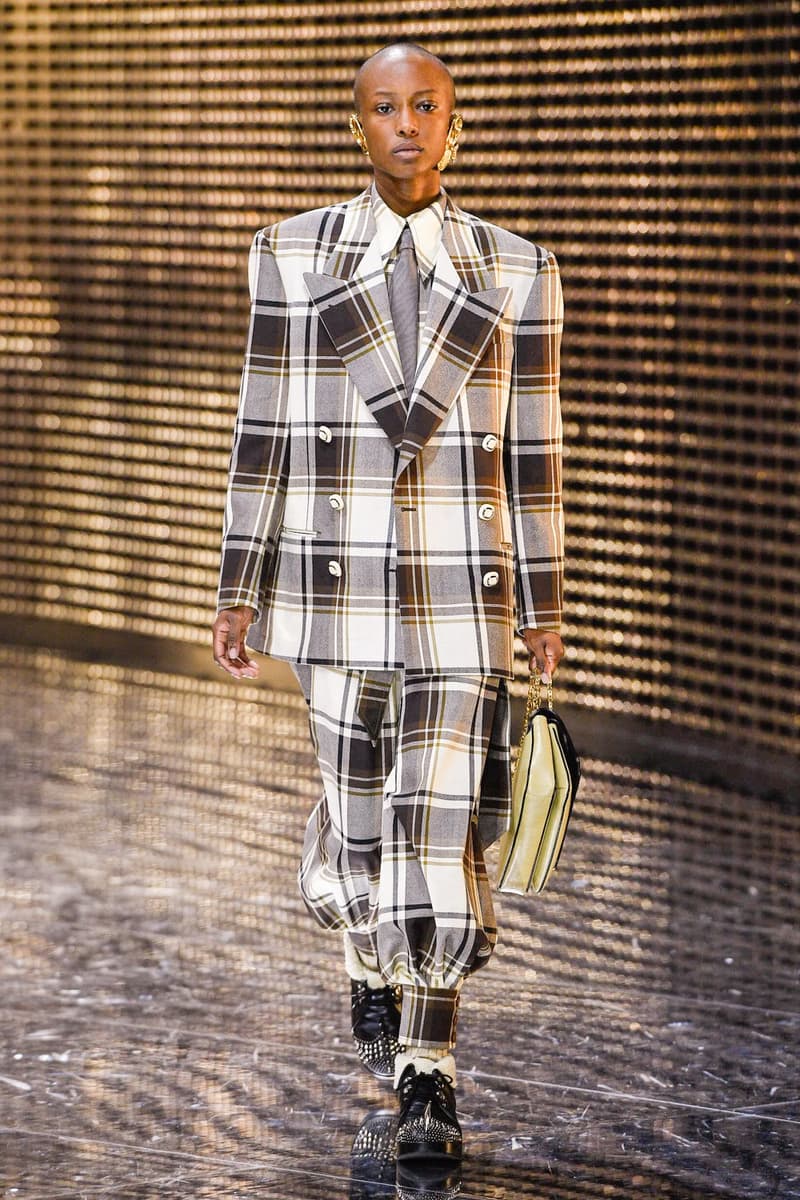 30 of 30
When it comes to Alessandro Michele, one can never be sure what the designer will bring to the table. Since his appointment at Gucci in 2016, the designer has managed to redefine the luxury fashion house and has also created and refined an aesthetic that has made Gucci one of the most sought after brands at the moment.
For his Fall/Winter 2019 show at Milan Fashion Week, Michele entered a dream world. Guests received invitations arriving in a wooden box, which opened up to reveal a papier-mâché mask of Hermaphroditus who in Greek mythology was said to be a two-sex child with a name made from his parents' names, Aphrodite and Hermes. Hermaphroditus became a symbol of androgyny, which is something Michele took inspiration from for the FW19 range.
Guests entered the show space which was crafted from more than 120,000 LED lightbulbs, forming a bright elliptical wall integrated with mirrors and a long, mirrored runway. Covered from floor to ceiling with mirroring materials, the space was designed by Alessandro Michele to resemble a kaleidoscope.
As for the collection, Gucci debuted a wide range of patterns, textures and graphics, following the signature "more is more" aesthetic the label has become known for. The show saw models parading down the runway wearing masks, all inspired by a range of artwork like Fashion Fiction #1 by Eduardo Costa from 1966. The theme of androgyny remained true throughout the full show, with all models wearing dresses, blouses and extravagant pieces that captured Michele's eclectic vision for the collection.
Take a look at some of the best looks from the Gucci Fall/Winter 2019 collection in the gallery above, and stay tuned as Milan Fashion Week kicks off this week with some of this seasons must-see shows.