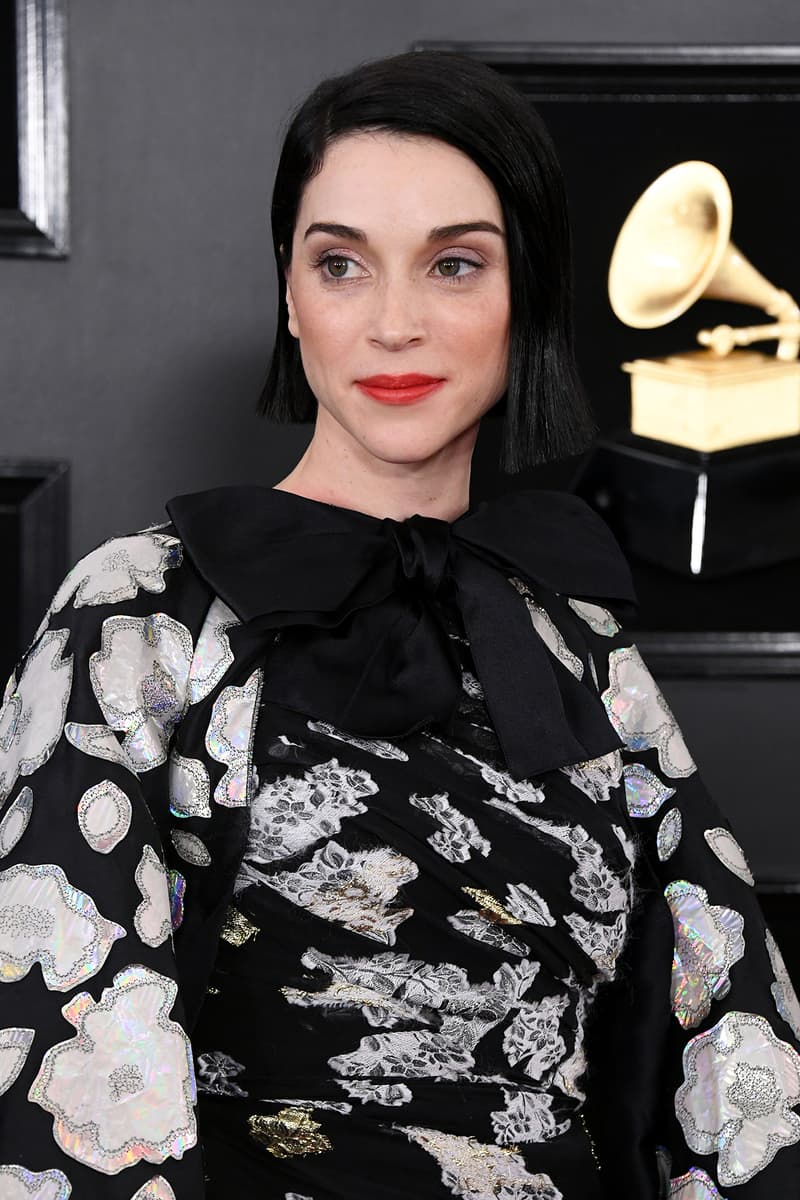 1 of 2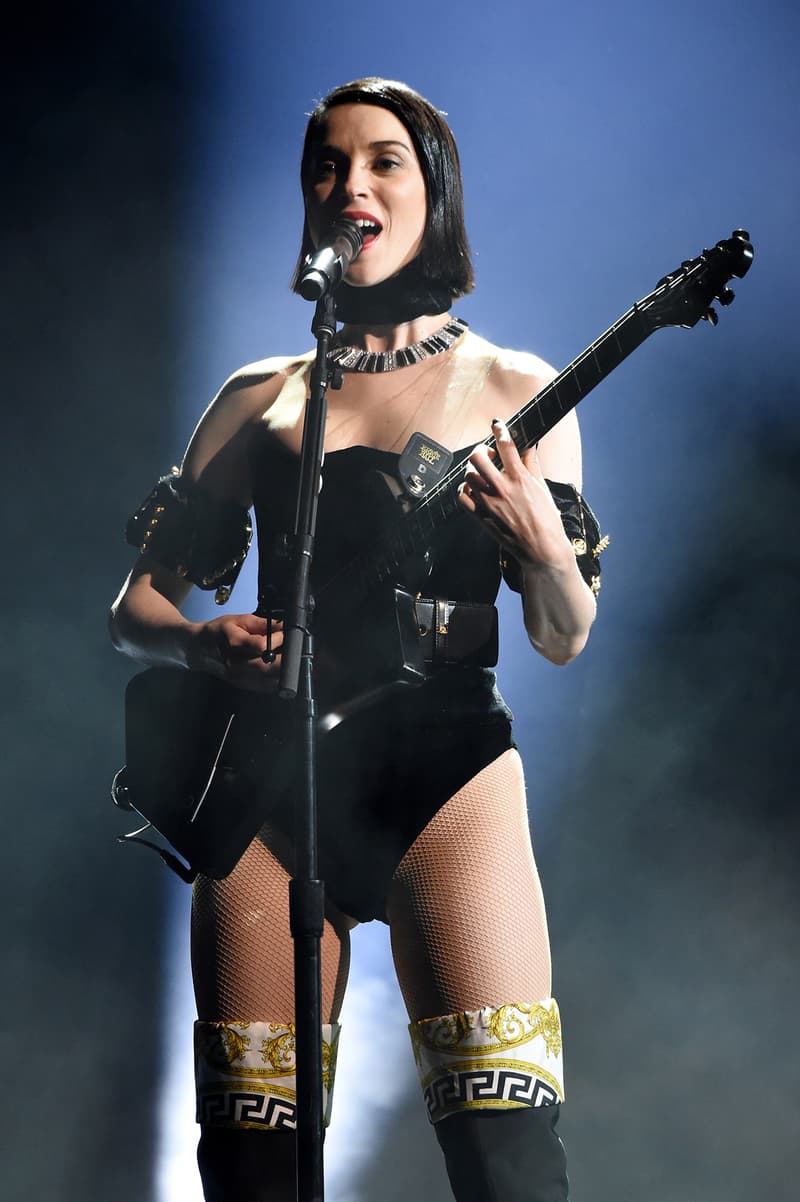 2 of 2
Music
St. Vincent's Makeup Artist Breaks Down Her 2019 Grammys Glam
Using Dior Makeup, Hinako created a stage-ready look inspired by the artist's music.
St. Vincent's Makeup Artist Breaks Down Her 2019 Grammys Glam
Using Dior Makeup, Hinako created a stage-ready look inspired by the artist's music.
Between putting on a dance-inducing performance of "Masseduction" and "One Kiss" with Dua Lipa and receiving the honor of Best Rock Song, the 61st Grammy Awards was a night to remember for St. Vincent.
To complement her outfit changes — from a Giambattista Valli Haute Couture dress with holographic details to a custom Versace look — Annie Clark rocked a side part bob with a defined eye look and a red carpet-appropriate bold lip. We caught up with the singer's makeup artist Hinako before the ceremony began to to learn how she achieved the Grammy glam with her Dior Makeup kit. Read on to see how St. Vincent got ready for the big event.
Watch her steamy performance here in case you missed it. For more from 2019 Grammys, head here to check out the full list of winners.
Do you have any tips on prepping skin for a red carpet event like the Grammys?
My tips on prepping Annie's skin for a big event like tonight are hydrating her skin as much as possible with toner, without using too much oil or cream. I've found if I use too much oil or heavy cream before applying makeup, the foundation might not sit well on her skin and the skin gets oily quickly. I prefer not to use too much powder on her skin because it gets cakey after a long night.
Can you talk us through some of the Dior Makeup products you used to achieve this look?
I love using the Dior Capture Youth Age-Delay Resurfacing Water. In order to make gorgeous skin that lasts through a long Grammy night, I believe it's essential to hydrate the skin with toner. The Dior Capture Youth Age-Delay Resurfacing Water rehydrates the skin and makes it much more receptive to the next product I'm going to use. It's just the perfect product to begin prepping the skin with.
The next hero product was Dior 5 Couleurs 257. Inspired by the look of Annie's gown, I wanted her eyes to evoke the look of a prism glass. The Dior 5 Couleurs 257 gave me the exact colors and texture I was looking for.
Finally I couldn't complete this look without Rouge Dior 999 and Rouge Dior Ultra Rouge 651. These colors couldn't be more perfect for her lips and the overall look. I wanted a deep orange-red hue, so I first applied Rouge Dior 999, then layered Rouge Dior Ultra Rouge 651 over the first to make the perfect shade.
Did you take inspiration from her music and personal style when conceptualizing this makeup look?
Absolutely. Annie's music and personal style go hand in hand, so I take direct inspiration from both. Annie is a natural spirit, yet she is also strong and always pushing boundaries in both music and style. I try to reflect each of these elements in the makeup, in order to be true to her. So I went for natural skin, accentuating her eye and brow structure, finally punctuating the look with a strong lip color. I also took inspiration from her gown, which changed colors with the changes in light, like a prism glass. So I did the same with her eyes. The eyeshadow palette is perfect for the look I wanted to achieve.
What are your go-to techniques to create a camera- and stage-ready base that lasts all night?
I mentioned this before and will say it again because this is the secret to a lasting camera- and stage-ready base — hydrate, hydrate, hydrate! Again, I always hydrate with toner, then I apply cream or oil depending on what her skin feels like after the process. For example, if her skin feels a little too oily, I use a makeup sponge to pat skin and absorb the excess oil and then I apply the foundation. That way the foundation sit better on the skin and last longer.