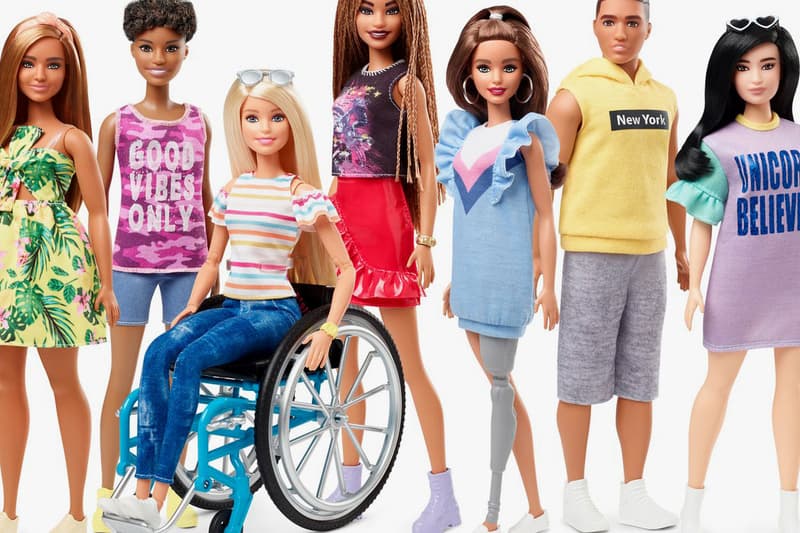 Barbie Debuts New Dolls in Wheelchair and With Prosthetic Leg
Arriving next fall.
Mattel has revealed its new line of Barbie dolls introducing a diverse array of dolls for Fall 2019. The Barbie Fashionista line will include a Black doll with natural curly hair, a curvy doll as well as one in a wheelchair and another with a removable prosthetic leg. More than 100 new styles will also be added to the capsule in order to promote diverse and better reflect the world. Kim Culmone, Mattel's vice president of Barbie Design, shares the process behind creating the new Barbies:
 "[There will be] additional body sizes — a Barbie with a smaller bust and less-defined waist. A wheelchair or doll in a wheelchair was one of the most requested items through our consumer … hotline. It's important to us to listen to our consumers."
Culmone hopes that this will begin a positive relationship with Barbie lovers who wish to be represented by the doll: "It is a continuation of our mission to really show all girls they have limitless potential, that it's not the end. This is just a continuing commitment thats about the present and the future."
The new Barbie doll will be available for purchase in Fall 2019. Preview the range above and let us know your thoughts below.