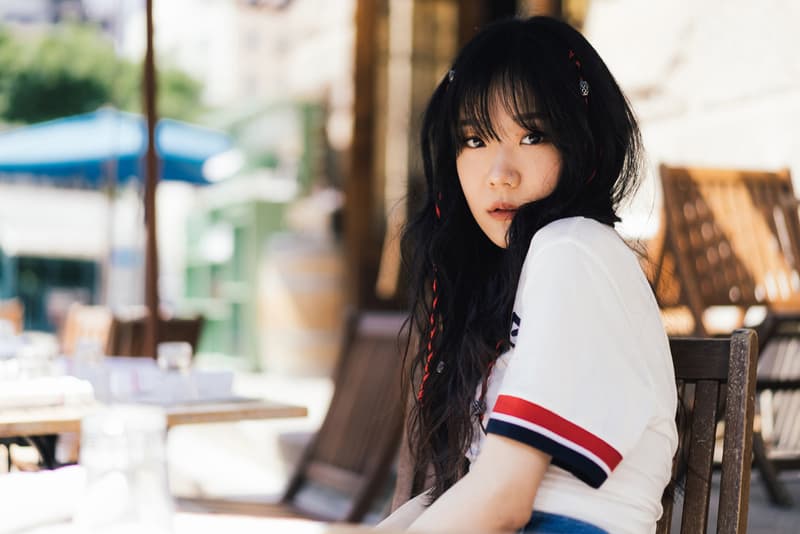 Music
5 New K-Pop Groups & Singers We Have on Our Radar in 2019
Featuring TXT, KATIE, Somi and more.
5 New K-Pop Groups & Singers We Have on Our Radar in 2019
Featuring TXT, KATIE, Somi and more.
K-pop is becoming bigger and bigger here in the United States. 2019 is steadily becoming a breakout year for numerous groups and singers. Whether it be the release of a debut album backed by Big Hit Entertainment, or the announcement of a beauty partnership, the Korean music industry has its eyes set on Western domination. The rise of K-pop has been almost impossible to ignore since numerous groups or soloists have continued climbing the Billboard charts or racked up millions of listens on streaming platforms like Spotify making their mark. In this roundup, we're highlighting the top five groups and singers you should know about right now.
Keep reading to find out which artists we'll be paying special attention to this year.
KATIE
R&B singer KATIE is a quiet storm. After spending three years under YG Entertainment following winning the reality competition show K-pop Star 4, she switched to a start-up named AXIS founded by ex-YG creative director, SINXITY. Her English-langauge debut, "Remember" released a few months back showcases her golden vocals and presents her ability to not place herself in a box creatively.
Somi
At 17 years old, bilingual singer Somi has already racked up quite a following after appearing on shows such as Sixteen and Produce 101 (which she won first place). According to Billboard, following her announcement of her departure from JYP Entertainment, she is reportedly making her debut as a solo singer under The Black Label, a subsidiary of YG Entertainment. What could start a new chapter for Somi is a standalone career since she has previously been a part of three groups: I.O.I, Unnies and Girls Next Door.
Cherry Bullet
FNC Entertainment's girl group Cherry Bullet was announced back in 2017 with members Yuju, Jiwon and Bora, according to Billboard. Currently, the group has grown to 10 members which also includes Mirae, Hayoon, Kokoro, Remi, Chaerin, Lin Lin and May. In January, the act released their debut EP Let's Play Cherry Bullet which featured three, catchy tracks, one being the lead single "Q&A." At the moment, this track has almost 2 million streams on Spotify, which can be attributed to its easygoing, energetic beat paired with the Cherry Bullet's distinct voices. As the year progresses, we'll be keeping our ears glued to any current happenings from the 10-member act.
TXT
Back in January, Big Hit Entertainment announced the arrival of the boy band TOMORROW X TOGETHER (TXT) six years after BTS' debut. The new group is made up of five members which include Yeonjun, Soobin, Beomgyu, Taehyn and Hueningkai. Following the announcement of the group, Big Hit rolled out pop-infused introduction videos for each member, which raked in over 61 million YouTube views. Fast forward to February and the group released the March drop date of their debut album titled The Dream Chapter: STAR. The five-track album is headlined by "CROWN," an upbeat single which addresses growing pains. As a whole, the compilation is an enjoyable listen marked by memorable beats and harmonious cuts.
(G)I-DLE
Cube Entertainment's newest girl group (G)I-DLE is one of the biggest breakout acts from 2018 worth paying attention to. (G)I-DLE includes the following members: Miyeon, Minnie, Soojin, Soyeon, Yuqi and Shuhua. Last May their first single "Latata" and debut album I Am climbed up the Billboard charts. Notably, the act debuted at No. 2 on the World Digital Song Sales chart on August 24, for their track "Hann." Billboard reports that according to South Korea's Gaon chart, the six-member group had one of the "100 biggest digital hits of the year in the country." Their previously released single "Pop/Star" which dropped in November quickly went viral. In February, the group released a visual for their song "Senorita" and announced a beauty partnership with Sephora and Memebox.
Share this article