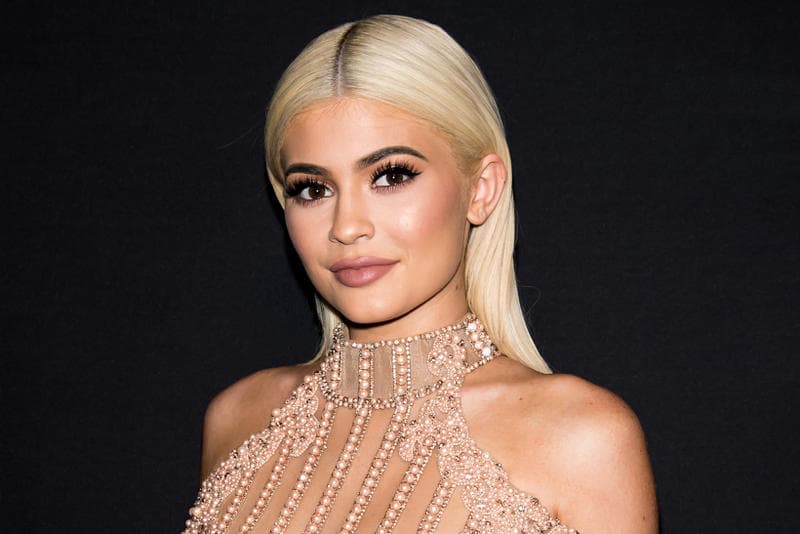 Culture
"Not a Dime in My Bank Account Is Inherited" — Kylie Jenner Defends "Self-Made" Claims in New Interview
"There's really no other word to use other than self-made because that is the truth."
"Not a Dime in My Bank Account Is Inherited" — Kylie Jenner Defends "Self-Made" Claims in New Interview
"There's really no other word to use other than self-made because that is the truth."
Kylie Jenner is the cover star of Interview Germany's first Spring/Summer 2019 issue. The beauty mogul posed in Dolce & Gabbana and Iris Van Herpen for the inaugural photo spread. For the SS19 interview she delves into her motherhood, makeup and her controversial status as America's youngest "self-made" billionaire, an accolade given to her by Forbes. When asked about the "self-made" claim she defends her position and insists that her fortune is entirely self-produced:
Kylie Cosmetics has officially turned you into a beauty billionaire, and the youngest self-made billionaire in history. How does that feel?

KJ: I never thought that this could happen. I believed in Kylie Cosmetics but I didn't even know what I was getting myself into. It feels amazing, it's wild, and being the youngest ever to do it is a blessing. I now want to focus on giving back to people and doing things that I'm passionate about.

A lot of people feel like the term "self-made" is not 100% accurate in your case…

KJ: There's really no other word to use other than self-made because that is the truth. That is the category that I fall under. Although, I am a special case because before I started Kylie Cosmetics, I had a huge platform and lots of fans. I did not get money from my parents past the age of 15. I used 100% of my own money to start the company, not a dime in my bank account is inherited… and I am very proud of that.
Jenner goes on to tease her upcoming ventures and shares her thoughts on social media. Read the full feature at Interview and preview her editorial below.
Share this article