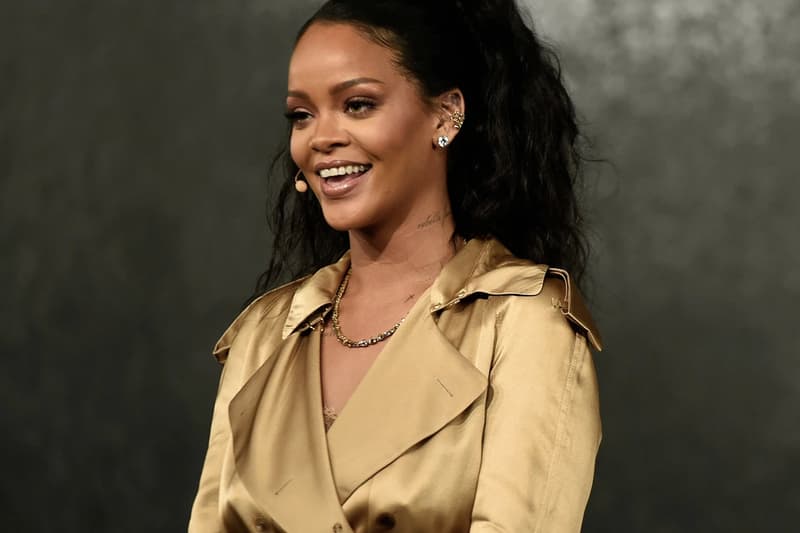 Culture
Rihanna's Net Worth Is Literally Mind-blowing
Find out just how much the entrepreneur has in the bank.
Rihanna's Net Worth Is Literally Mind-blowing
Find out just how much the entrepreneur has in the bank.
Rihanna is a woman of many talents; aside from blessing us with bops for the best part of a decade, she's a legit business woman and serial entrepreneur. Following the success of her partnership with PUMA, Rihanna shook the cosmetics industry with the launch of Fenty Beauty and took on the underwear world with her inclusive line, Savage X Fenty.
Despite the fact she hasn't released a full solo album since Anti in 2016, RiRi continues to make money off the existing music in her back catalog and has secured lucrative endorsements deals and creative partnerships with the likes of MAC, Balmain, Stance and Samsung, amongst others. Additionally, the ever-increasing popularity of both her beauty and lingerie brands is sure to contribute a significant amount to the star's enormous bank balance.
Rihanna has also turned her hand to the silver screen, appearing in movies like Battleship, Valerian and most recently, the girl-power heist film, Ocean's 8, all of which would have come with an impressive salary. Celebrity Net Worth has calculated that Rihanna's current net worth is around an enormous $270 million USD, with the artist raking in roughly $70 million USD per year. With rumors surfacing that she's signed a secret deal to launch a megabrand with LVMH, its safe to say her earnings will only get higher over the next few years.
If you're looking for even more career inspo, be sure to check out Cardi B's net worth too.
Share this article