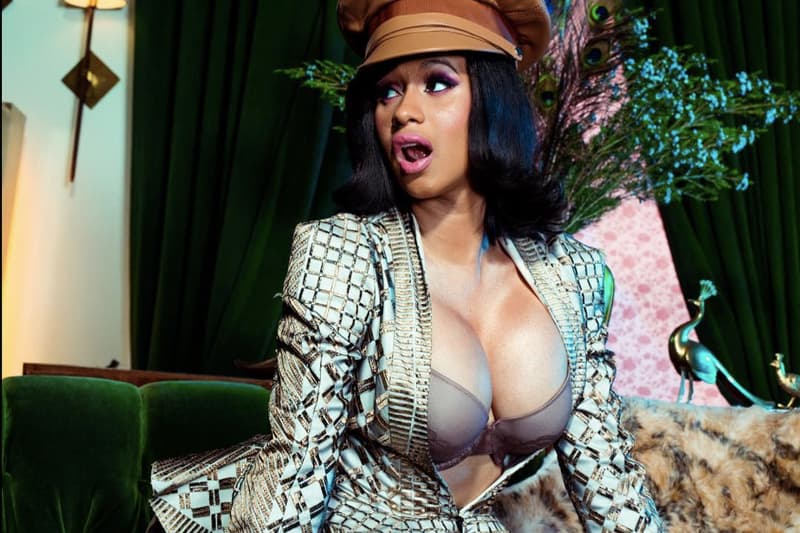 Cardi B's Net Worth Just Keeps on Climbing
Money bag, money bag.
Cardi B has gone from strength to strength  in the last few years – in 2018 alone, she dropped her debut album, Invasion of Privacy and became the first female rapper to have two No. 1s on the Billboard Hot 100. She's also expecting her first child and even recently revealed she had secretly married Migos' Offset last year.
Prior to climbing the charts in the U.S and globally, Cardi B featured on the VH1 reality TV show, Love & Hip Hop New York, although it's unlikely this would have contributed massively to her net worth. Instead, alongside her record, merchandise and ticket sales, the Bronx-born artist's income has been bolstered by partnerships with the likes of Fashion Nova and Steve Madden, as well as her comical commercial for Amazon, which aired during the Super Bowl. Celebrity Net Worth indicates that the rapper's net worth was around $400K USD in January 2016, before climbing to $1.5 million USD the following year – as of September 2017 however, the website claims that Cardi B's earnings have grown to around $4 Million USD.
In related news, have you seen Beyoncé and JAY-Z's collective net worth? They're one of the top 10 richest celebrity couples in the world right now.
---
Share this article