HyunA & E'Dawn Have Officially Joined PSY's New Entertainment Agency, P NATION
The "Gangnam Style" star releases official photos of his company's roster of celebs.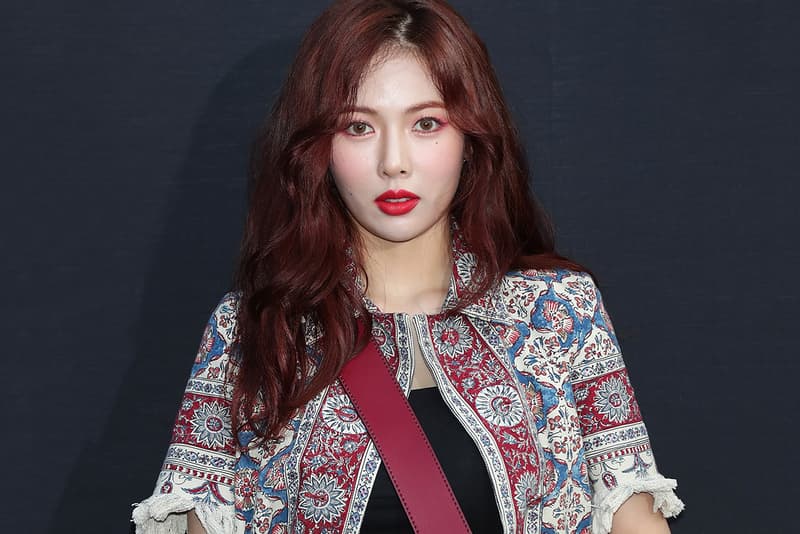 K-pop fans may remember that in last September, HyunA and Hyojong (E'Dawn) unexpectedly departed from Cube Entertainment after the company expressed disapproval of the artists' newly-publicized relationship. Reports on the duo's new move have been circulating since then, and in late January, it was announced that both of them have signed on with P NATION, the new entertainment agency established by K-pop superstar, PSY.
Best known for his viral 2012 track "Gangnam Style," PSY was formerly an artist under the management of YG Entertainment, a key player in the K-pop industry that boasts a robust host of idols including chart-topping groups Big Bang, BLACKPINK and iKON.
Having left YG in May, 2018, PSY revealed earlier this year that he will be starting his own agency, as he writes on Instagram:
"I would like to share things that I've learned as a PD/manager/director of PSY for 19 years. Allow me to make a playground for passionate players chasing their dreams with sweats!!"
In addition to HyunA and Hyojong, rapper Jessi has also joined the P NATION family. Below, take a look at the first official images of the agency's full roster.