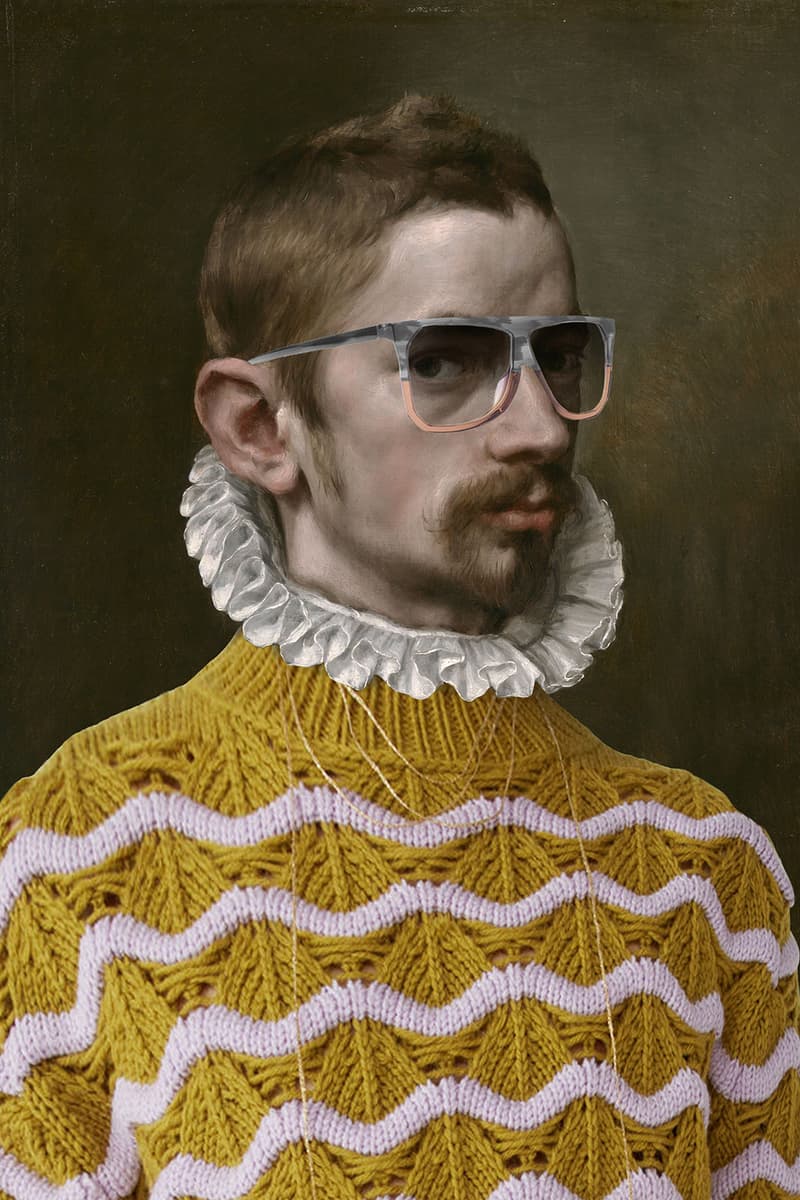 1 of 2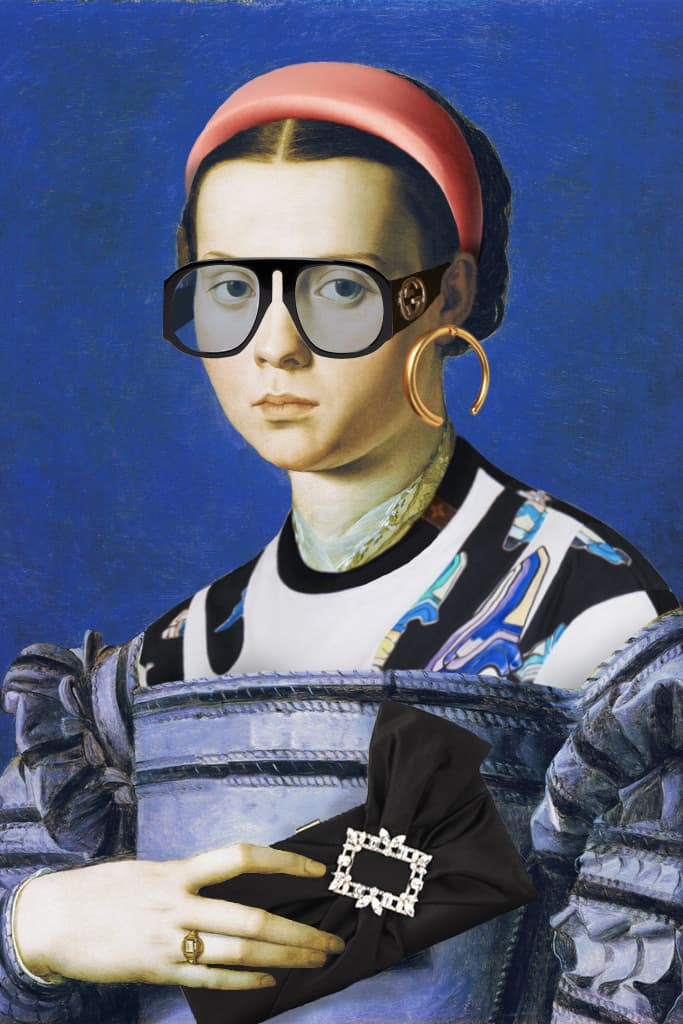 2 of 2
Art
Meet the Instagram Artist Fusing High-Fashion With Classical Art
@mystendhalsyndrome's work is more suited to an art gallery than your Instagram feed.
Meet the Instagram Artist Fusing High-Fashion With Classical Art
@mystendhalsyndrome's work is more suited to an art gallery than your Instagram feed.
Meme culture has rapidly become seen as the go-to coping mechanism for disenfranchised millennials use to share their frustrations and poke fun at relatable, but often depressing, situations. While there are fashion meme accounts like @itsmaysmemes that parody some of the more ridiculous elements of the industry, another area where satirical commentary seems to be growing is the world of classical art.
One of the most popular accounts in this realm is Tabloid Art History, which started off as a Twitter account and boasts the tagline "Where art history and pop culture collide." Having built a huge following due to its hilarious placement of paintings by greats like Carvaggio alongside the Kardashians, it funnels classical art through a contemporary lens, placing it in a satirical sphere we're all more comfortable with with.
Other accounts, like The Hair Historian, use their social platforms more to educate the masses. In this case, like the name suggests, the Instagram feed acts as a curated database of hairstyles as seen in art throughout time, as well as answering user questions and sharing insight on the hair industry through the ages via IG stories.
The latest to capture our admittedly short attention span, however, is @mystendhalsyndrome, fittingly named after the psychosomatic disorder that can cause dizziness and hallucinations when viewing art. Created by Antonio Patruno Randolfi, the account focuses on classical portraits collaged with runway-ready pieces by the likes of Gucci, Prada, and Burberry.
"The idea for my artworks came almost by chance from the union between my obsession for  historical portraiture and my work. I studied fashion," states Randolfi, who admits he's shown an interest in the creative industries since he was a child. "I work in fashion and I teach fashion so for my first artistic work using fashion was natural. I wondered how the great protagonists of art history would look in contemporary clothes; I started trying and I have not stopped yet," he adds.
Some of the elite protagonists in question include Duchess Amelia of Württemberg and Mary Stuart (more commonly known as Mary, Queen of Scots) decked out in runway-ready pieces by Gucci and Miu Miu. There's also French revolutionary Louis-Benoit Zamor with a printed KENZO hat and belt bag as well as Maria Josepha of Austria looking more stylish than ever in bat-shaped Saint Laurent sunglasses and a signature Ashley Williams crystal hair pin.
Although it may at first seem like a bizarre juxtaposition, in reality they appear a lot less like a novelty and more like contemporary masterpieces you would definitely want framed in your home. The rise in classic art carving out a path of relevancy in the modern day has been slow but sure, as evidenced by the aforementioned Instagram accounts alone – but it's no coincidence. "History teaches that when there is too much technology some people look to the past for nostalgia" Randolfi muses. "In my case, I think instead that the union of modernity and classicism creates a universal language."
It's a widely talked-about theory that memes are essentially seen as a universal language for millennials and Gen Z and as such, they're an increasingly popular marketing tool. While some brands are using this approach to poke fun at their own products with homemade memes others, like Gucci, are partnering directly with artists who are already pioneering a new kind of visual art, like John Yuyi. Randolfi is hopeful for a potential designer link-up too; "My dream collaborator is Prada, a brand that promotes contemporary art and uses its own language," he shares.
In a world where we have unlimited access to user-generated content literally at our fingertips, its easy to see why historical image references, paired with a contemporary voice, have become so popular. Randolfi seems to think that its down to people's desire to see something tangible and authentic; a counteraction to the endless stream of selfies and photogenic brunch shots.
Whilst there's a definite tongue-in-cheek appeal to his work, it's more subtly humorous than those obviously over-photoshopped memes. "I believe that people enjoy looking at my artworks," Randolfi reflects, before concluding "but my goal is to bring as many people as possible to appreciate classic art and to understand how much modernity hides."
Share this article