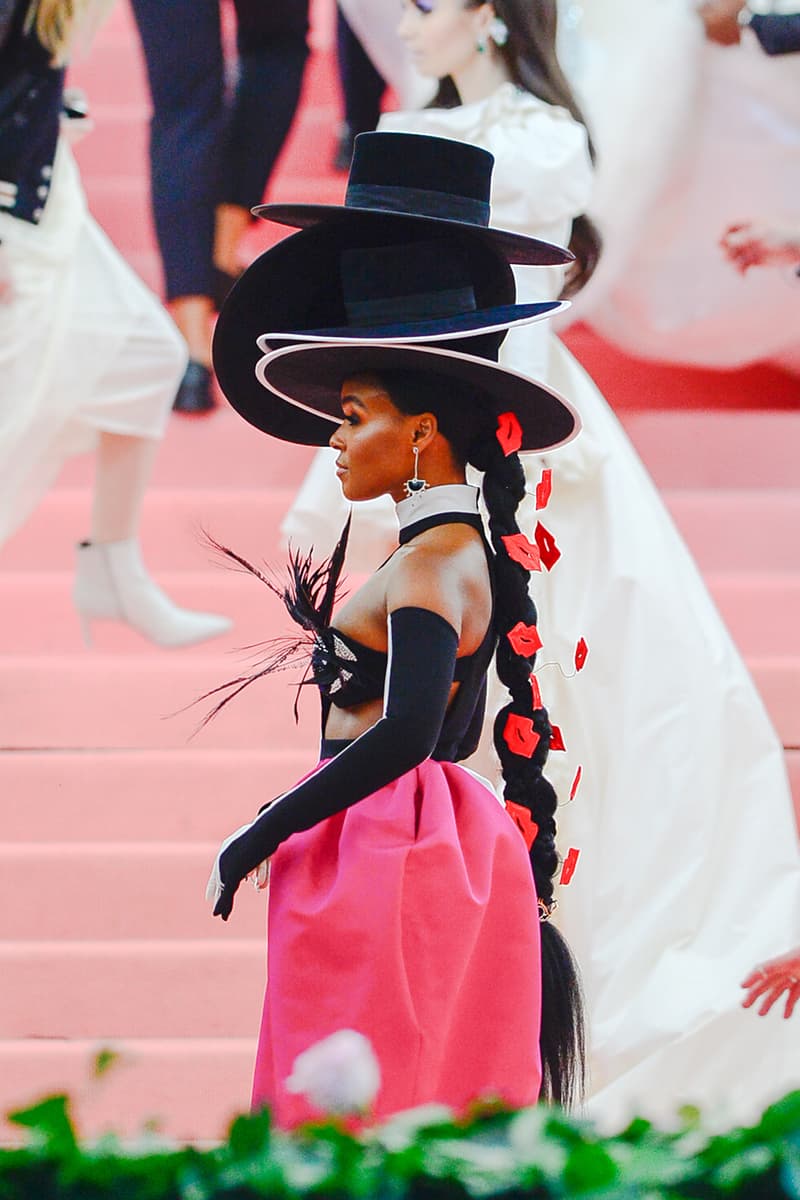 1 of 2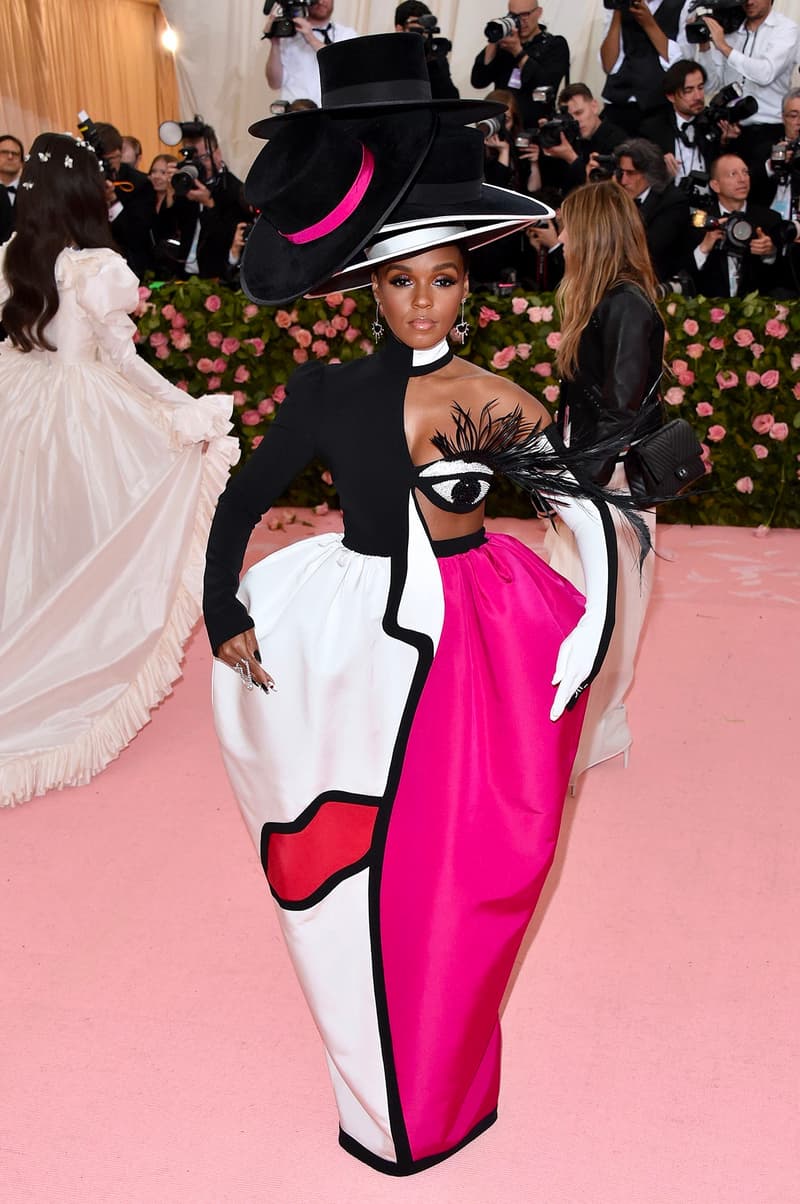 2 of 2
Beauty
Janelle Monáe's "Air Kisses" Ponytail at the 2019 Met Gala Is the Definition of Camp
Her hairstylist Nikki Nelms details the inspiration behind the 3D braid.
Janelle Monáe's "Air Kisses" Ponytail at the 2019 Met Gala Is the Definition of Camp
Her hairstylist Nikki Nelms details the inspiration behind the 3D braid.
Never not experimenting with her personal style, Janelle Monáe is praised by many on social media as one of the best-dressed celebrities on the 2019 Met Gala red carpet. Honoring the theme of this year's costume exhibit, "Camp: Notes on Fashion," the actress and musician turns heads in a surrealist painting-inspired dress by designer Christian Siriano while balancing multiple hats on her head. And while the front of her outfit is enough to make us gasp in awe, the hidden details on her high-camp hairstyle are even more jaw-dropping.
Dubbed by Monáe's hairstylist Nikki Nelms as the "Air Kisses" look, the over-the-top braid is styled with floating 3D red lips all-over, making for a truly campy moment. From how she conceptualized the hairstyle to the products she used to achieve this instantly iconic look, read our interview with Nelms below to learn more.
While you are here, see all of our favorite Met Gala makeup and hairstyles as well as after-party outfits from this year.
Janelle is known for her impeccable sense of style. Did you draw inspiration from her personality and her outfit for this hair look?
Yes, I am always inspired by and play off of Janelle's vivid personality. Since she's such a creative person and loves fashion, she loves to see the people around her be their most creative self — it's contagious. Her energy alone can draw you to do more and be better.
Janelle loves ponytails and hats and you can see her in that look on any given day, [so] I had to make sure she looked super special for the Met Gala. I wanted to give her an elevated ponytail to match her elevated look, something that was different from any other ponytail we have seen from her. Using the floating lips around the braid was just something we hadn't done and another level to what we normally see her with.
If you have to give this hair look a name, what will it be?
If I had to give this hair look a name, it would be "Air Kisses." Air kisses are common on the red carpet. It kind of says, "I don't want to ruin my makeup so let's just give an air kiss." And that's how I feel about the braid as well, "don't get too close. I don't want to mess up my hair. Just give me an air kiss."
Can you give us a breakdown on how you prepped and styled Janelle's hair? As Maui Moisture's celebrity hairstylist ambassador, what are some products you used from the brand to create this look?
I started with Janelle's hair clean and well-conditioned using the Maui Moisture Nourish & Moisture + Coconut Milk Shampoo and Conditioner. I then used the ghd air festival collection hair dryer and Maui Moisture Thicken & Restore + Bamboo Fibers Blow Out Mist to dry her hair straight. Once hair was dry, I added more of the mist for heat protection and straightened it with ghd's platinum+ festival collection styler.
Next, I spritzed the Maui Moisture Nourish & Moisture + Coconut Milk Weightless Oil Mist in my hands and created a super sleek, long ponytail. We twisted hair for added volume and then added the lip accessories down the ponytail with a black wire to give the illusion they were floating.
We secured the pony with an elastic with crystal eyes. To finish off the look, I sprayed the Maui Moisture Nourish & Moisture + Coconut Milk Weightless Oil Mist again to tame any loose flyaways and add extra shine as a finishing touch for the night.
What is the key to creating a party-ready hairstyle that stays put all night long?
Making sure the foundation is secure is the key to making sure any hairstyle is secure all night. Even if you're wearing a loose set, make sure that you started with a nice curl so that it can last through the night.
If it's an updo, make sure the foundation is pinned well and the base is secure so that it can withstand all of the fun and the hugs and the dancing you'll experience throughout the night.
Share this article