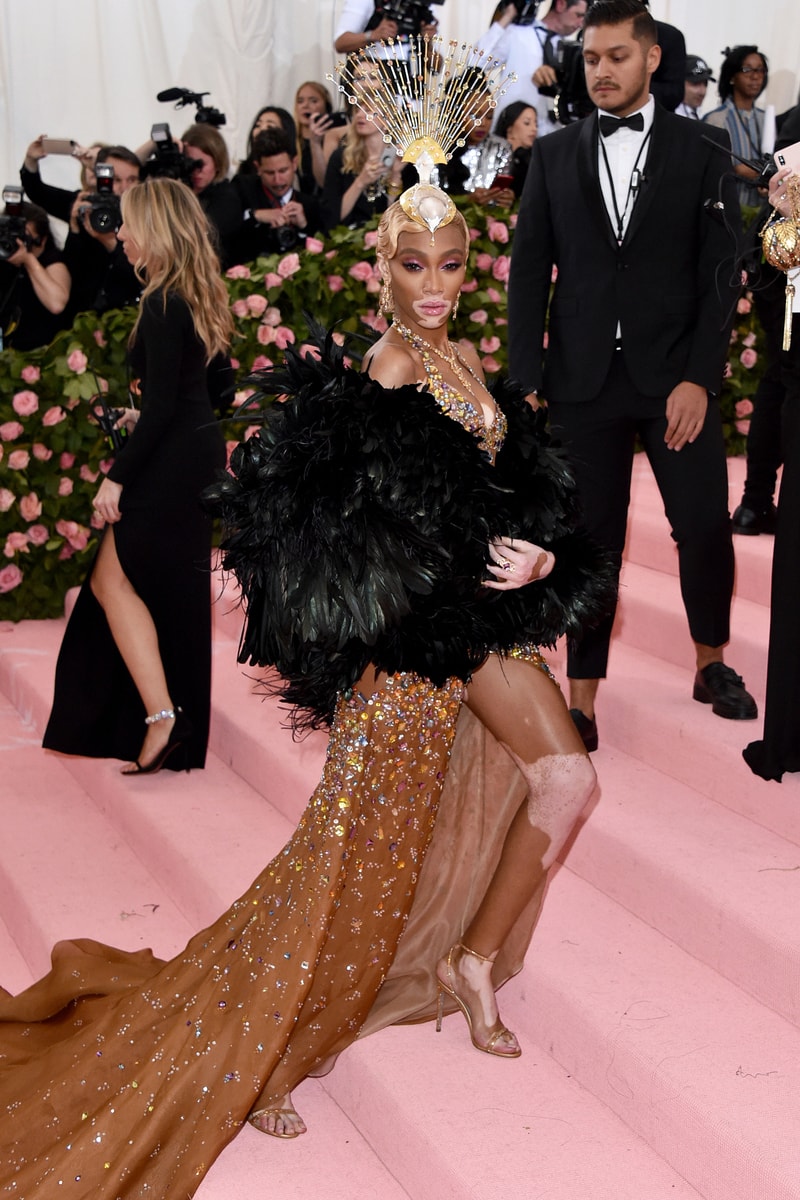 1 of 2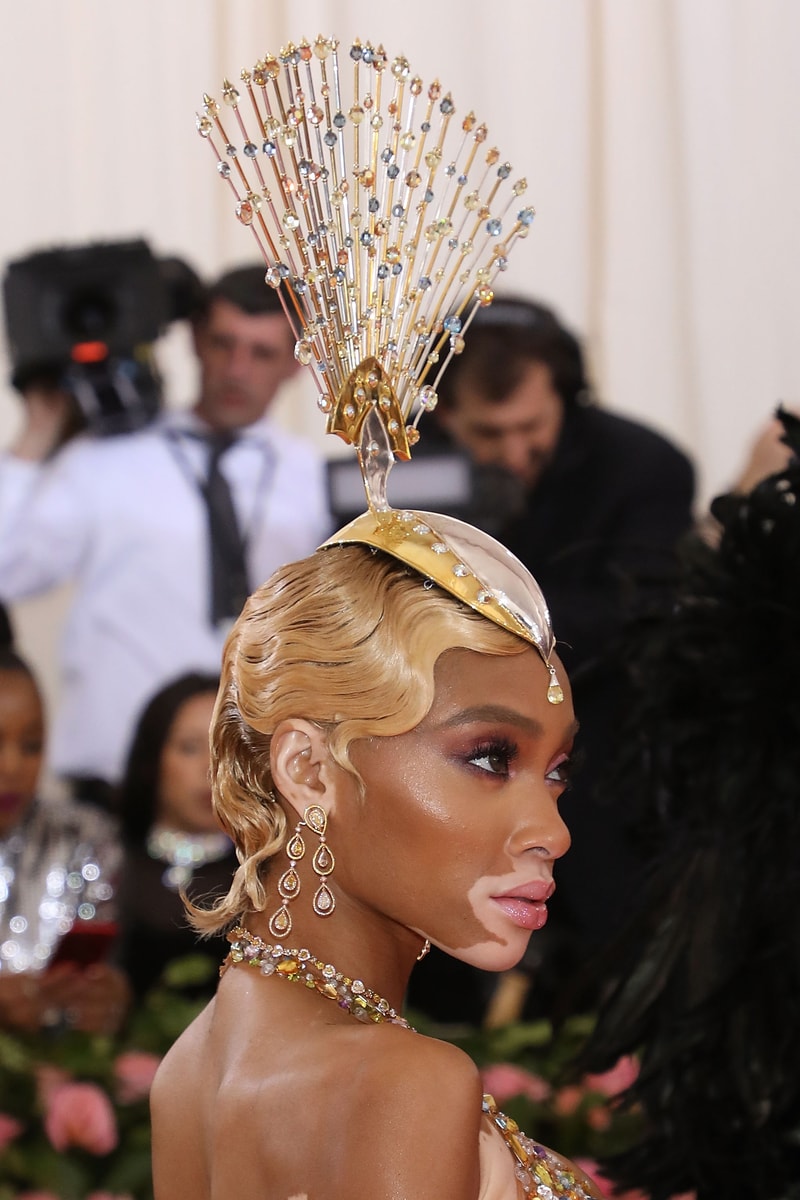 2 of 2
Fashion
How Winnie Harlow Got Ready For Met Gala 2019, Inside Her "Carnival Queen" Camp
The stylist behind her look, Anna Trevelyan exclusively shares how it all came together.
How Winnie Harlow Got Ready For Met Gala 2019, Inside Her "Carnival Queen" Camp
The stylist behind her look, Anna Trevelyan exclusively shares how it all came together.
Winnie Harlow's 2019 Met Gala persona is what her stylist Anna Trevelyan calls, a "Carribean-carnival-queen-Vegas-showgirl." The inspiration, albeit grandiose, is a nod to her Jamaican heritage – not an extension to be the "Camp" theme dictated by the Costume Institute, but a simple testament to "Drama. Sex. Carnival. Camp. QUEEN" – and home. And like Trevelyan so described, the Tommy Hilfiger gown she wore saw to that, in a nude beaded number.
Read our interview with Trevelyan below to learn the process and inspiration behind Harlow's carnival queen red carpet look.
In other Met Gala coverage check out all the other red carpet and beauty looks, beside an exclusive preview inside the Costume Institute's "Camp: Notes on Fashion" exhibition opening to public on May 9.
How do you interpret this this year's theme, "Camp: Notes on Fashion"?
To me to be camp is to be flamboyant, eccentric, OTT and extra. To own and celebrate every minute of it. To ham it up, have fun and not be afraid to laugh at yourself.
What was the overarching inspiration behind Winnie's 2019 Met Gala look?
We wanted to catch a carnival queen vibe. As Winnie is of Jamaican heritage (a country that I am so in love with) and carnival has such a huge cultural and pretty camp significance, we're thrilled that Tommy designed so beautifully within this world. Of course, there's also a nod to our Vegas showgirl sisters. A Vegas and Caribbean combo, what a dream. I love how it almost looks like she's just wearing a beaded bra and panties set, but then you realize it is a gown.
How did you and the brand who dressed Winnie work together to pull the look?
Tommy's [Hilfiger] atelier sent us a huge mood board of inspirations – a dream moodboard to be honest – which we edited and fed back. They then sent us several beautiful sketches and we worked together to find the look that best fits Winnie and works with our idea of "Camp." I knew Winnie was ready to be daring and dramatic, so we wanted to push as far as possible, but still staying chic. It's a fine balance but we did it.
Can you walk us through your thought process in choosing between the right and wrong dress?
It is super important that the dress feels authentic to Winnie's personality. When she feels beautiful, and confident, and strong is always when she will look her best. I knew she wanted to feel sexy so that was important and we wanted of course something that felt unique and will highlight her incredible body and look.
What statement do you hope to convey through Winnie's look tonight?
Drama. Sex. Carnival. Camp. QUEEN.
Footwear and accessories, who is she wearing?
The headpiece is custom designed and made by House of Malakai, he's one of the best accessory designers around. I felt like the dress was giving me a Queen of the Peacocks vibe and so asked him for a peacock inspired design.
The jewelry is Chopard. I went to them as they are one of the most playful with high jewelry. It is so delicate but statement and I love the beautiful play on colours they do. Shoes are by Rene Caovilla, they just perfectly set off the colours in the dress, and the bag is Judith Leiber – a mystical queen but camp accent and perfect for storing Winnie's essential lip gloss.
Photographer

Marcus Cooper
---
Share this article