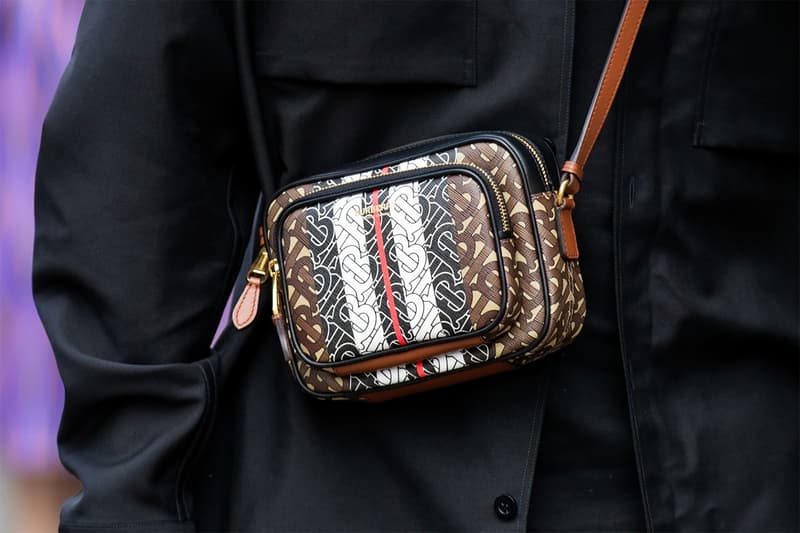 Fashion
Burberry's Sales Surpass Expectations, Thanks to Riccardo Tisci's Designs
"This was the first quarter where the proportion of new product in our stores was meaningful."
Burberry's Sales Surpass Expectations, Thanks to Riccardo Tisci's Designs
"This was the first quarter where the proportion of new product in our stores was meaningful."
Since the debut of his first Spring/Summer 2019 collection, Riccardo Tisci's designs for Burberry have boosted the brand's retail revenue in the first quarter. Retail sales have risen by four percent, defying analysts' expectations.
According to WWD, the four percent increase drove the share price up to 14 percent closing in at £22.77 GBP (approximately $28 USD) on Tuesday. Due to Tisci's new designs, including the TB monogram and the monthly B Series, revenue rose by two percent while store sales grew by four percent. Despite the chief creative officer's collection hitting stores in late February, there was an increase of around 50 percent from the proportion of his designs by the end of June, compared with 10 to 15 percent in March.
"This was the first quarter where the proportion of new product in our stores was meaningful, and the response from consumers was very promising," Burberry said in a trading update on Tuesday. "New collections delivered strong double-digit percentage growth, with all regions ahead of prior-year equivalent collections."
Tisci's designs received positive feedback at wholesale, where the British luxury fashion house stated that many of its luxury doors saw "significantly higher" sell-throughs in comparison to its previous lines. Buyers are now seeing what Tisci is capable of, having their radar on his upcoming collections.
If you haven't already, check out our five key takeaways from Riccardo Tisci's SS19 Burberry collection.
Share this article