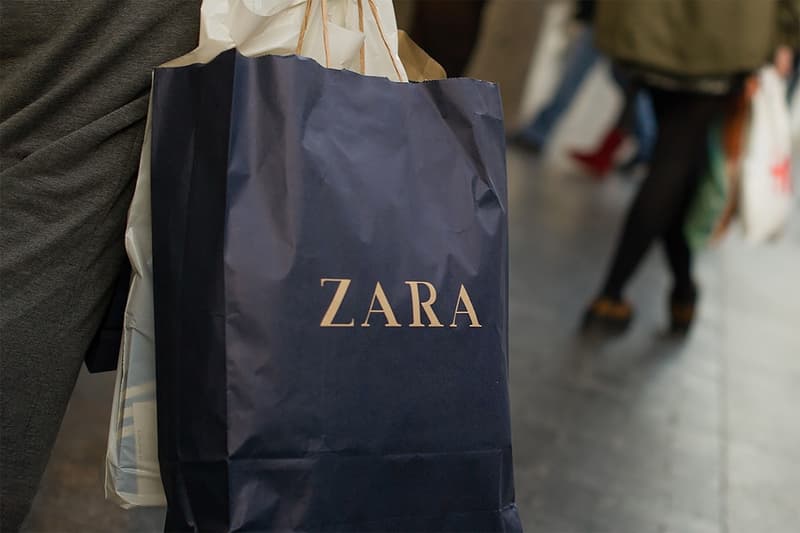 Fashion
Zara Goes Green and Aims to Use 100% Sustainable Fabrics in All Collections by 2025
7,500 stores will be eco-efficient by the end of 2019.
Zara Goes Green and Aims to Use 100% Sustainable Fabrics in All Collections by 2025
7,500 stores will be eco-efficient by the end of 2019.
Yesterday, Zara announced a few of its sustainability targets to shareholders at the parent Inditex's annual general meeting. The brand has revealed that 7,500 of its stores will be eco-efficient by the end of 2019. In addition, all Zara collections including its sister brands in the Inditex stable will be made from 100 percent sustainable fabrics before 2025.
As part of the label's green agenda, it has committed to zero waste in landfills from Zara facilities and 80 percent renewable energy consumption in its headquarters, logistics plants and stores by 2025 as well. Other brands have also recently announced its green initiative including companies like Uniqlo who plans on cutting annual plastic usage by 85 percent, or 7,800 tons worldwide, by the end of 2020. Burberry also recently revealed its plans to be carbon neutral by 2022.
Similarly to the fast fashion giant, Zara will begin to abolish single-use plastic supplied to its customers. The company has already begun reusing recycled cardboard shipping boxes up to six times, using recycled plastics internally and has started working on a way to re-circulate clothes hangers.
"We need to be a force for change, not only in the company but in the whole sector," said Pablo Isla, executive chairman and chief executive officer of Inditex. "We are the ones establishing these targets: The strength and impulse for change is coming from the commercial team, the people who are working with our suppliers, the people working with fabrics. It is something that's happening inside our company," he added.
In related news, check out the adidas by Stella McCartney Fall/Winter 2019 collection featuring innovative and sustainable fabrics.
Share this article